Nelson was located in the hillside by West Arm of Kootenay Lake. It's a small slope town filled with old buildings and claimed artists' residential area, who attracted by its creative atmosphere. It's surely true there was such an air and there were a lot of art galleries. However, this is not only for Nelson. Every towns and cities somewhat claims they are artistic with pretty number of galleries. In Nelson, all of the works I saw were in the traditional way and mediocre; I couldn't find any conspicuous works with originalities. I was wondering what the Canadian originality.
The opening day of UBC English Language Institute was approaching. I made my way in a hurry to Vancouver taking the southern route. It's the end of March where Spring has already come, still air was cold and due to the half-melted snow in mountains it was yet early to fish in rivers and lakes. I was giving up being able to fish on inland this trip, but wanted to further know the way of Canadian life.
Like that way, I came to Penticton where is located between Okanagan Lake and Skaha Lake. On the way on a Greyhound stop near the US border I saw a parting scene of the people wearing turbans. Its presumably a family, the old parents of which were returning home in India or so, looked something strange with the extensive landscape of fruits farms behind them. Why are they here? What brought them to such a place? And, for me too.
In Penticton, I ate and drank at the only Japanese restaurant in town run and cooked by Japanese. The taste was fairly good that was properly brought from Japan. The young owner chef was from Saitama-prefecture next to Tokyo. He said what brought him here is there was more business chance than in Japan. Actually, he was doing a good business with high prices to a lot of customers occupying the Japanese food market in the area.
I dropped by a wine seller to have information about wineries, which were famous as Okanagan Wine in Canada. However, a young female seller had little knowledge and suggested me to go to Visitor Information Centre. Those things commonly happen in Canada; they, particularly younger ones, know very little about their home. When I asked if she had any recommendation on red wines there because what I tried in Vancouver area were awfully heavy and smokey without any sensibilities and some people claim that the White Okanagan was better than the Red, she replied she rather prefer that heavy Red saying different people have different taste. But I didn't think she had good tongue; maybe brought up only by MacDonald.
Renting a car, I visited the Wine Centre and some recommended winery for tasting. In short, the wine industry there was, as far as I saw, fairly young in its history and highly commercialised for tourism, and I couldn't find really serious attitudes or philosophies among them. They looked like doing their job just for fun, nothing else; that might be a Canadian style. I would never take Red Okanagan Wines.
The area was very peaceful. I first drove a car in Canada in the right lane, but since it was left in Japan I once mistook to drive left side. And then, just in front of me a car approached and I got aware and changed to right lane waving my hand to the driver passing by. He waved back with surprised face! I found under the sun ladies were sitting back around a table; I thought this is the way of Canada and approached to take pictures. However, it appeared much like directed: a Caucasian lady was an English teacher in town and was renting the house on this outskirts and the other Asian ladies were her students, so that was not the real life of Canadians.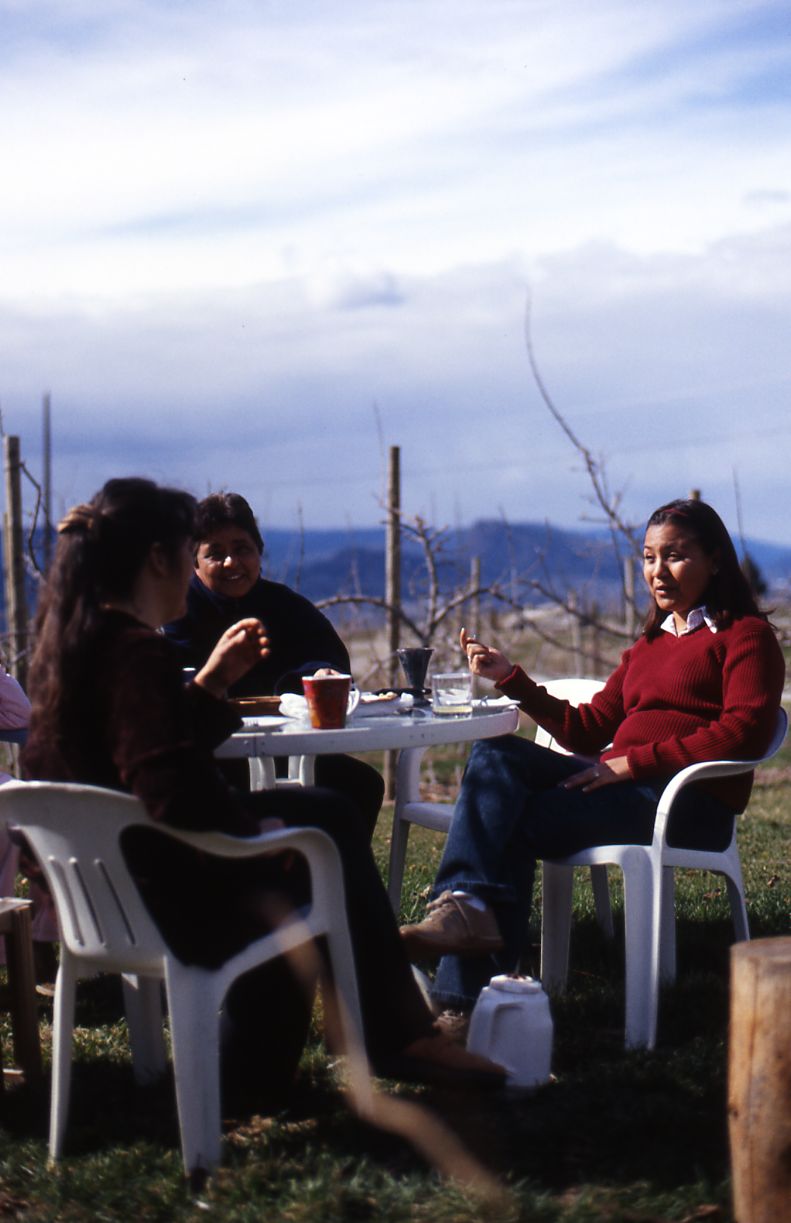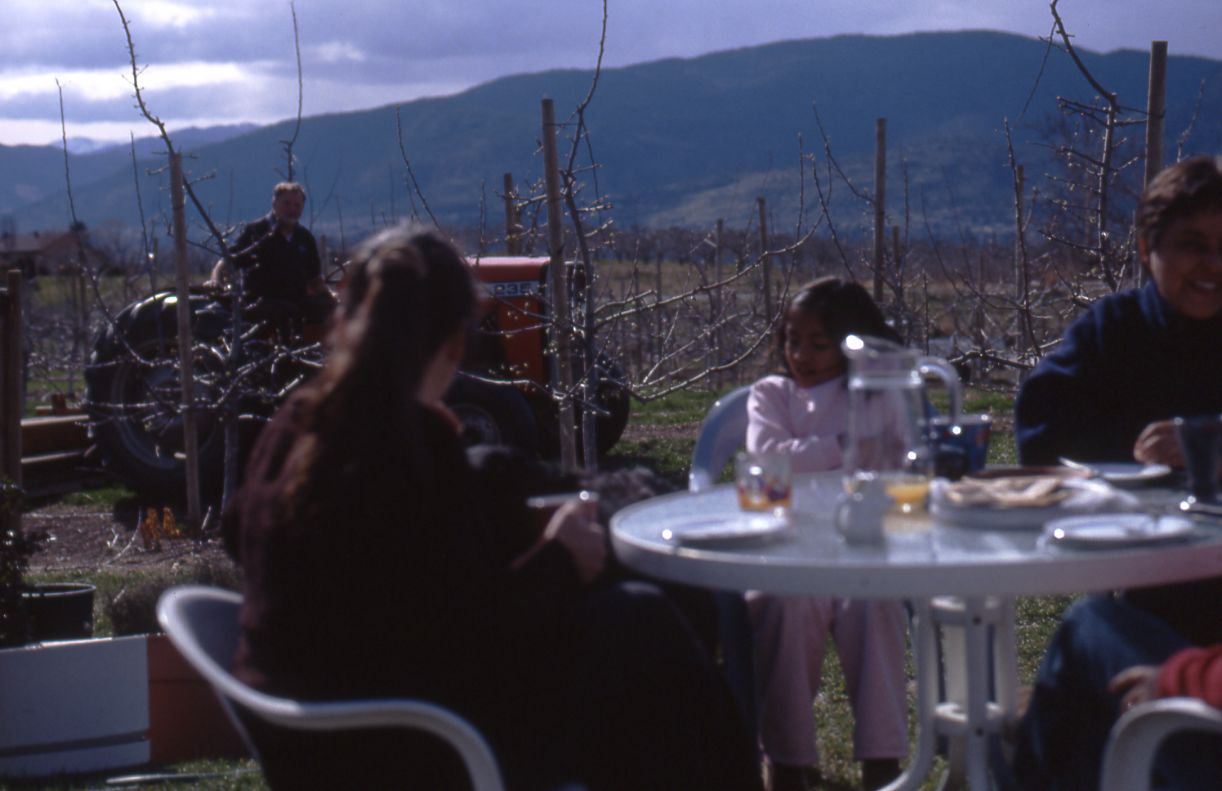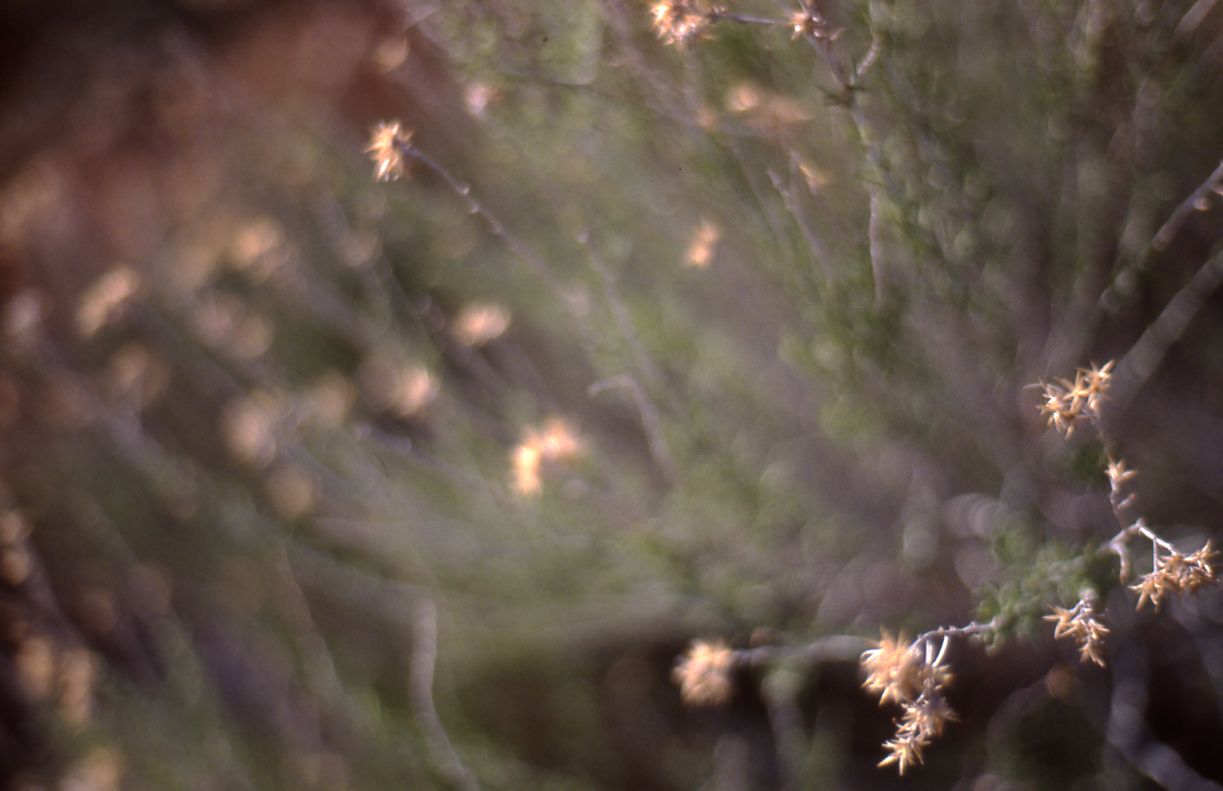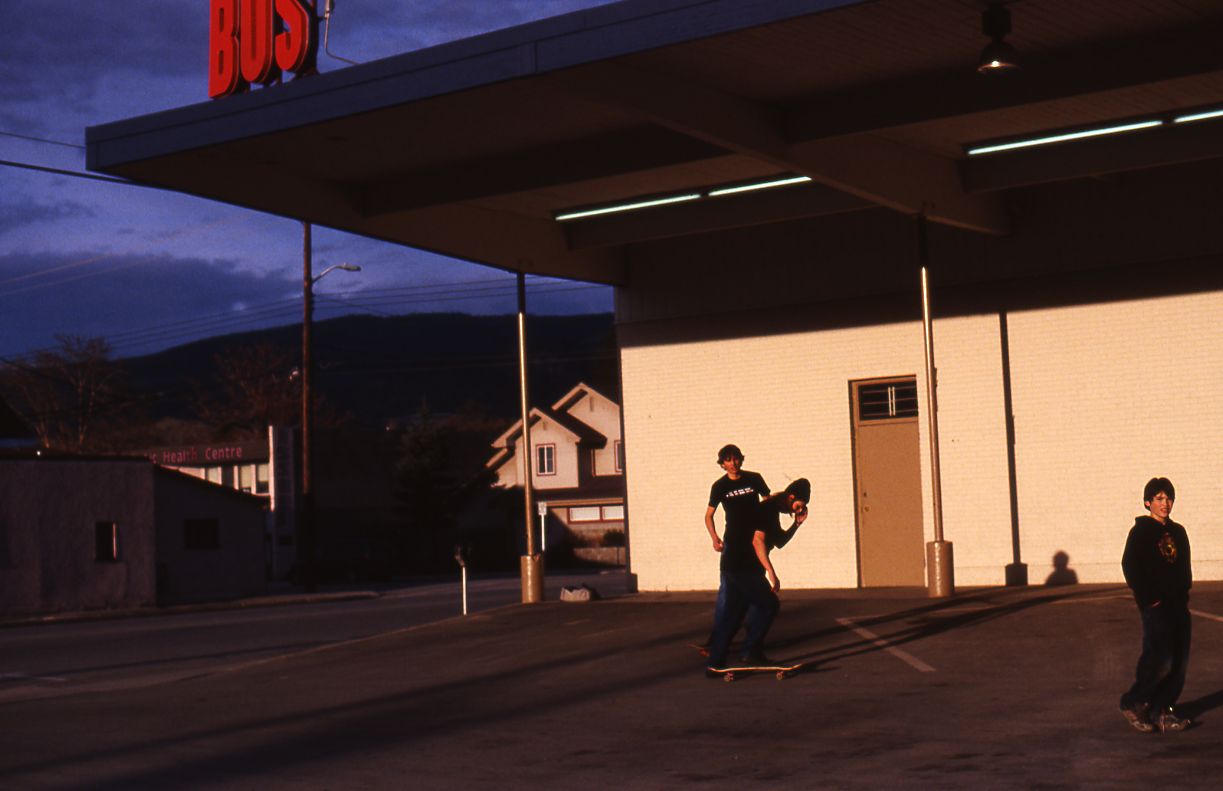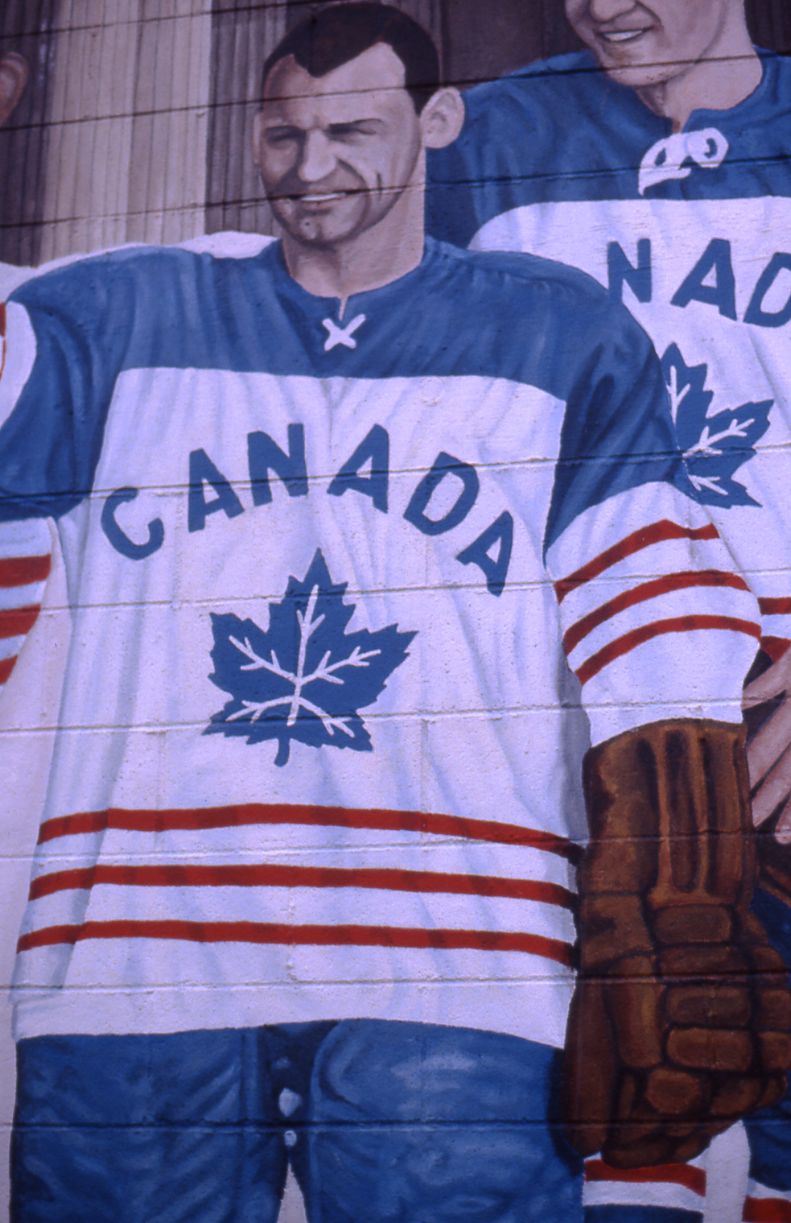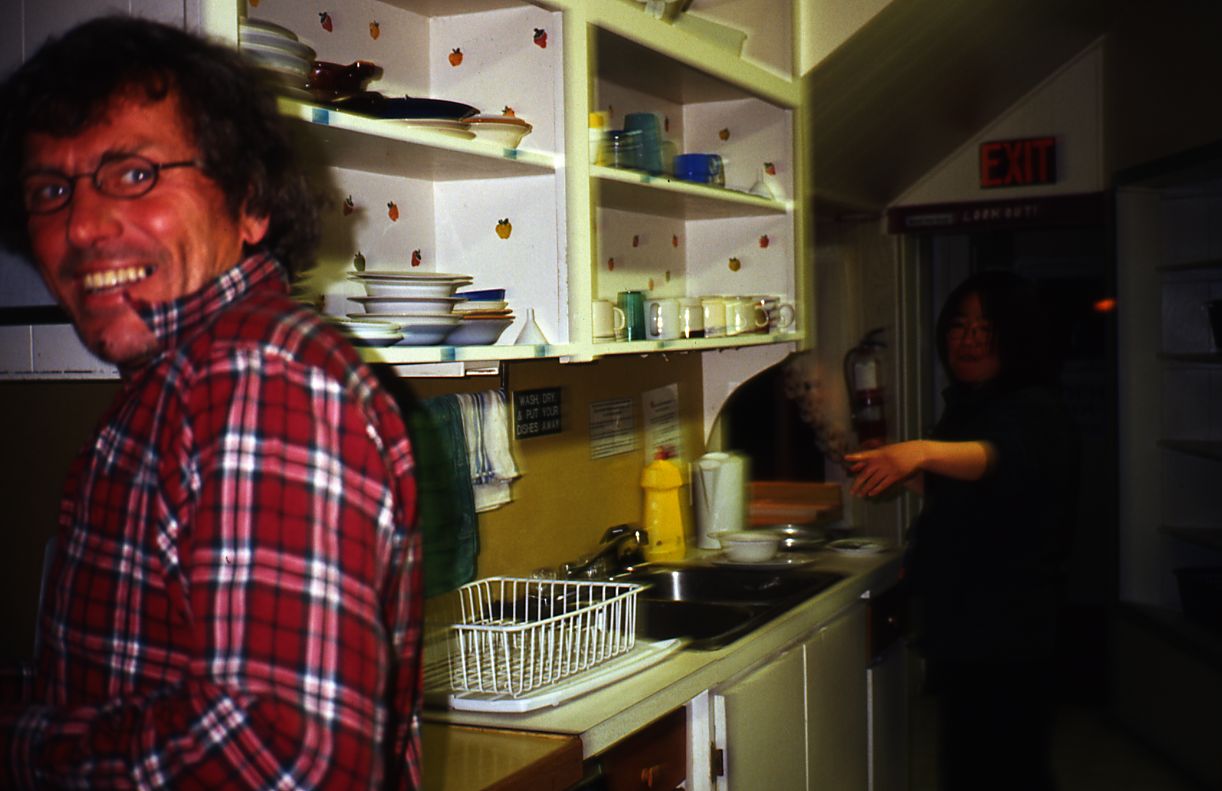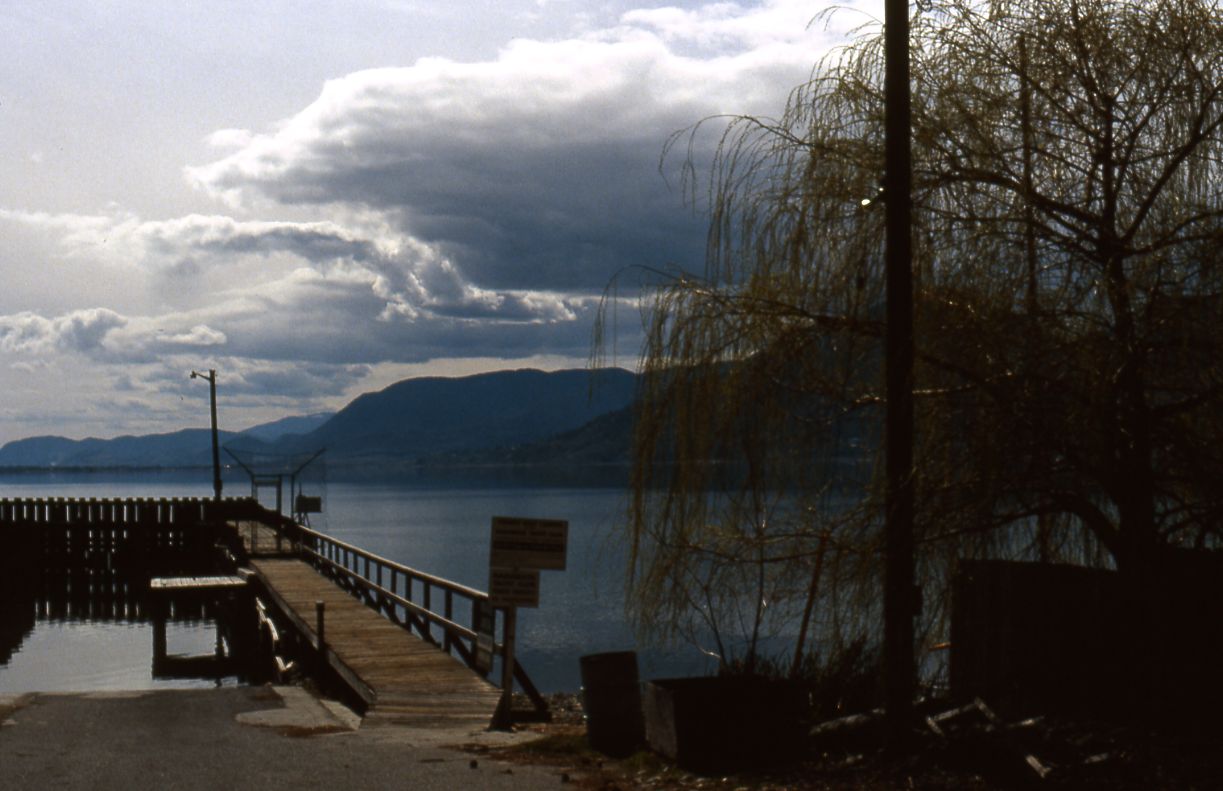 This trip going around BC might have been too quick; nevertheless, I was thinking I could grasp the characteristics of Canadian or BC life. From Penticton to Vancouver, there was a point where the scenery has dramatically changed; the green of the fields became suddenly vibrant. That means, I thought, the boarder between mountain climate and plain. When I arrived at the hostel on Granville, Vancouver, it was 1st April.