From Chibougamau to Roberval with pastoral landscapes of Québec beside the highway, I got aware of one of the characteristics of Canada. It is that the beauty of the sceneries are produced by cutting the natural trees for grass yards and planted trees and flowers they prefer with colourful buildings. They are maintained by cutting and changing those plants and completely controlled by human beings. In a sense, they can be said "Artificial"; it must have been brought from the way of gardening in Europe with the background of Christianity. As a Japanese who can feel relieve with natural Nature, I was not completely able to be in a body of the beautiful scene of Québec.
A girl of the visitor information centre at Amos said she didn't hear of "Reserve" for First Nations in Québec. Actually, there were no signs of First Nations to be found so far here. So, I confirmed this matter at Musée Amérindien Mashteuiatsh. According to the director, Québec is too conservative to follow the way of the other provinces; so, there were not yet defined areas as reserved as First Nations in this province. However, a brochure says that "The Québec government was the first in Canada to recognise the aboriginal nations, through a resolution of the National Assembly in 1985." Maybe this doesn't mean they defined their area; as a matter of fact, later I came across the conflict about the border between an aboriginal's area and the Québec government's. Nevertheless, it should not be taken lightly that even until 1985 the aboriginal nations were not recognised by the governments.
The director mentioned also that in Québec the tribes are not so much concerned about; she referred to herself as a descendant of the Algonquian Family which includes Abenakis, Algonquins, Attikameks, Crees, Malecites, Micmacs, Montagnais and Naskapis. With the old history of French immigration to Québec, certain aboriginal people seemed to have already assimilated into Québec society; nevertheless, except successes the cultural problem is far from settled.
I was interested in along the St. Lawrence River, because the the pioneers must have ascribed along to Québec city. I wanted to go the right bank of St. Lawrence River as north as possible. The more I went on Route 138, the more the up and down got intense. Somewhat the engine got lost power; huge trucks next to next over-took my car in the heavy rain.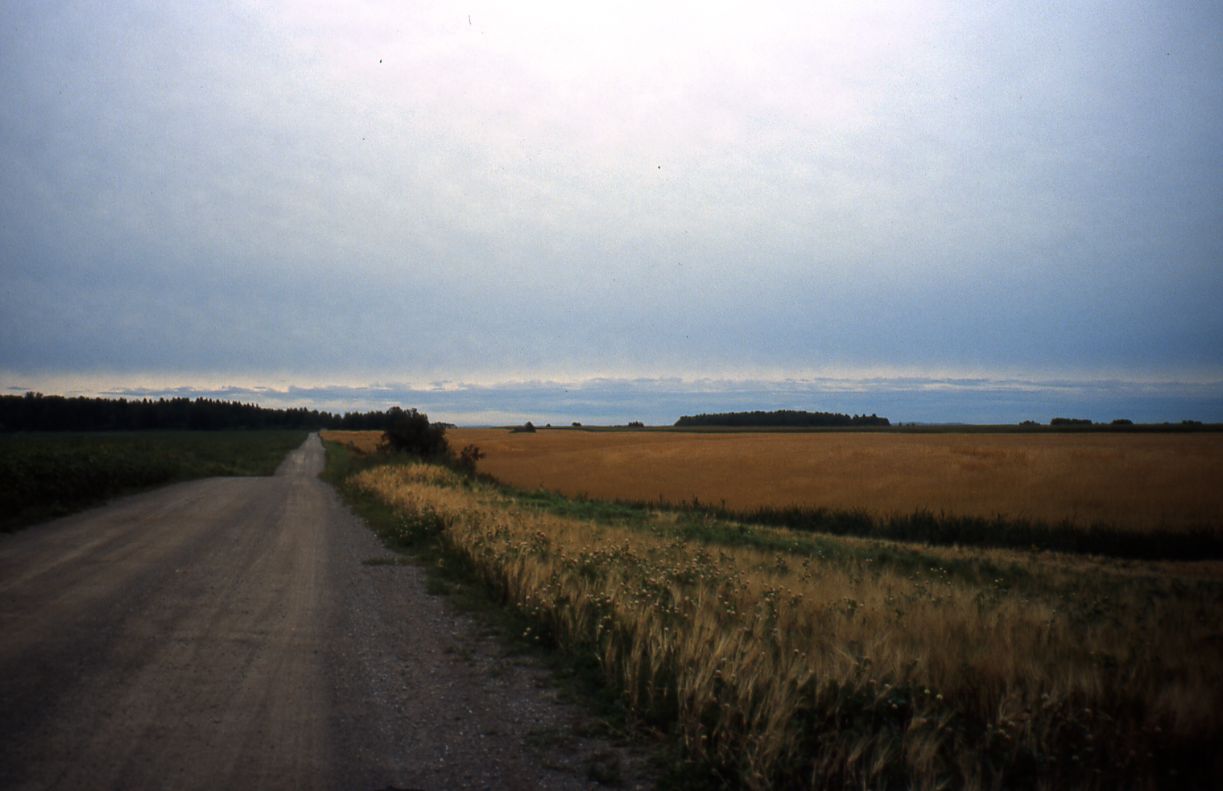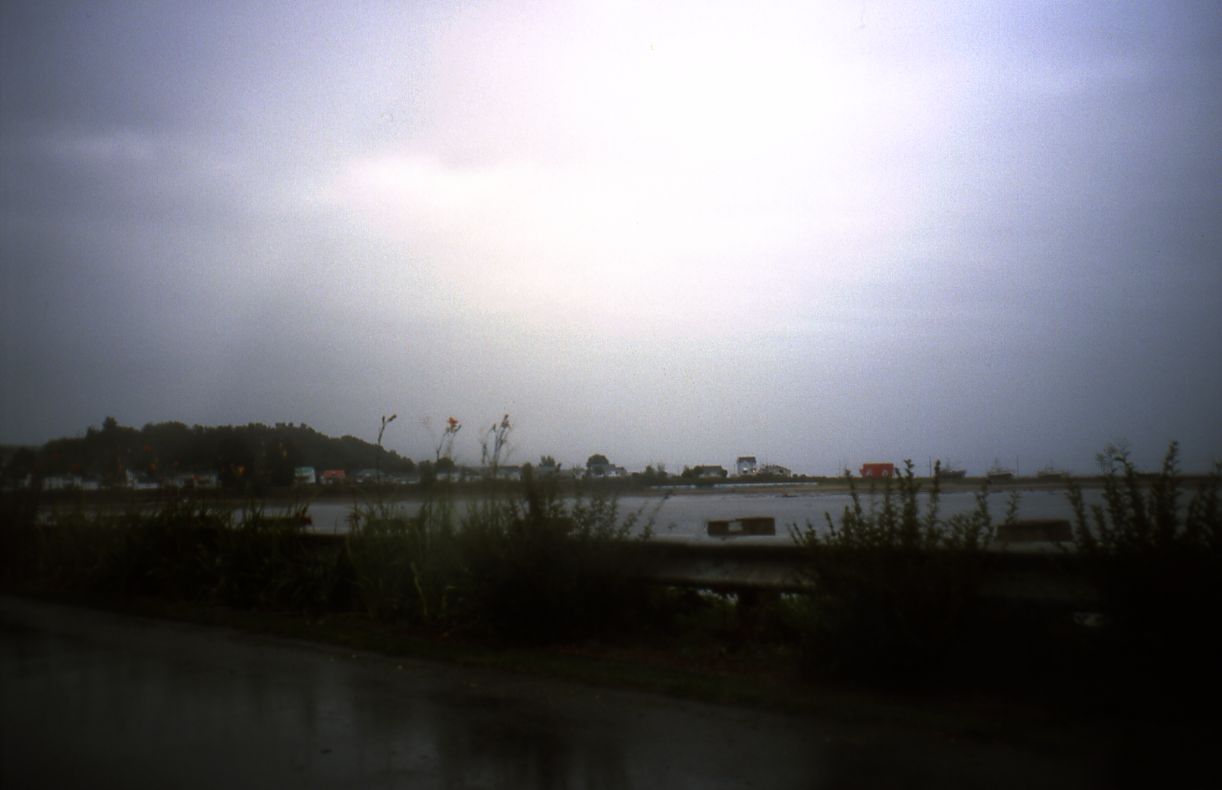 Off course, I wanted to go fishing. Reaching Baie Trinité, I asked for fishing and accommodation information at the visitor information centre. One of men, who were staring at me out of the office window, managed to speak English. "I'll send you to this light house in which you can have a bed and dinner," he pointed at a poster on the wall. "As for fishing, you can ask for information at the ZEC office," I felt somewhat they looked down on me. As a matter of fact, they didn't want to talk with me much; instead, avoided me even without a wiry smile.
Just in front of the visitor centre was a restaurant. In it, several customers looked like Basque. I managed to convey my order in English that something very French for lunch; the waitress with cold atmosphere suggested a Crab Sandwich with soup. I couldn't complain the taste actually, though. My imagine that people in Québec should eat better dishes at restaurants because they are French descendants has gradually collapsed.
Before the ZEC office was a salmon river, which impressed me with loneliness, with signs that prohibit anglers to fish offering fish the way to ascribe a fall. The fishing here looked strictly regulated and controlled. Beside a closed gate on the unpaved road which extended to further interior, the ZEC office showed VISA and other cards marks on a window. In short, we have to pay for fishing in ZEC area on top of the fishing licence of Québec. I thought that next to next they require money and that system seems Canada.
Funny thing is that on one hand they prohibited fishing Salmon outside ZEC on the other hand they permitted fishing Salmon inside ZEC provided that an angler pays a lot of money. They tried to make me pay money inviting into the office, when a bilingual French guy appeared and translated me. I said, "My purpose is to fish without boat. If there is a great possibility to get any fish, I will pay. If not, I won't afford to." At the end, the French guy and I returned the unpaved way.
At Pointe-des-Monts, where the visitor information centre told me, I mistook to call another facility. But, the landlady was surprisingly helpful with good English: when I mentioned I wanted to fish, she immediately all the way dug out live worms for me! As for the light house, the explanation of the visitor information centre was completely wrong in that the price was far higher than they said. I explained to the ladies of the light house that they said $15.30 per night. Then somewhat again another bilingual guy appeared and translated my English to French. After a long consideration, the young lady offered me $100 with dinner. I couldn't understand, so I returned to the previous facility that she offered $55 without dinner.
It was middle of September and the Sea Trout have been disappeared from the coast of St. Lawrence, so I went fishing at a small stream where I got a pencil-size Brook Trout. It was so beautiful and must be tasty in that I learnt this size in streams tastes better than the bigger grown up ones in lakes. However, I released it with satisfaction for I revenged on the Ontario's Brook Trout. There was a remain of Indians who had been expelled to another area by the government who wanted to occupy Salmons in the area. After visiting it, I slept with the wind on St. Lawrence.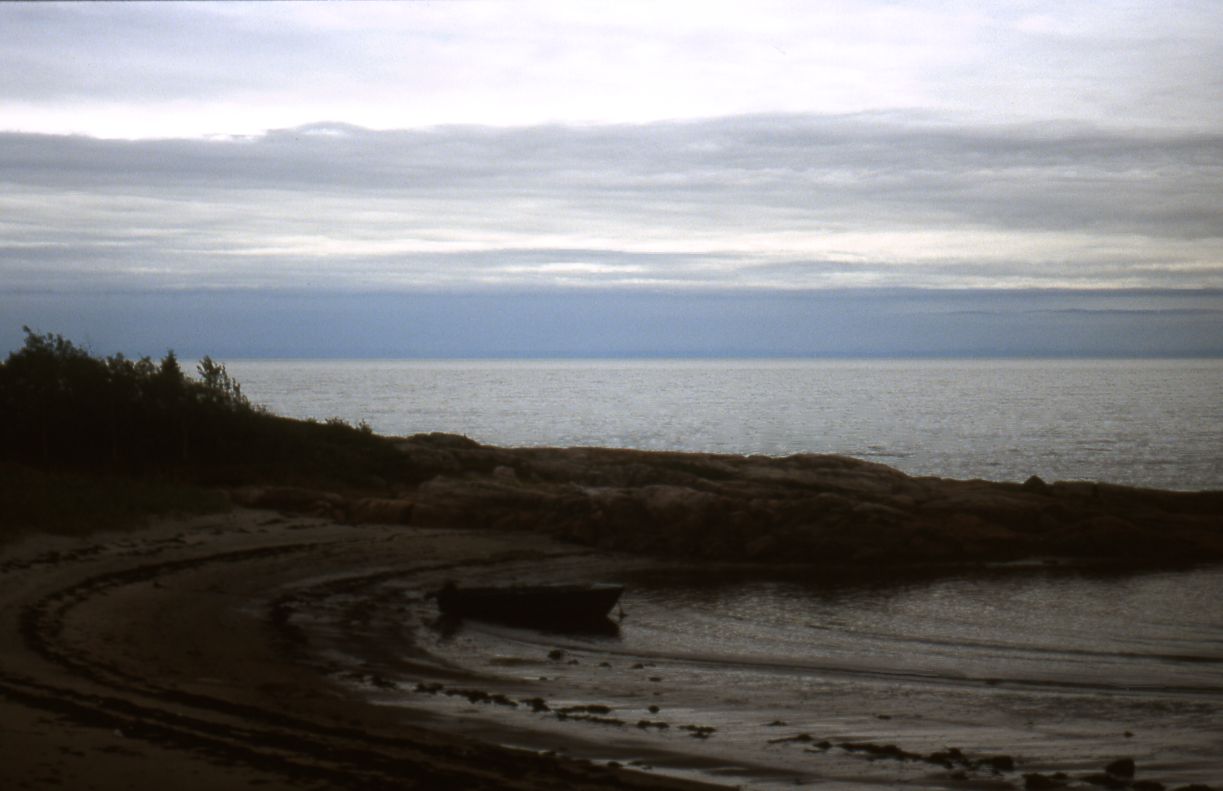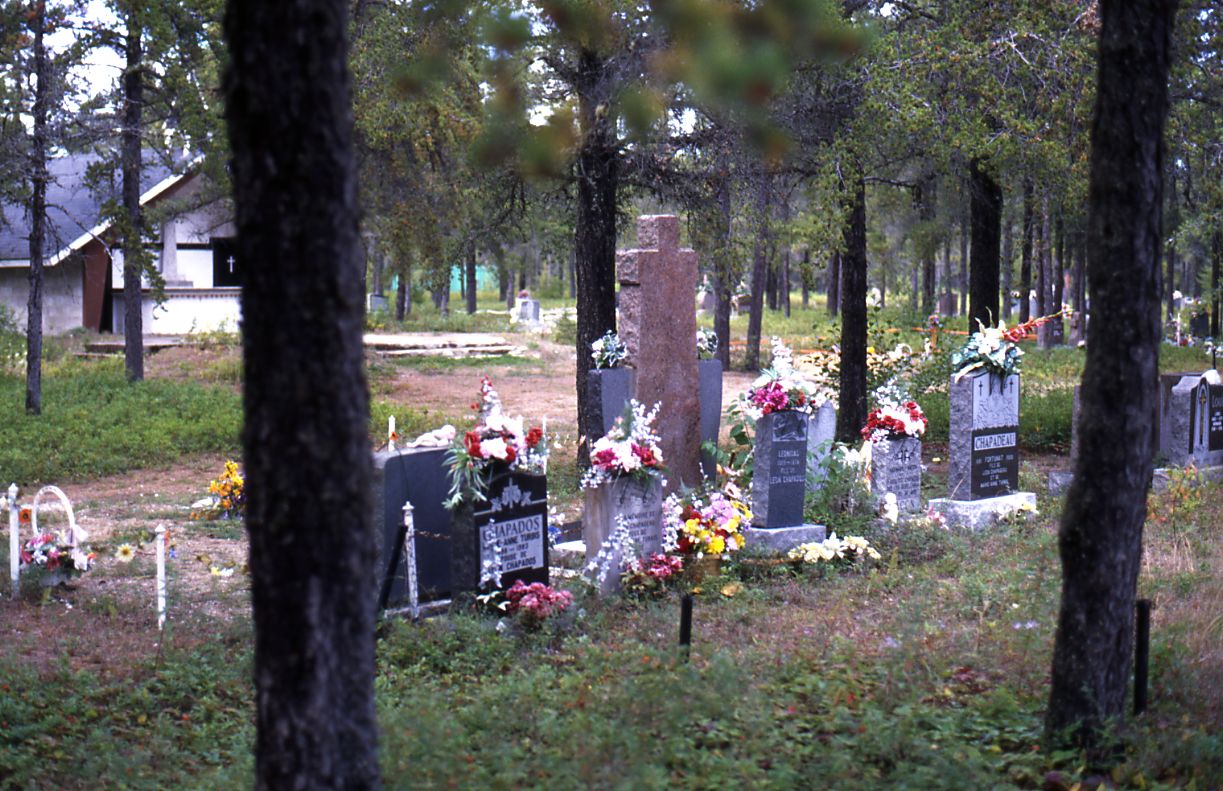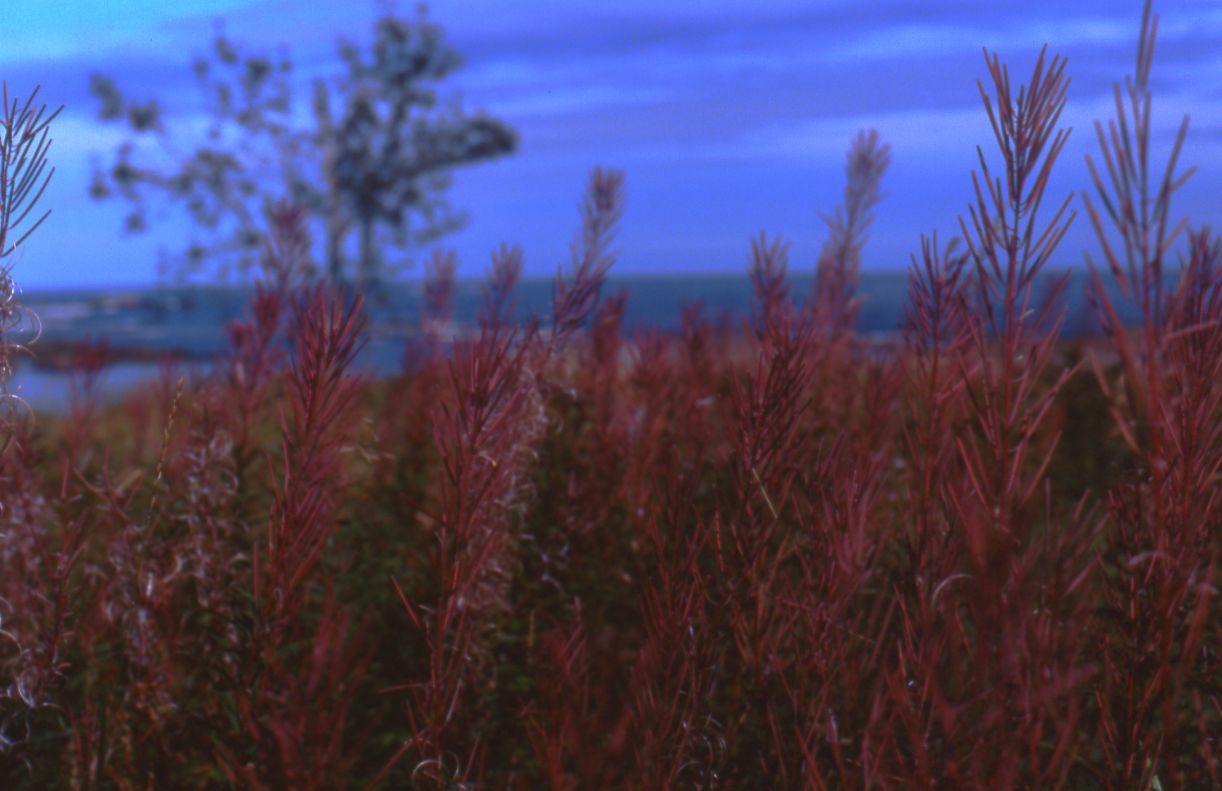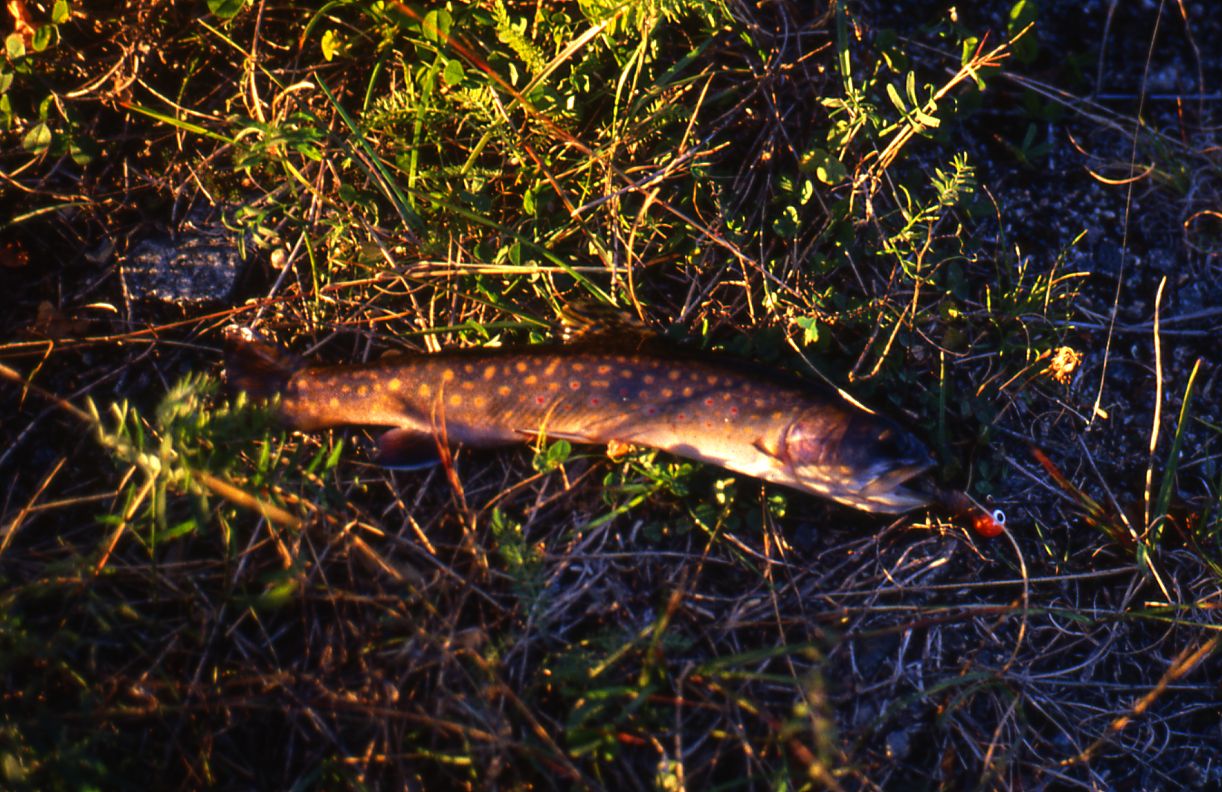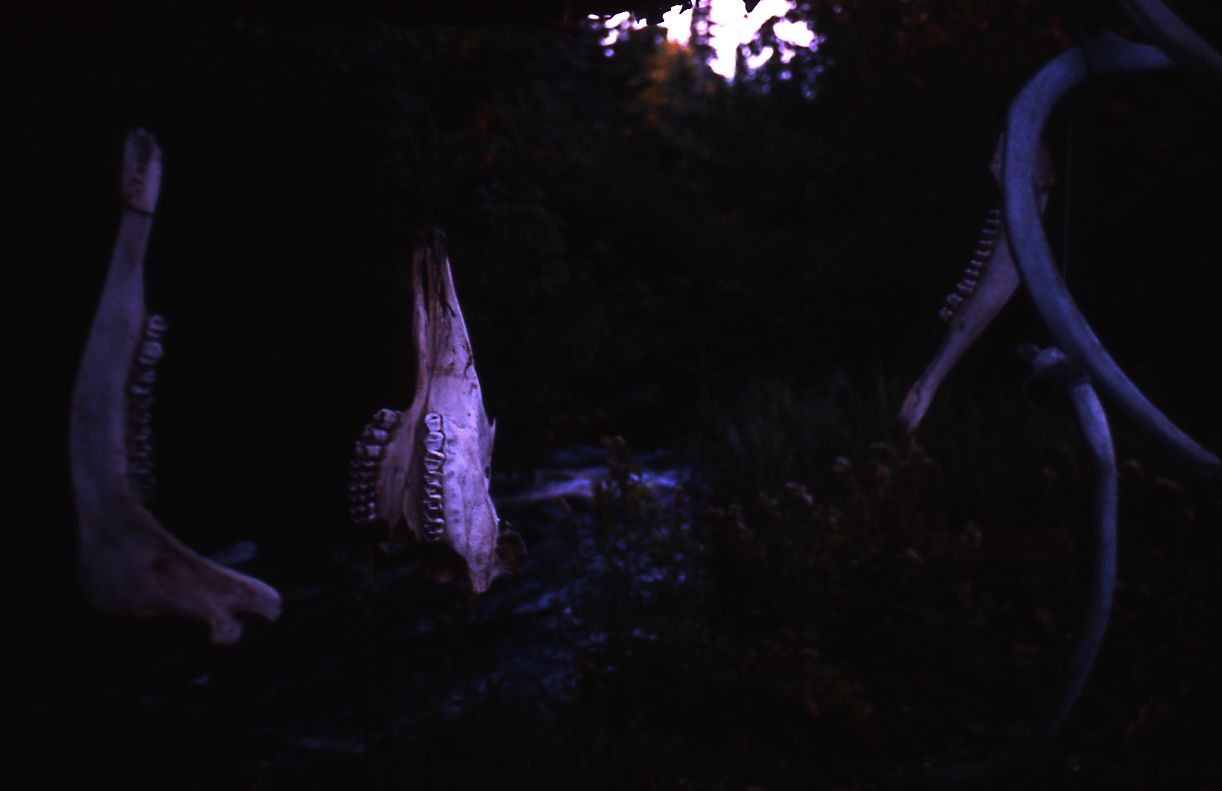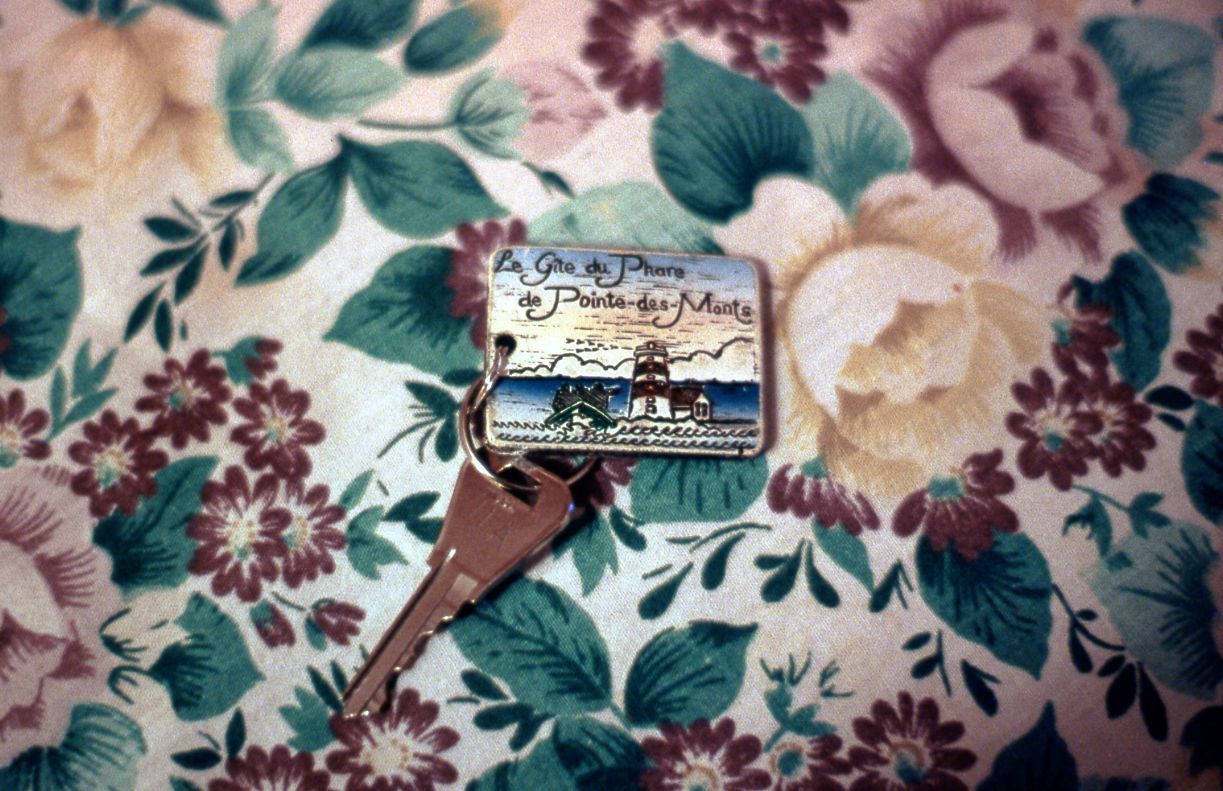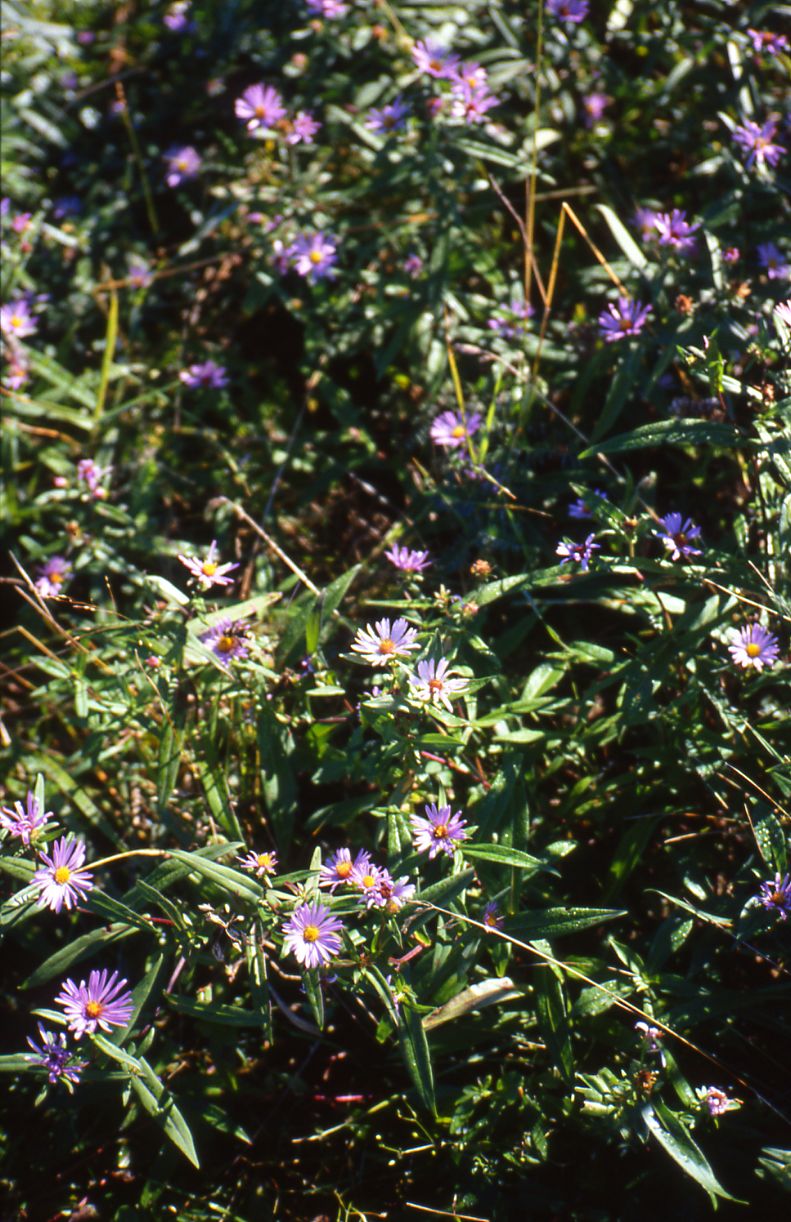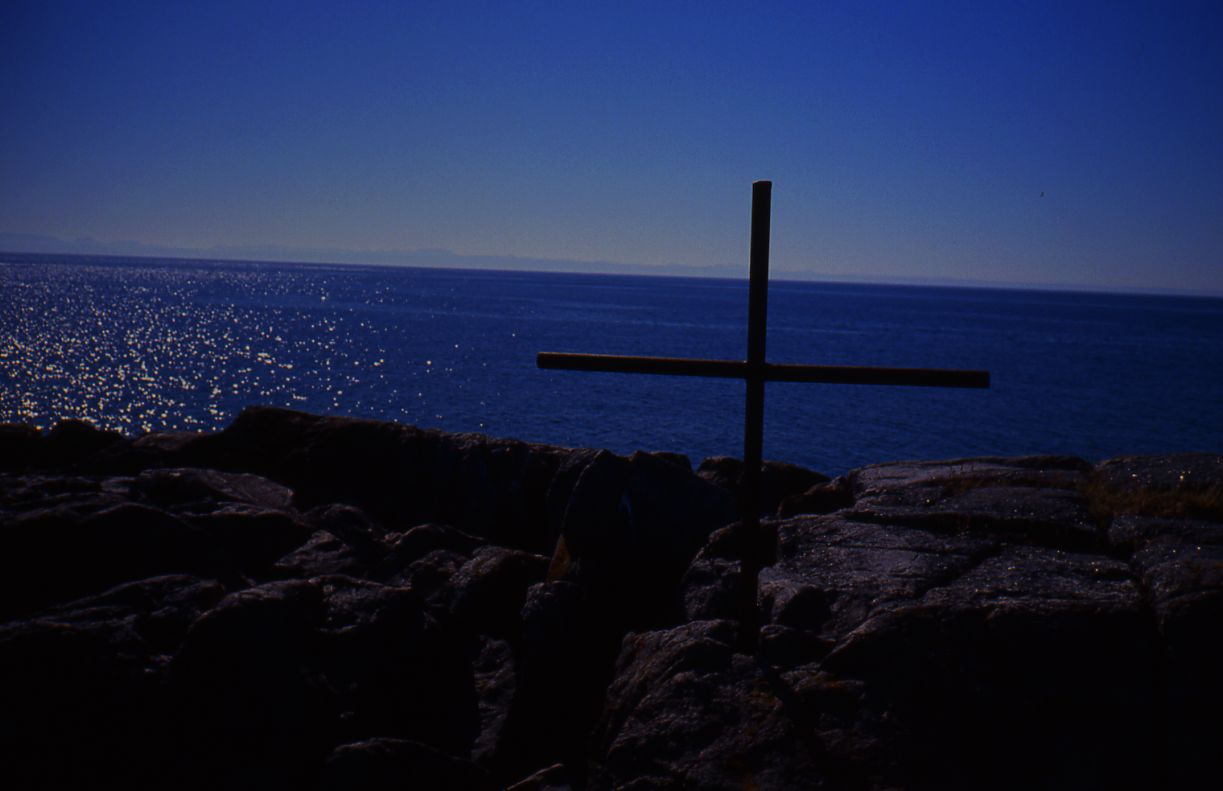 I turned my route to the east again. The road where I travelled was full of chuckholes with up and down. I took a rest beside the road, when a car approached and opened a window to accost me. The Indian driver with his family said here is Nemiscau where I could refuel and I should go slowly because many people break their cars for the bad condition of the road. He recommended me to visit a new dam nearby, but I replied I hate such things. After a while, I got into another Cree community, Nemiscau.
At the general store, people were gathering each other with their cars. Finding me, they gazed at me curiously. I asked to one of them, "What's the meaning of Nemiscau? I found sometimes Indian words have similar meaning as Japanese. For example, Matagami in Japanese means a two ways' junction of upwards just the same as in Cree." "Nemiscau is 'A lot of fish'." "Then, can I fish near here?" "Sure, you can easily fish from the road. You can get Walleye, Pike and Musky. But what's the meaning of Nemiscau in Japanese?" "Well, it's 'Why not go to bed!'" They laughed a low laugh.
Casting from the road, a car stopped and two Indian girls encouraged me. That's the point of Pike, but a Walleye came only to fail, because the rod I purchased in Manitoba was broken so it had no flexibility. Then, changing the point, I got bigger bite. He was so violent with huge force and showed its body in a moment, but the moment the line was cut! I was so frustrated. Soon, the man who told me came to see me. He said it should have been a Pike, still I doubted if it was a huge Walleye because the body pattern seemed different from Pike's. Later, with experiences, I became to convince that was a Musky. I regretted enough not buying a cheap but proper rod.
There was an empty house by a rocky river where the water was so rich and clear with red tendency. It looked like untouchable and must be good fish there; I decided to stay over-night. I used a small minnow beside the slope fall. There came a lot of bites and sometimes jumped on the surface but never hooked, probably because of the same reason I couldn't catch previously; anyway, the rod was broken. The fish were just over 20 cm with blue colour on the back; having been accustomed to my lure, they followed it until the end but never bit. Maybe some Trout but I can't still define what it was. Then and there I found some remains of another fisher's and thought there might be no place like untouched even in Canada.
I ate the smoked White Fish the Cree gave me for supper. Wooow, what is this!? I couldn't believe it! That's the best taste fish in those ever since I tasted. I needed nothing else like rice, soup, or seasonings; it was completed within itself. How sweet! How natural! I devoured the light salted with flavour fish. I wondered if I can meet this much good dish in future again.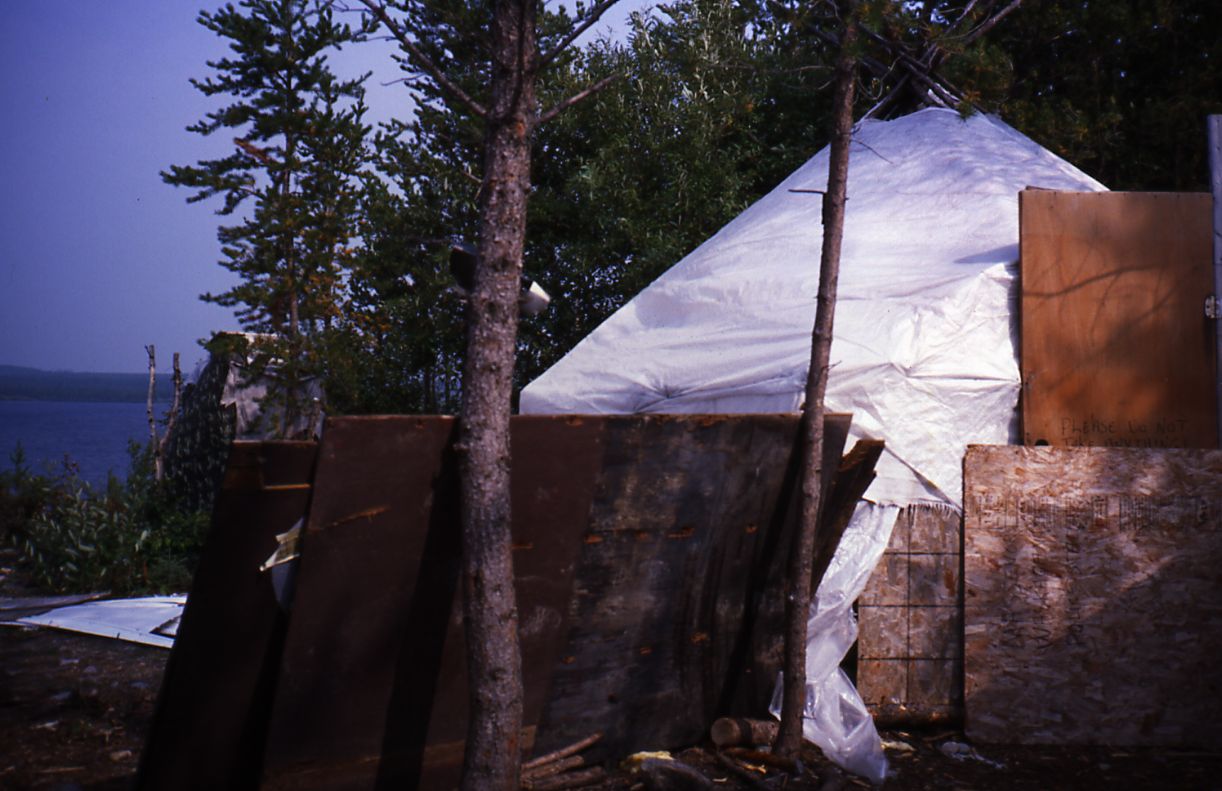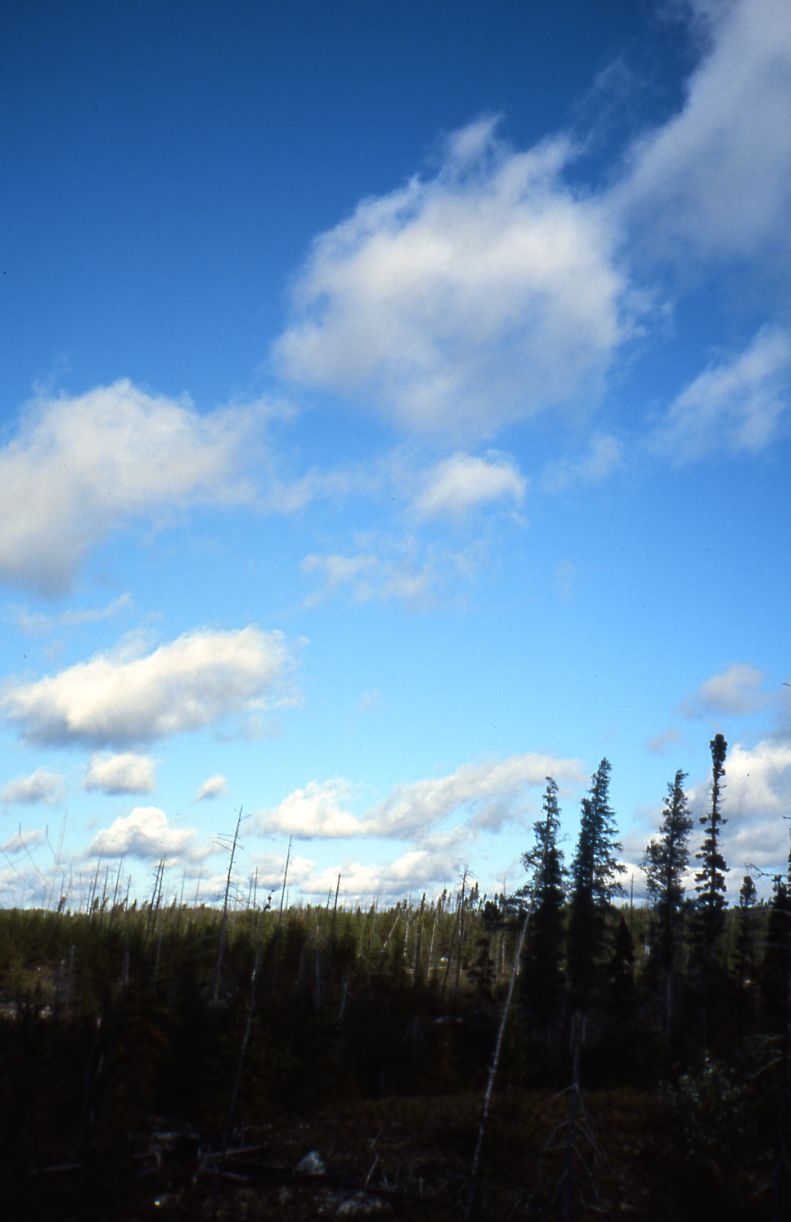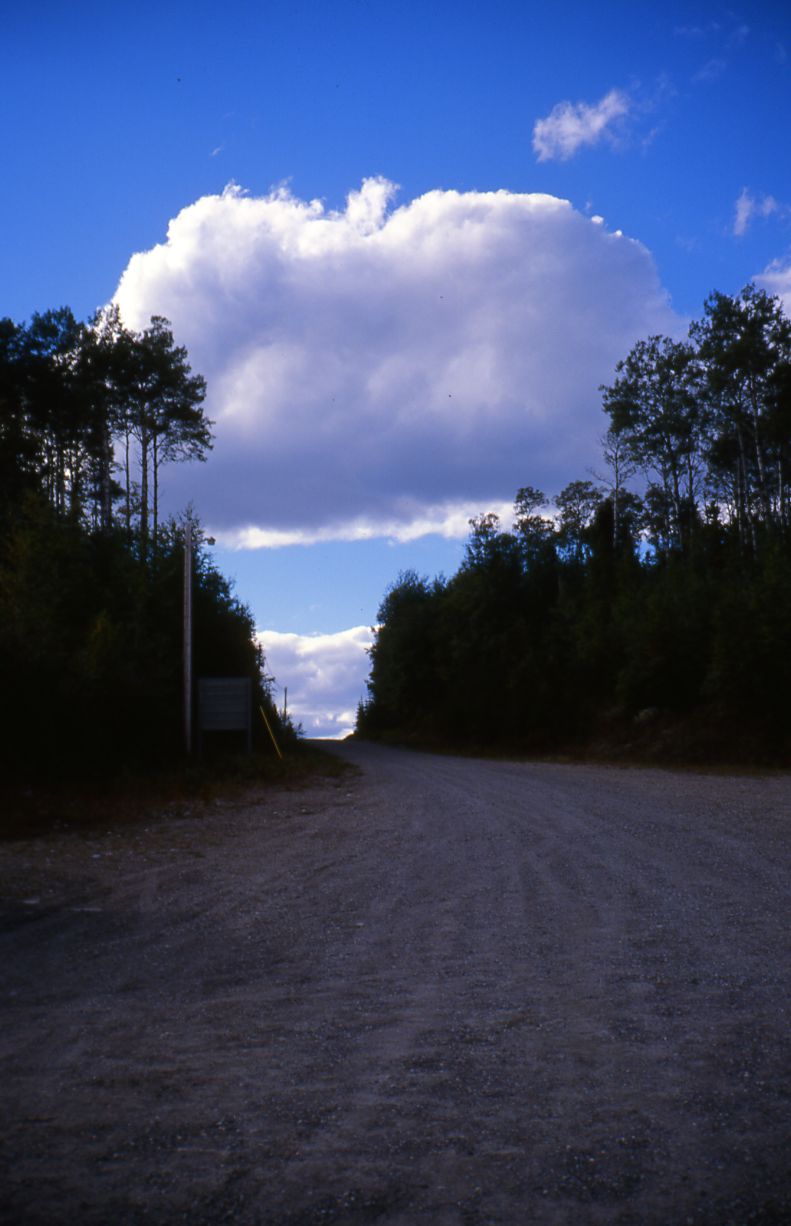 Arriving at the village of Waskaganish, a young man wearing sunglasses and a cap on accosted me in fluent English. He said he returned home recently from Ontario and told me the accommodation and fishing and what not I needed to stay.
The only hotel in the village was super-expensive with bad service. At the front-desk, two Indian girls with suspicious eyes asked me how I came here, where I stayed last night and where to go from now on with specific itinerary. After that she reported that on the phone to someone, and finally permitted my stay and required $149.53. What rude girls! Why do I have to have a certain schedule and that to report her! I was so irritated that I want to skip this hotel but I didn't want to sleep in my car tonight. They looked even not realising my feeling.
The log-cabin-like hotel was fairly new and just aside of Rivière Rupert with a magnificent view on one side. The rooms were not crowded, though I alloted a room on the other side with a view of a street. There was no parking lots, instead I parked on the naked-soil-street. Around the entrance nuts-like guys were hanging out; one of them but White watched my SUBARU curiously and asked what car this was. When I went out the entrance again, I found several finger-scribbles on dusty windows of my car.
At the fishing point of Rivière Rupert, I could easily catch a Walleye which was smaller than the one I caught in Manitoba but without fat and more beautiful in colour. I noticed Walleye are also in rivers by this. To my surprise, a huge swam of gnats assaulted me next to next finally I had to give up fishing in a short time. My face got swelled unbelievably to such an extent as I couldn't hide the ugly face with sunglasses.
I was waiting for the return of the fishermen boats by the hotel to take pictures, because the guy I first met said they would be back in the evening. Meanwhile, a 4×4 truck stopped by me. They were merely watching at me, and then an Indian man finally said, "What are you doing here?" Hearing my explanation, he said "The fisher wouldn't get back here. If you want, you can turn back the highway (the unpaved road) to some extent to a fishermen community." I had learnt a lesson from a Cree of Saskatchewan that their sense of distance is different from mine, so I said, "I'll go that far as the gas station but no further."
As going down a narrow path through the fisher community, I got an awful feeling seeing poor houses. To the old woman I first saw there I asked for shooting the place; however, she flatly refused with busily working for smoking fish. In front of the next door was a family with a table, and the head happily allowed me to, to my surprise.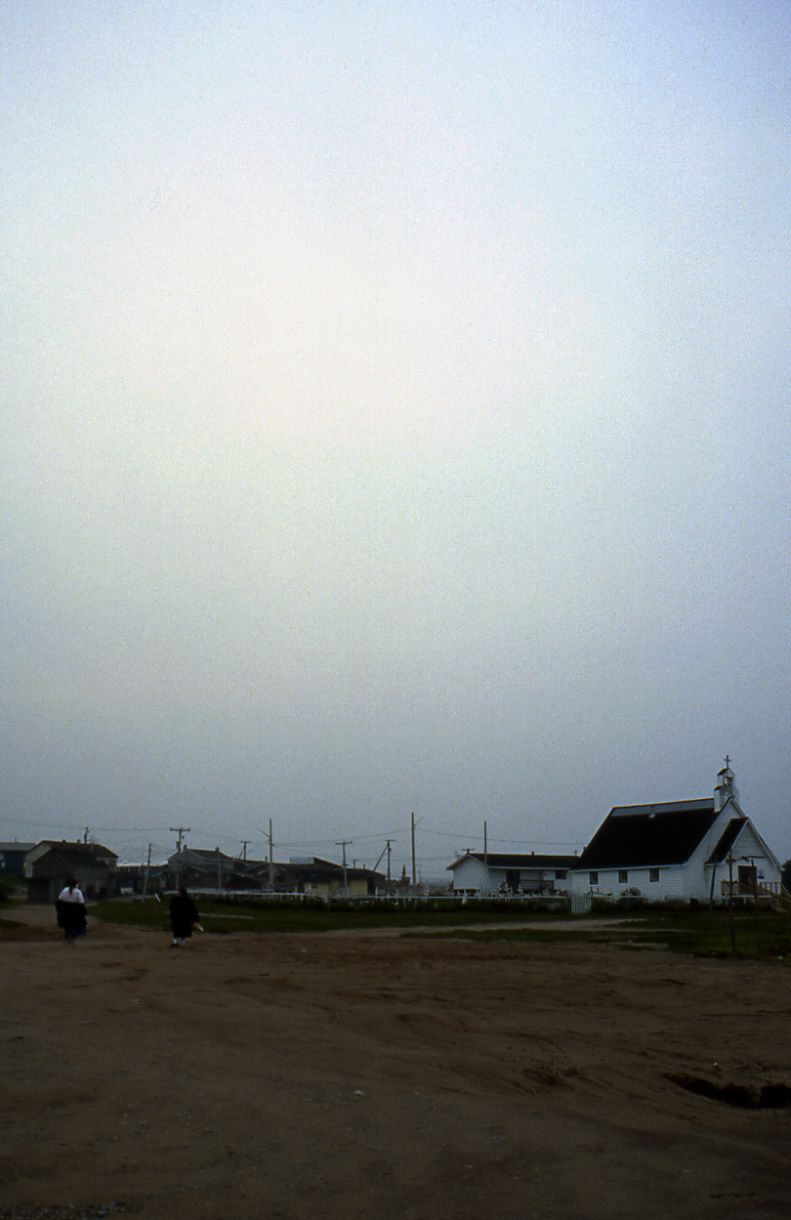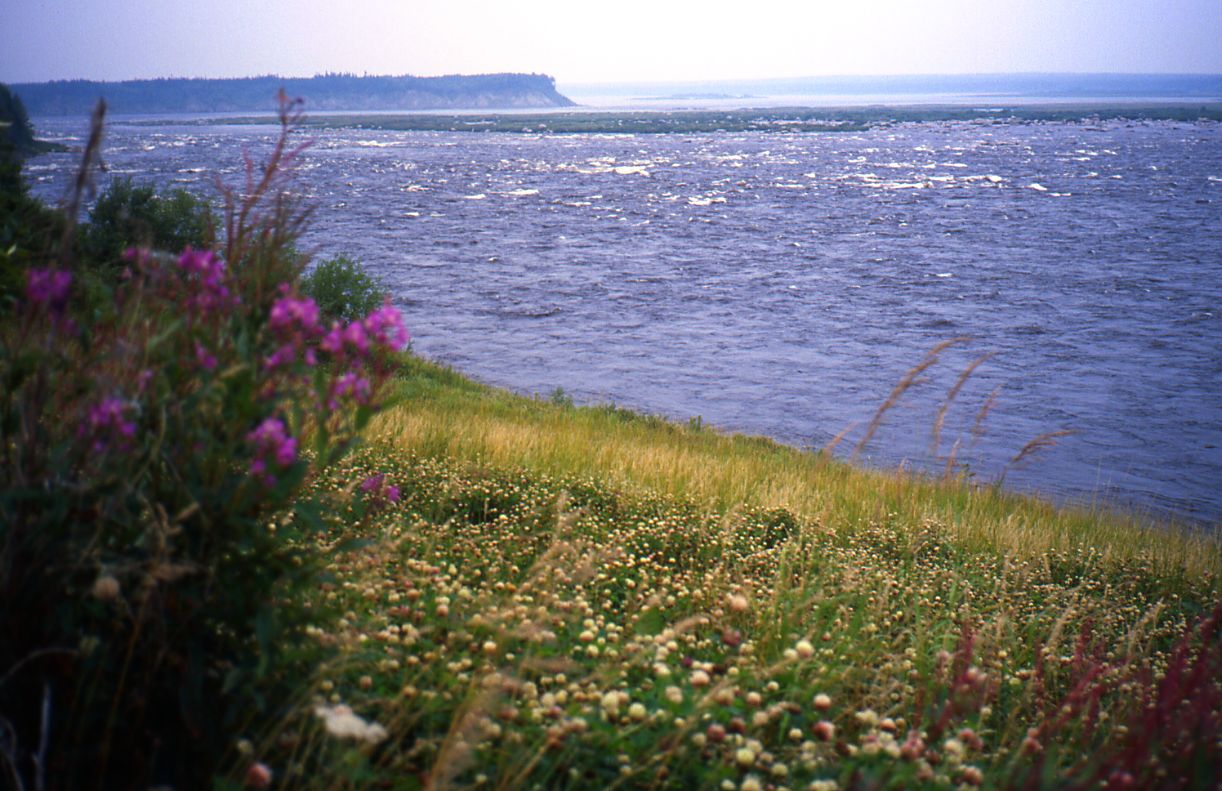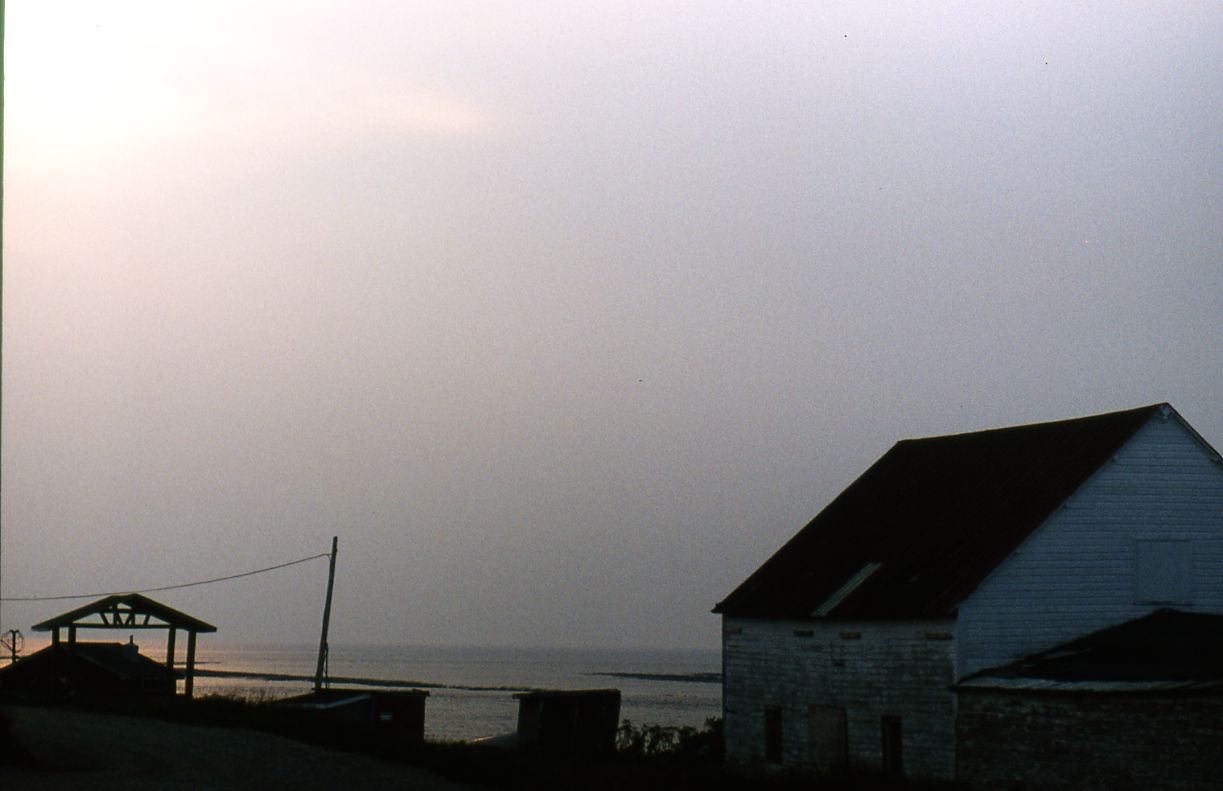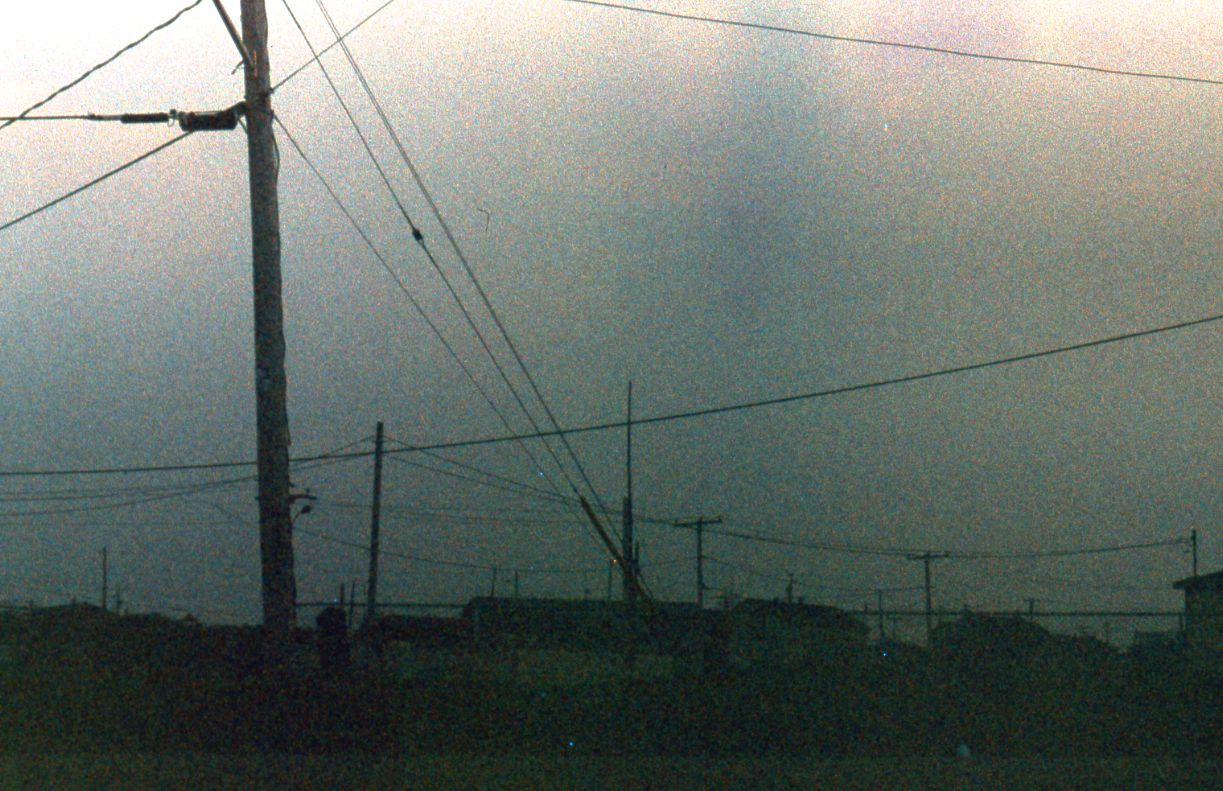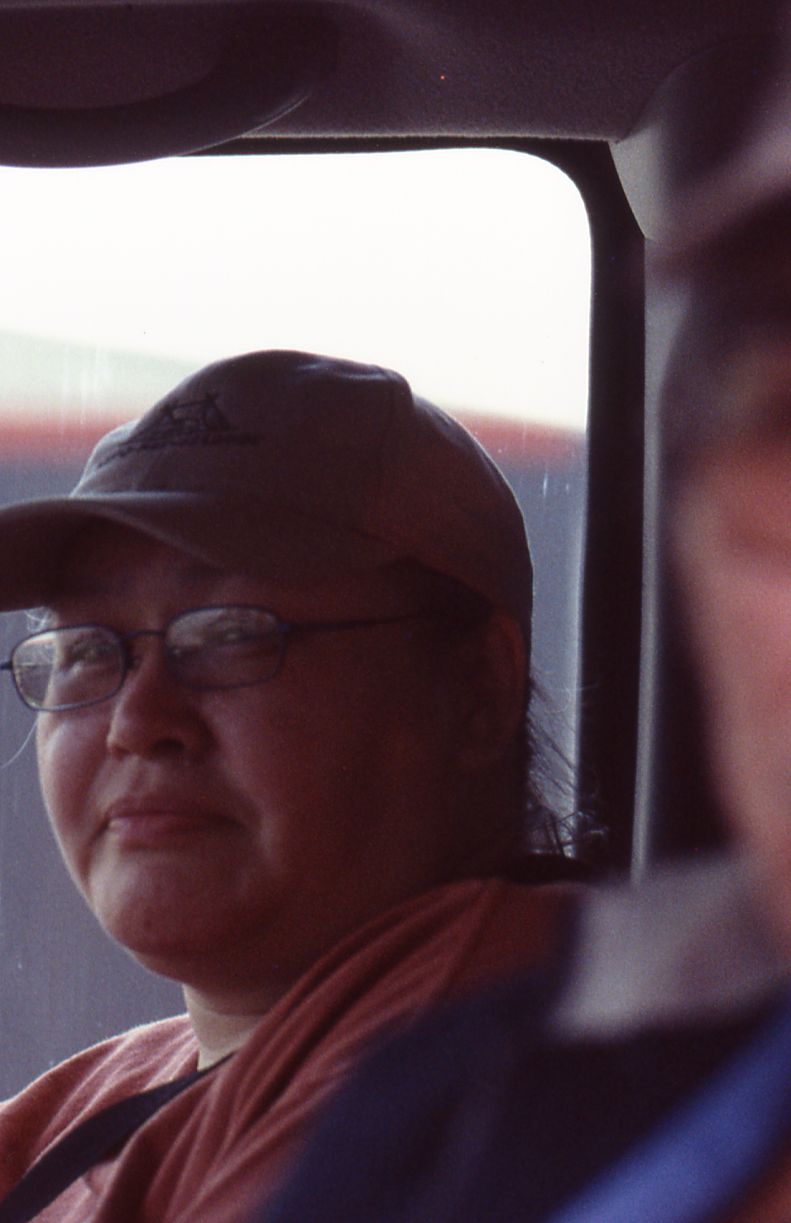 They were also smoking fish in a shed. Those were White Fish but other than that they said they use Pike, Sturgeon, Muskellunge, Char, Trout, whatever they catch. They not only go up the river but also go down until the sea, but they said the caught there are just the same as river. The man brought a fish on a dish saying, "This is my supper." It looked as if a Japanese "Himono" (a dried fish with salt). He offered me one but for I was full just after dinner they gave it wrapped for me. Beside the table, several White Fish without scales were sunk in the saltwater before smoking. They looked like Herrings. He said I can drink water of the river in front of me.
The man eating up the fish with fingers said that once another Japanese man came to observe their way of life and he ate anything they live on. And then, he introduced his mother beside to me that she was 99 years old! Soon, the children getting flock to me. As I asked to their father, "Why do you speak English so well?" A girl, who looked like with White blood, said, "I sometimes speak English, sometimes French, and sometimes Cree!" "I can't speak French but Cree. All of the children in Waskaganish are to send to a school in Ontario; so people here are able to speak English," added the father.
In addition to seemingly a wife of the man, a White woman was hesitatingly standing by children. I wondered why; she looked like being helped by the family escaping from somewhere. Night already began to fall, when the wife said the neighbour fisherman was getting back on his boat for me to take pictures. Stepping forward to the tiny wharf with me and children, she quite naturally found that my left hand was a bit swollen bitten by another gnat this time. I was very surprised because it was difficult to tell even by myself. As for her and their family, they never never had any bite by gnats. Beside me, the little girl said I am like a character in a Japanese animated cartoon (I didn't know the name of it). As the girl held the wife's hand as walking back home, she held all of the children with her whole hands ahead of me. True love has little, if anything, to do with money, I thought.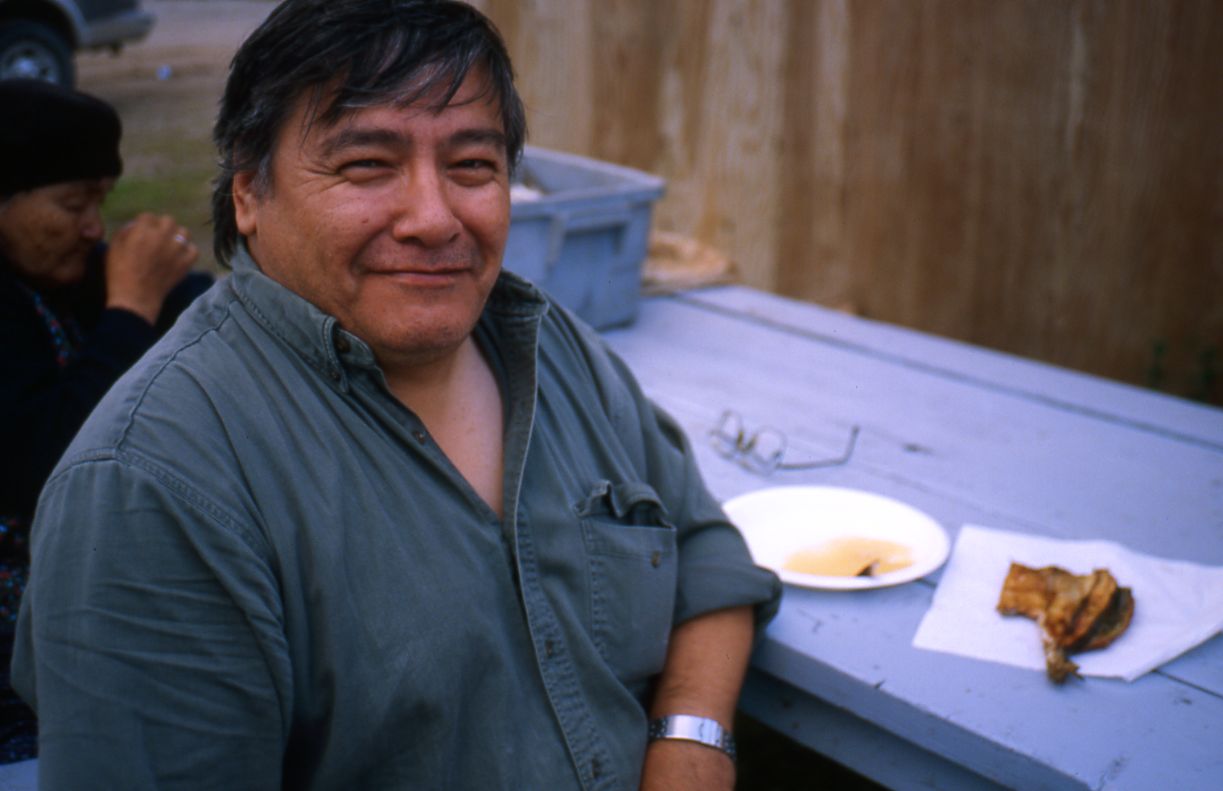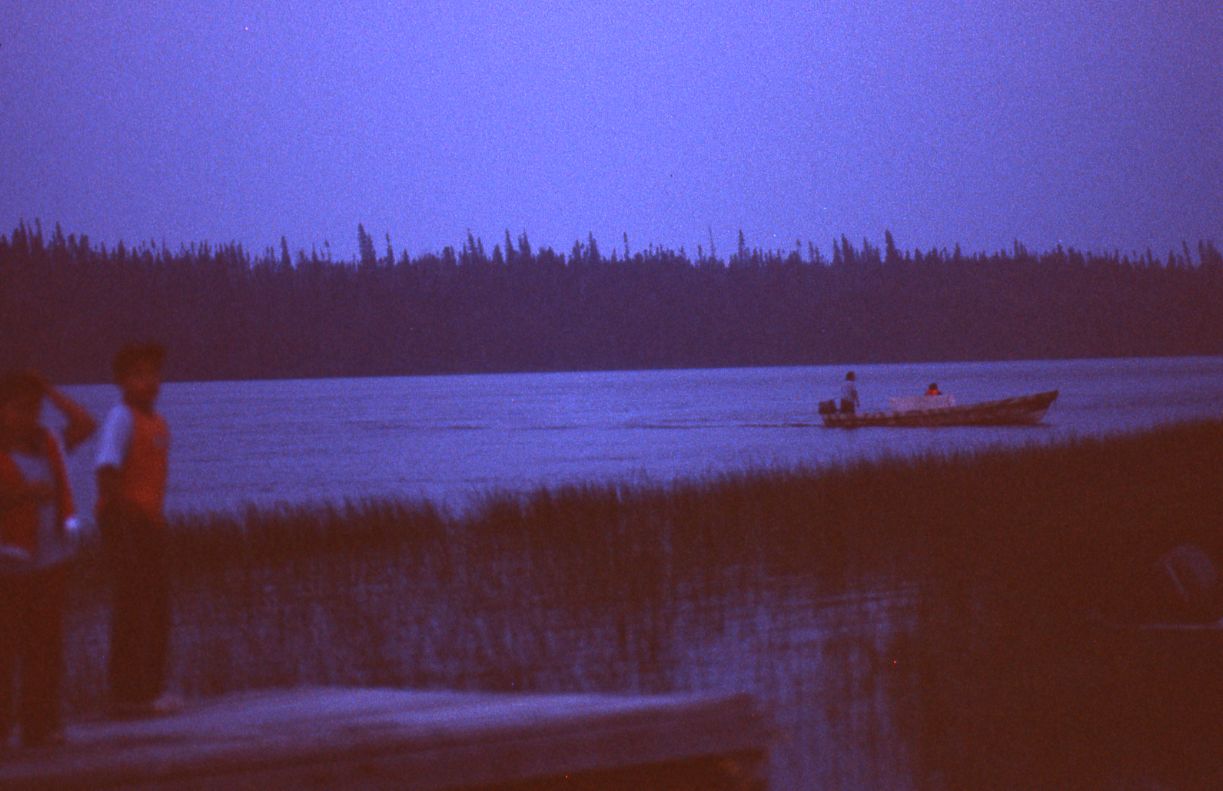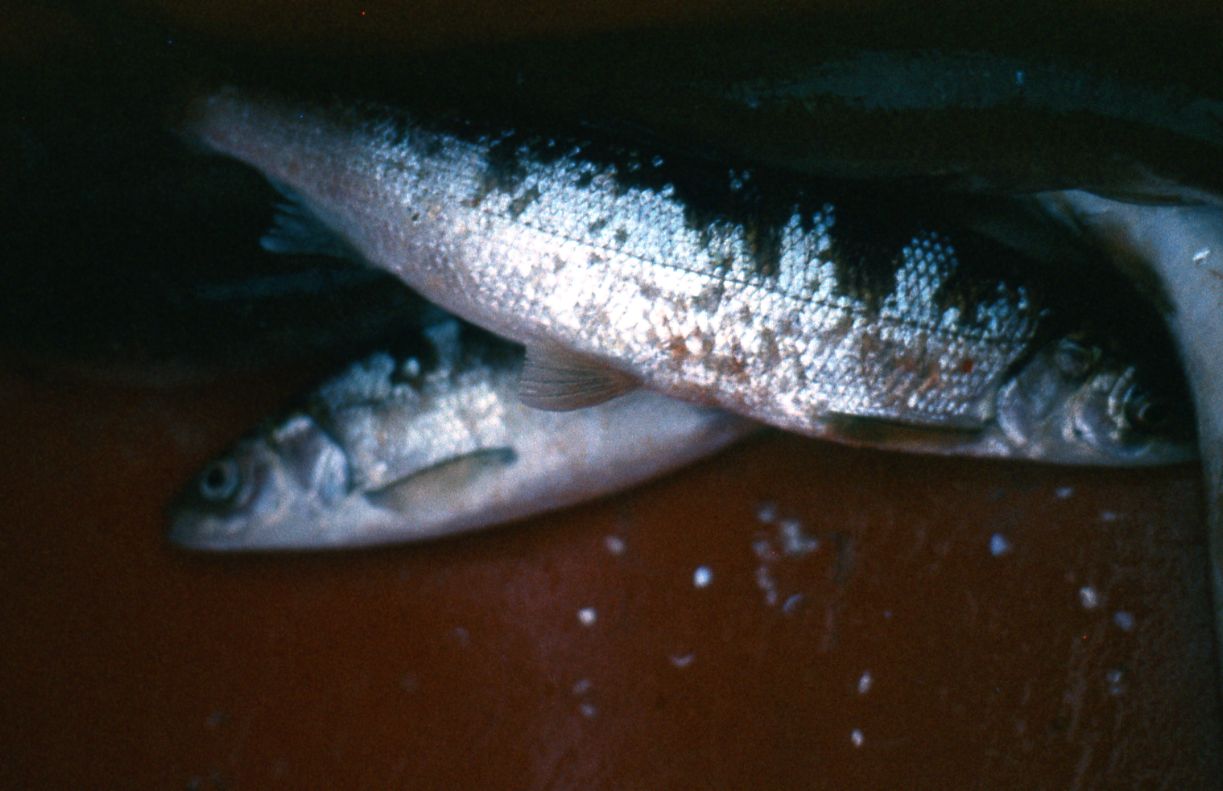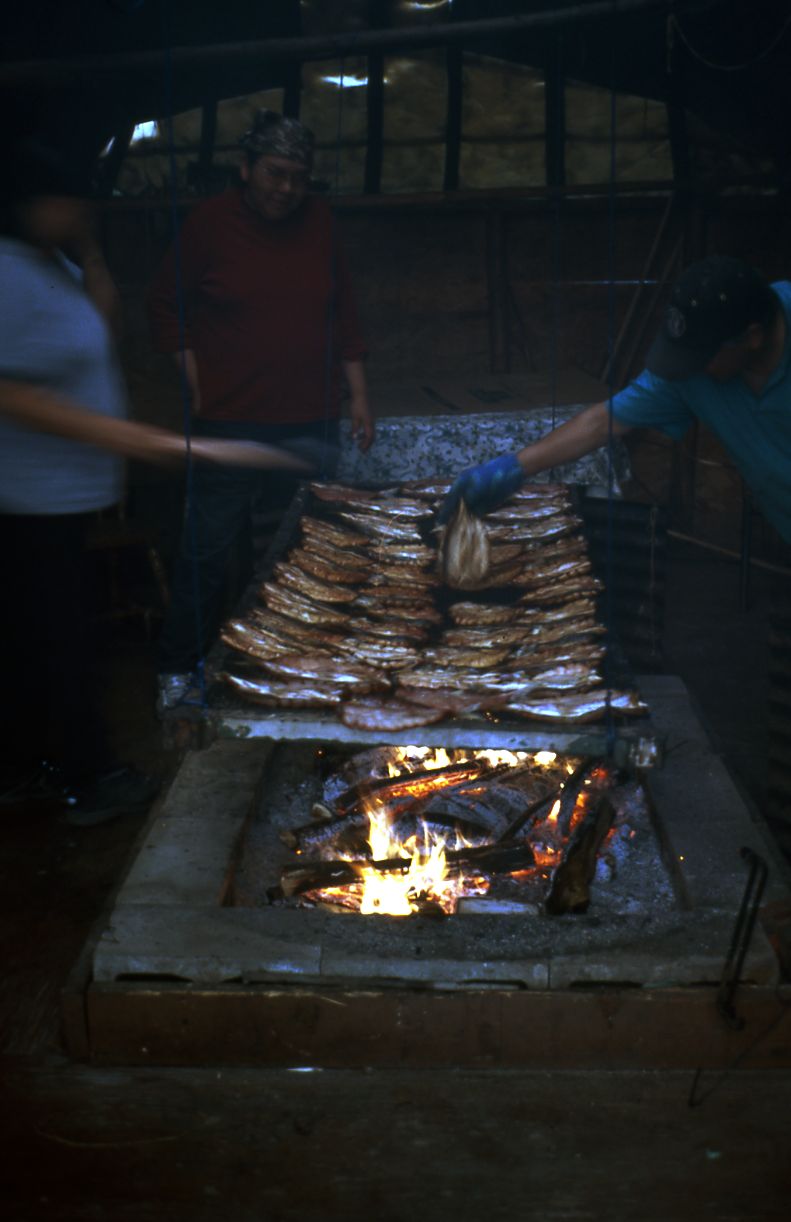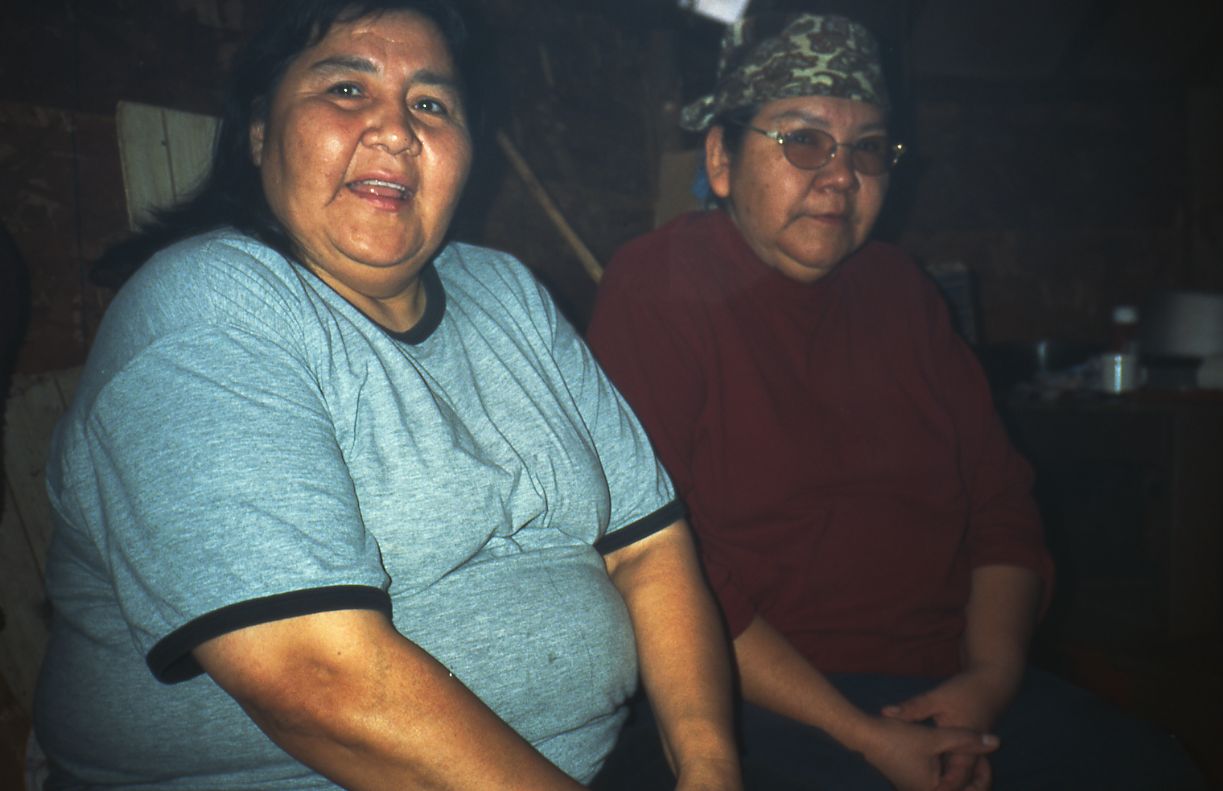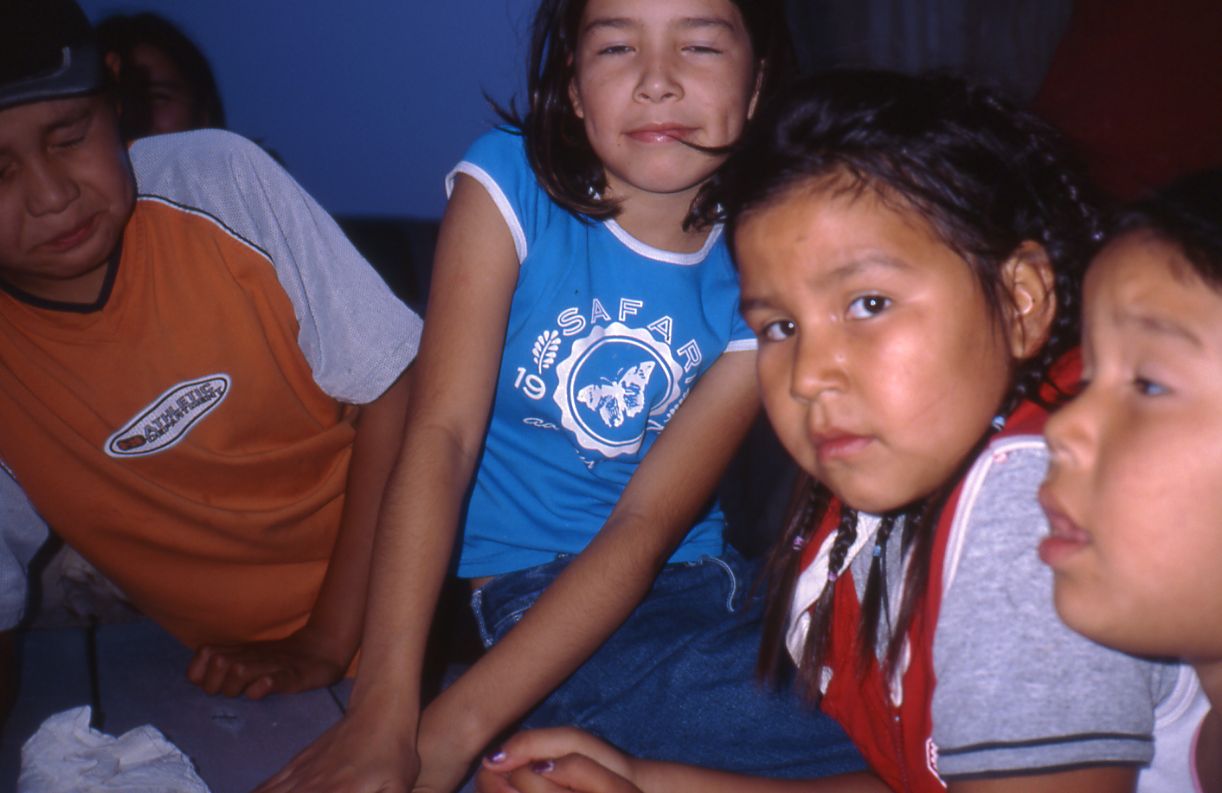 Many people testified that Québec was a very beautiful place. However, until Rouyn-Noranda only mountain road went on. What changed from other provinces was that the highway became up and down with windings and that signs of the speed limit couldn't be counted on; if you keep the top speed of the limit, you should have to get off the road. Besides, almost always the car behind me wanted to pass me by exceeding speed. I thought it might come from the Latin blood of French.
Well, Québec was not anything like other provinces. I was surprised knowing that visitors have to pay to get a map at visitor information centres. Also, the design of the roads and parking lots are clearly distinguished from English places; everything looked like snobbish for me.
At Amos, I used a laundromat. Not understanding how to use the machine without no one and without no explanations on the walls, a fatty girl came across the street here. I tried to ask her in English, but from the beginning she shook her head and ignored me. After I managed to get it by taught at another shop, she was observing me from across the street. And then, as noticing that I realised her, she ran on the pavement about 30 m and run back to the original place. When drying my cloths, she approached me again without words without doing anything. I couldn't be fond of this town.
At Matagami, I asked for fishing information everywhere. In fishing gear shops, no clerks knew where to fish. A clerk re-asked to an Indian girl from north, and she replied as 189. The figure shows the KM from Matagami. According to her, there is a lake at the road sign of 189 km and it is very popular for off-shore fishers.
I further collected the information in a motel, which had the worst quality room ever since I had and that with huge number of vacancies. A lady at the bar over the front-desk said around 5 pm a group of men would come to drink and one of them was good at fishing so he might tell me something.
The men were at the dark counter with beers. They smelled beasts wearing rugged clothes on with atmosphere of out-laws which made me hesitate to speak to. One man said in bad English and pointed at a wall, "See, that's I fished." It was a stuffed Brook Trout fairly big. I explained that how my fishing was so far and that I want to fish bigger one. "There are countless lakes around here, so you chose the right place to fish. But getting a result is another problem," said he, but he never referred to the appropriate points to fish and soon left the bar with the other men.
I've already ordered a dish, since they recommended a steak. As I tried taking the picture, the girl of the counter voluntarily held a stand-light for me, which was unexpected for me, because all of the people in town seemed rough and also she was chain-smoking in the dark side.
It was the 189 km sign where surly was a lake. Until then, I passed a few cars all of which seemed over-speeds. At the lake-side was camping lots and two cars parked. Aside a car, a young man was just waking up in open air with a little bit drizzling. The waterfront was rocks, where I tried minnows and spinners and what not. No bites, again. Seeing around, no fishermen and no boats were there. I sighed again and again.
Turning back to the parking lot, the young French guy disappeared already and the other camper who had built a primitive simple tent with disposable seats gave me a "Good morning." He explained in bad English that he took vacation and was returning to Ottawa for work. He worked at a hospital where his colleagues spoke English. He was quite apart from English speaking people in that his behaviour to feed birds was very humorous and reminded me of the French caricature; he was natural.
Looking at the further north on the map, I was disappointed with a lot of dams. The roads there seemed to have made for dams' constructions. However, Waskaganish's water system looked apart from dams. Waskaganish was the most southern First Nations among those in front of James Bay. From the highway again an unpaved road continued to the very end that was the community. The landscape had been already changed to the tundra, and on the way I tried fishing pushed walking forward the marsh to a waterfront only in vain. I felt here was the end of earth.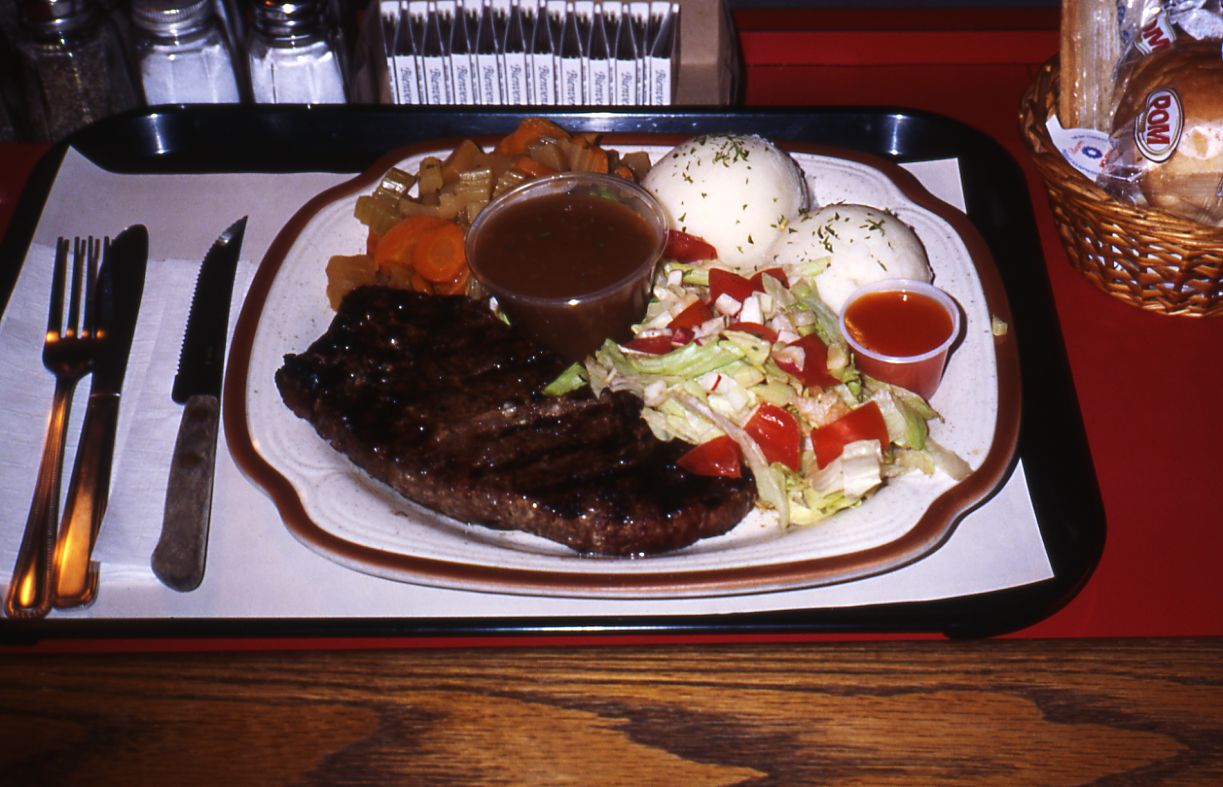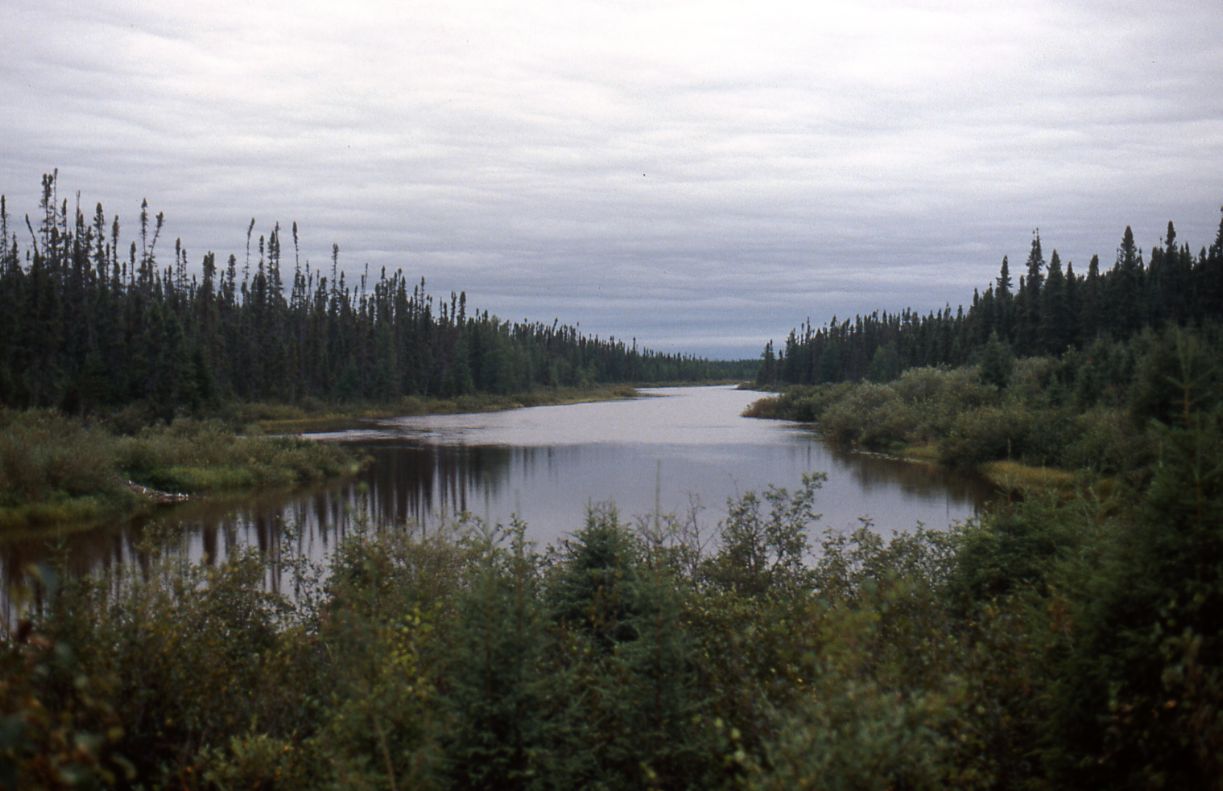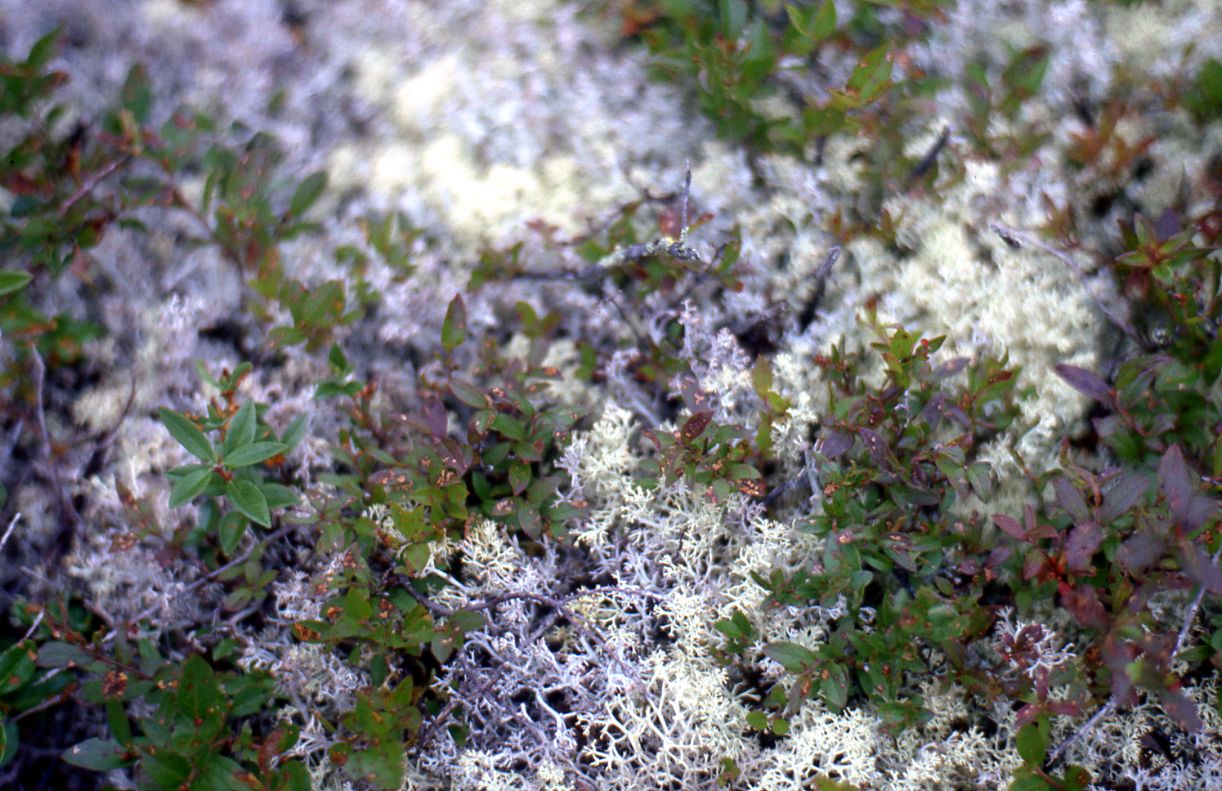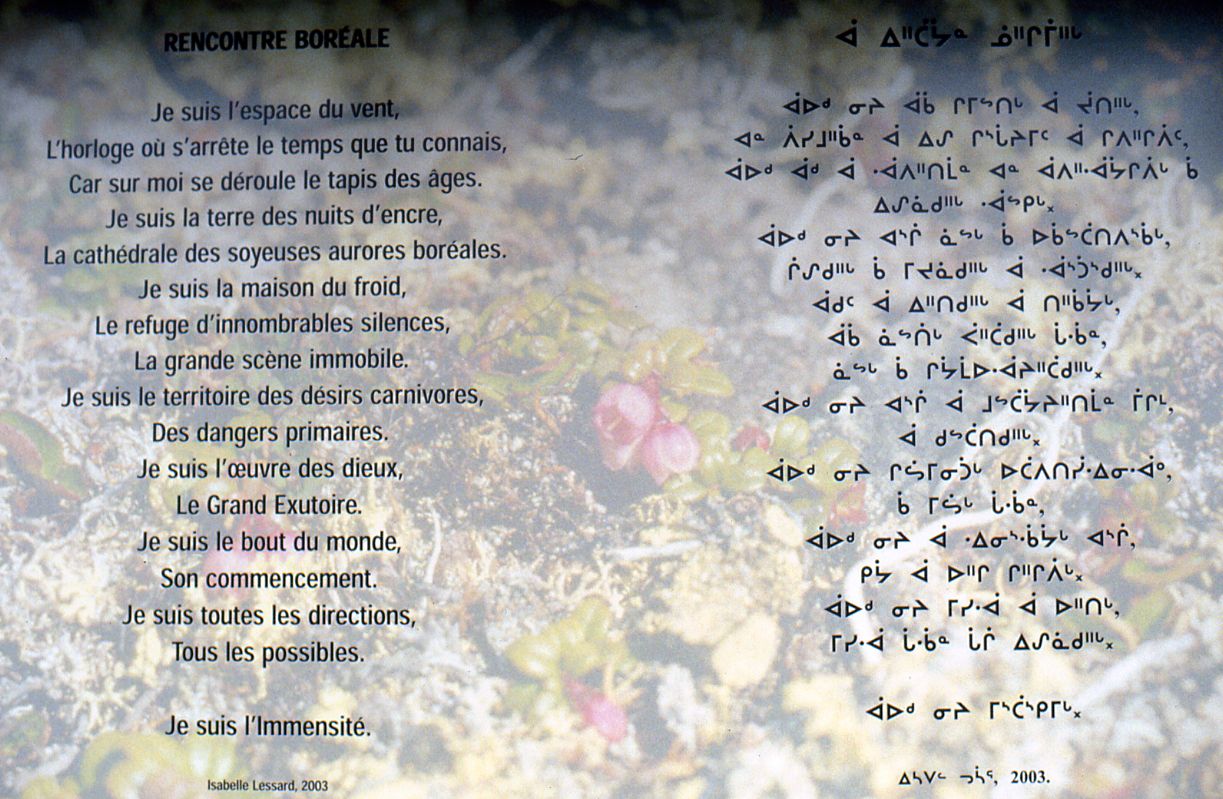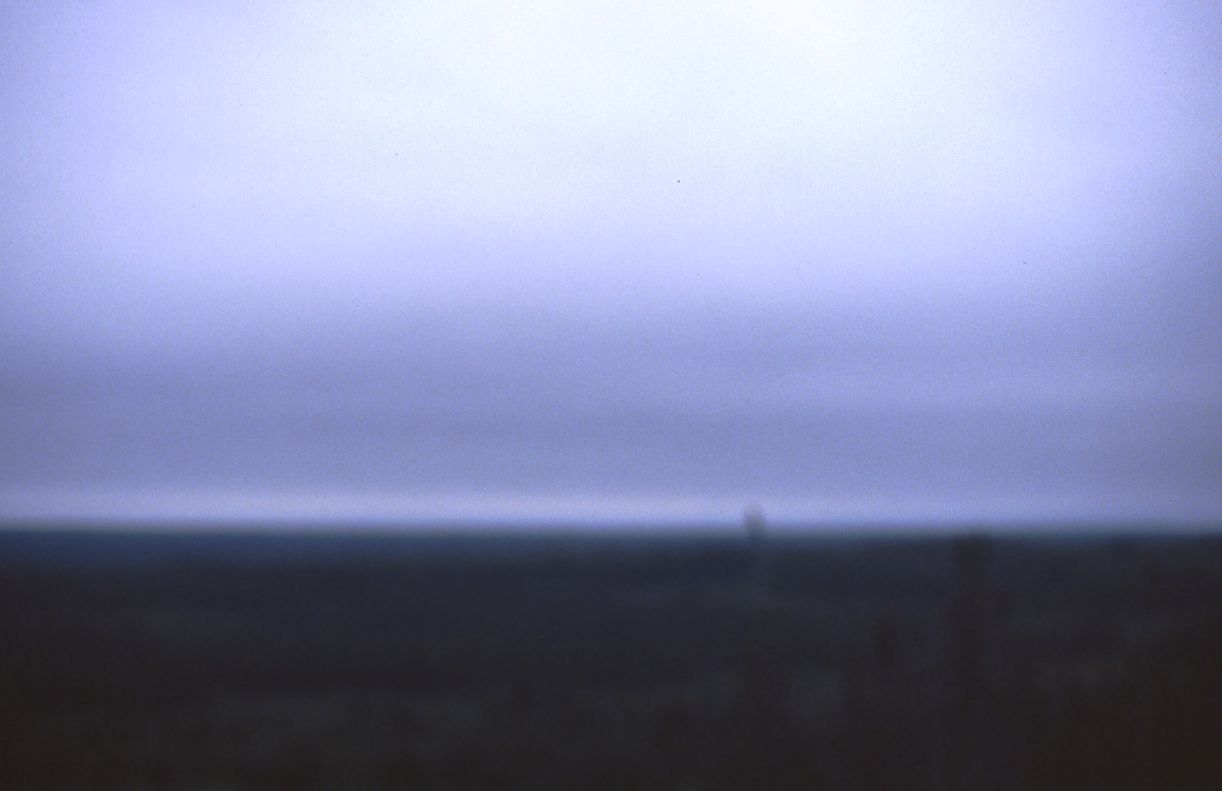 A photos & nonfiction for going and coming across Canada in a touring wagon. カナダ大陸をツーリングワゴンで往復横断するフォト&英文ノンフィクション。 Author: Tetsuya Endo
Mac Display sRGB IEC61966-2.1 (Native Whitepoint) Standard for the Photos
■Tetsuya Endo Links
BUY TETSUYA ENDO'S PHOTOS & DESIGN MATERIALS in DL-MARKET
Transition Japan - Utsuroi

-Confess of why I left Japan opens to the public now-
Tetsuya Endo (Portfolio)
原点—僕の街へ
Starting point : looking for my town
Tetsuya Endoさんのプロフィール - 写真素材 [フォトライブラリー]

-日本、カナダ、フィリピンの写真をオンライン販売-
My Japanese Blog:
アジア穴場リゾート情報・プエルトガレラより愛を込めて[Puerto Galera Wedding]
Blog Group, "ECOH!" for Post-materialism, listed at BlogCatalog
Tetsuya Endo - http://www.artmajeur.com/tetsuyaendo
■Tetsuya Endo Profile
Born in Shizuoka-prefecture, Japan, 1961. BA, Seikei University (Major: Cultural Science) in 1985.
As a copywriter (creative director) in the Japanese advertising industry for over 15 years, I have never been satisfied with and by compelling myself and others to sell and buy goods. Thus, I left Japan or its materialism for apparently nature-co-existing Canada, where as photographer finding that I can't be a Japanese without Asian background prompted me to settle in the Philippines. While challenging a new business by the slogan "Economy & Ecology, ECOH!," I have been looking for a publisher for this "A Man Goes to North" and also "
Transition Japan
."
1961年、静岡県生まれ。成蹊大学文学部文化学科卒。
日本デザインセンター、東京グラフィックデザイナーズをはじめ広告企画制作業界でコピーライター、後クリエーティブディレクターとして15年以上務めるも、売れども売れども、買えども買えども満たされず。カメラを手にカナダ横断を往復するドライブで「アジアの日本人」でありそれ以外何者でもないアイデンティティを悟るとフィリピンに移住。"Economy & Ecology, ECOH!"をスローガンに新しいビジネスに挑戦しながら、この「A Man Goes to North」及び「
Transition Japan
」を上梓できる出版社を探している。
Contact:
tetsu95jp@yahoo.co.jp
cell: +63.928.707.2843
■Mutual Links
le blog de cecyl, le petit poète breton
カテゴリ
以前の記事
その他のジャンル
ファン
記事ランキング
ブログジャンル
画像一覧
No part of this publication may be reproduced for use in any form, without prior written permission of Tetsuya Endo. 掲載画像・文章の無断使用は禁じています。全コンテンツの著作権・版権はTetsuya Endoが有しています。