From Caribou, Nova Scotia, to Wood Islands, Prince Edward Island, was 75 minutes ferry ride and for free. On board, a young couple acted as if no one else existed in the whole world. I thought this is the West.
As I expected, Prince Edward Island was landscapes for a girl's heart. Almost the whole soil was converted into farmlands and the well organised green fields on red colour soil with up and down were to be seen endlessly. In a sense, this place is to be called typical of Canada for its artificial paradise. And people here had another peculiarity than in Québec and Newfoundland for its defined circumstance. Fishermen have been making it a rule to keep their boats in their yards beside the homes instead of in harbours. Interestingly enough, majority of the residents were originated from Scotland, Ireland and France; English were rather minority. People there were not so concerned about such facts.
As usual as it is in Canada, people used hitchhikes for their convenience. One man I gave a short ride was a descendant of Irish, but the landlady of hostel by where dropped him off was that of French. Here and there natural woods remained a little; searching for a fishing point, I made my way into such places.
In a morning, I got to a pond named Selkirk, where several men were camping. Soon, two men with camouflage fatigues wearing on approached the bank rowing a small boat. They were hunters and several carcasses of wild duck were laid on the boat. They looked feeling refreshed and said in good humor that it was the opening day of the hunting season today. When I asked if there were deer or that sorts or bears also, they said only small animals like hares.
"If can I fish around here," I asked. Then one of the campers told me a certain pond far from there keep a lot of huge farmed Trout that I can easily catch, with his one of eyes closed like the people did in Nova Scotia. The campers were also waiting for this opening day overnight, and actually were from Nova Scotia. While speaking with me, he also breathed at times like hiccups just the same as I observed in Labrador and Newfoundland. Clothing a eye and breathing with sound in conversations might be a part of their language in the East Coast.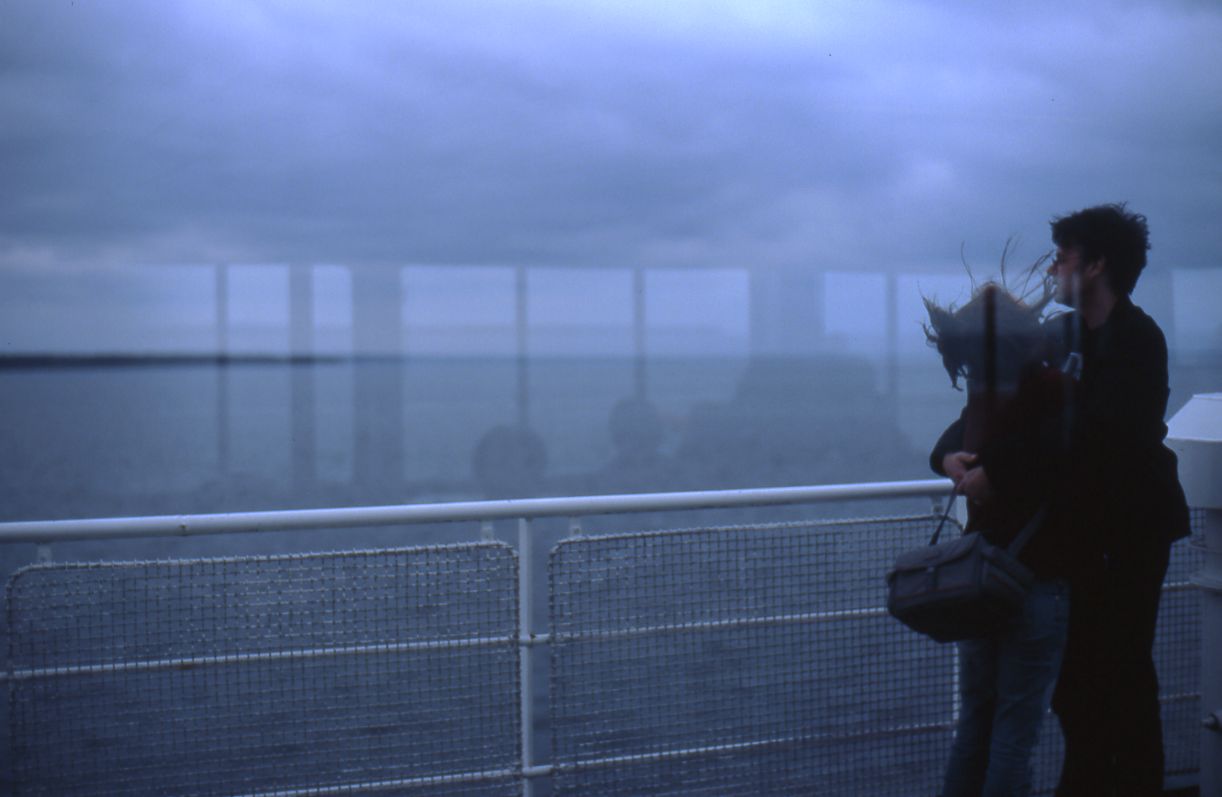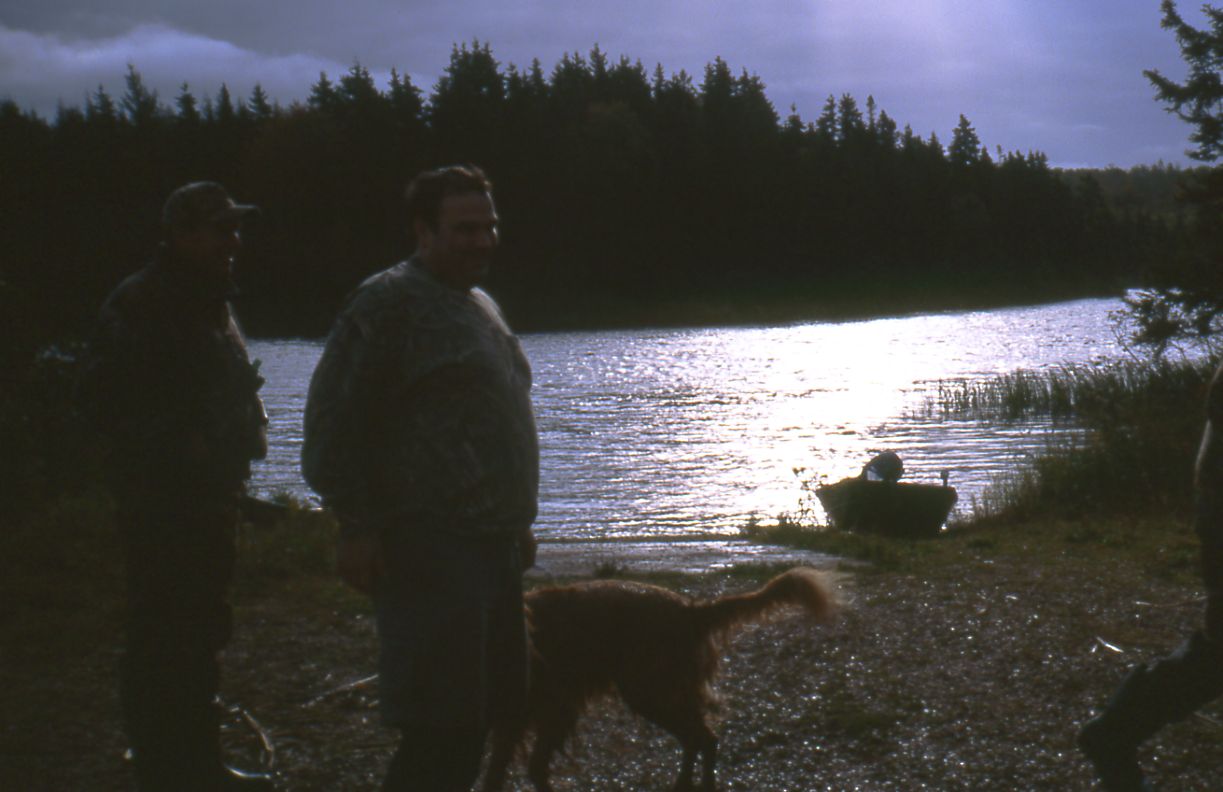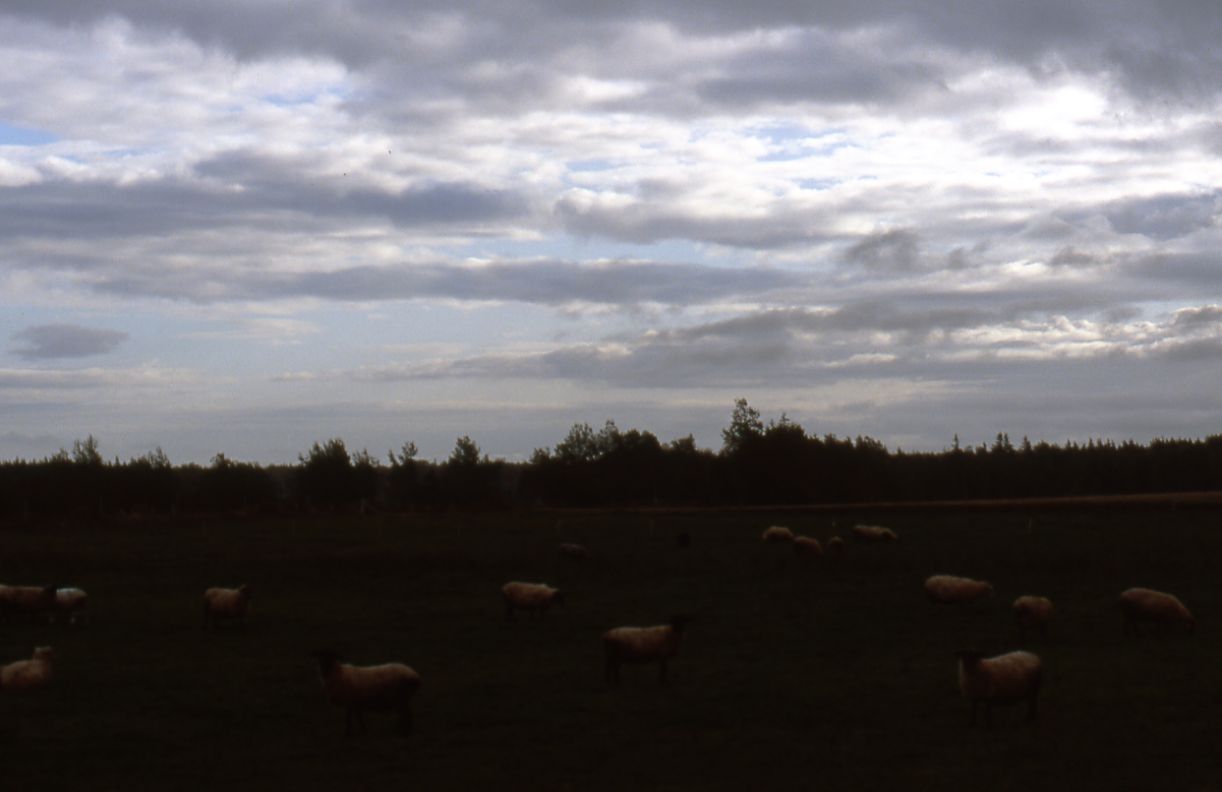 I ate lunch at a historical Acadian Settlement. Although each restaurant showed the signs of Lobster and Oyster, I chose an ordinary restaurant the local people also seemed to come and ordered a common fish dish there. It was a typical Cod's fish and chips and tasted not too bad but not too good. At first, I thought that such is the convenience of canned food that families eat less fresh food than they used to. Consequently, they forget what the real taste is.
But it was figured out I was wrong. I asked to a young waitress seemingly French descendant if they cook in the same way at home; she denied in that they mostly boil or bake Cod and preferred the baking herself. What does this mean? People in Japan go to restaurant to have dishes they can't cook at home; however, people here cook more elaborately for good taste at home than at restaurants. It might mean they are too poor to afford to restaurants, but they certainly regard home-cooking important. Thus, the Fish and Chips has prevailed this much in this country?
This island also must have native people and I managed to find their place at Lennox Island in the northern part of the island. The community was calm; a young man was walking on a street, to whom I asked if there are any restaurants. He told me a place, and then disappeared into a path in a woods. The restaurant was closed for off-season. It's October now; the tourist season seemed too short, though tour facilities and brochures were incredibly enough prepared.
Even though the Deep-sea Fishing season was already finished, at mouthes of rivers small out-board boats were digging Oysters out of bottoms. Having been aware of my taking pictures of him, the professional man rushed to me aggressively with the engine quickly started. I explained I came from Japan to take pictures of Canadian life. He said the Oyster were being seeded and there were only small fish to catch there. After that, visiting a nearby plant to process Oysters and Blue Mussels, they smelled awfully with red soil stuck. Probably because of the soil which contains a lot of iron and minerals.
That night at Charlottetown, I tried a Lobster Dinner with Oyster and Mussel and that was absolutely heaven. The salt boiled Lobster was the best and the raw Oyster was splendid without adding anything like lemon; however, somehow the owner recommended customers to dip the Lobster to a special sauce. I don't know why they want to kill the fresh flavour of the material itself. As for the Oyster, it tasted very special in that it was nurtured by the mineral-rich soil; actually it tasted soil, which surely made my tongue pleased. However, I like rather the clear taste I ate on the Vancouver Island.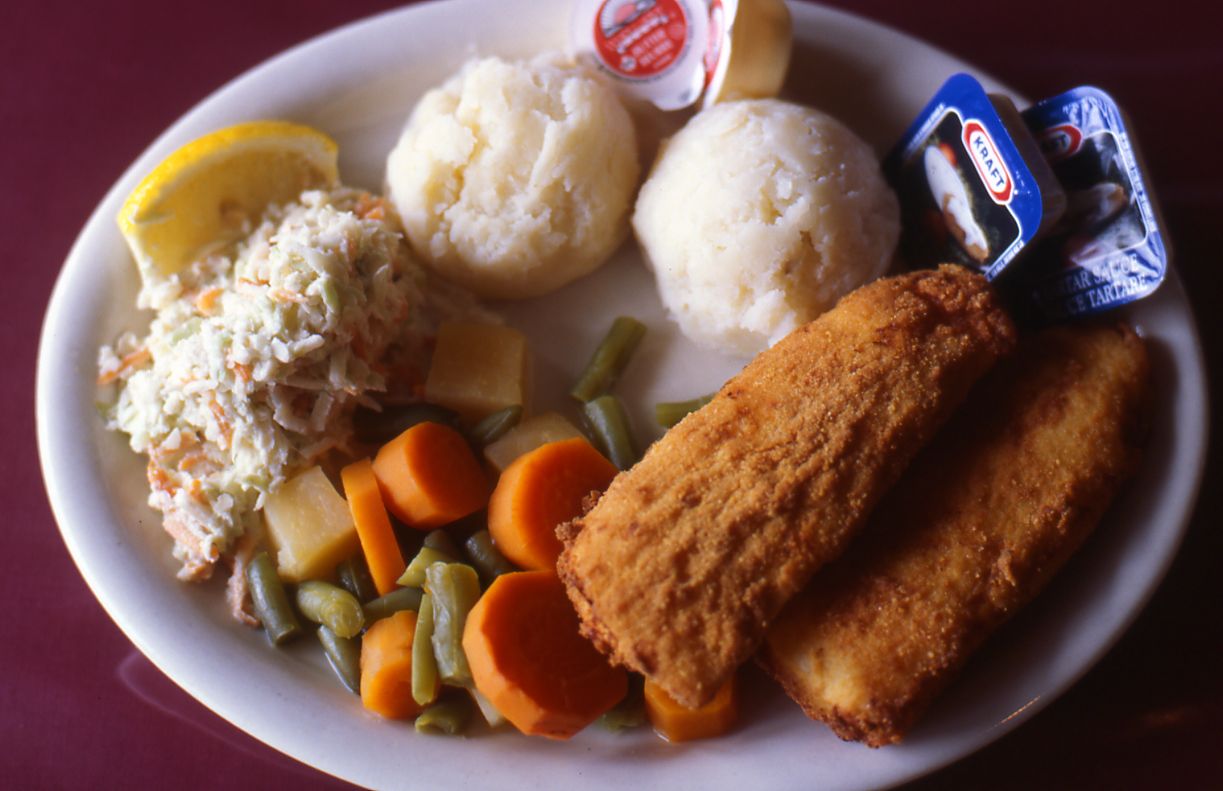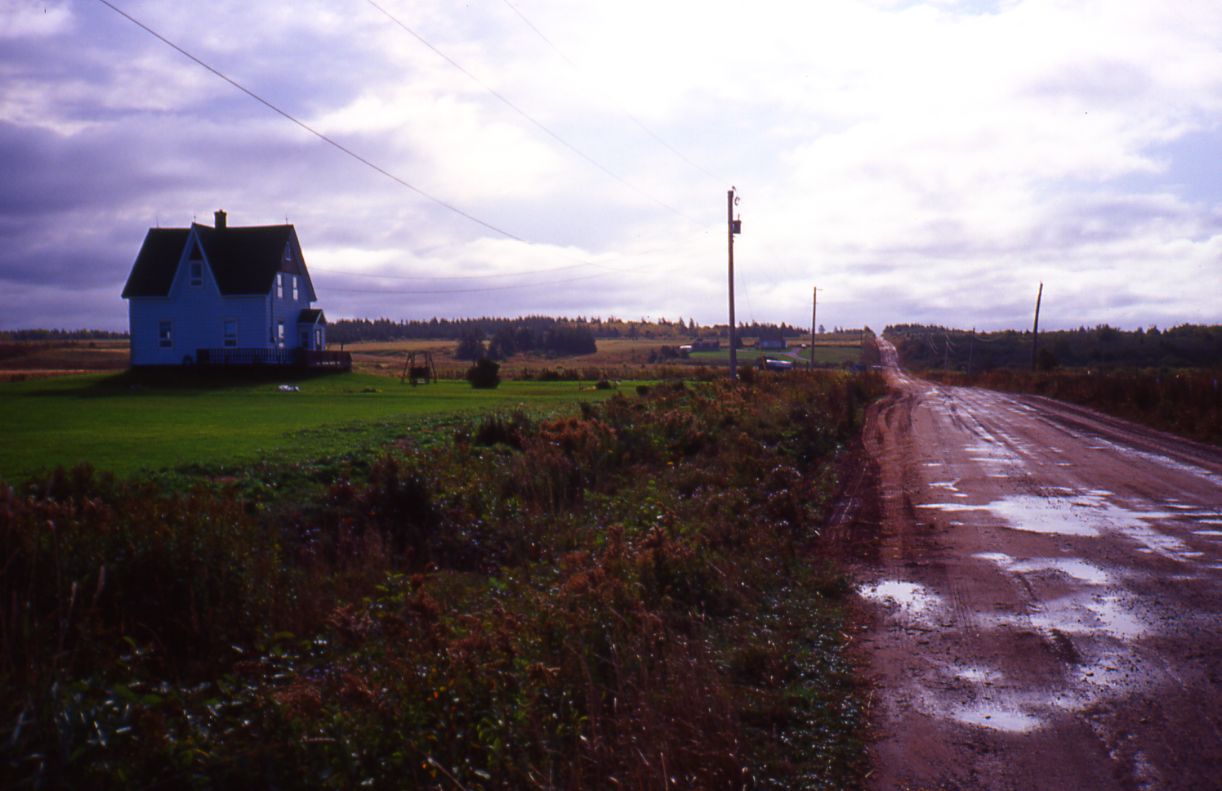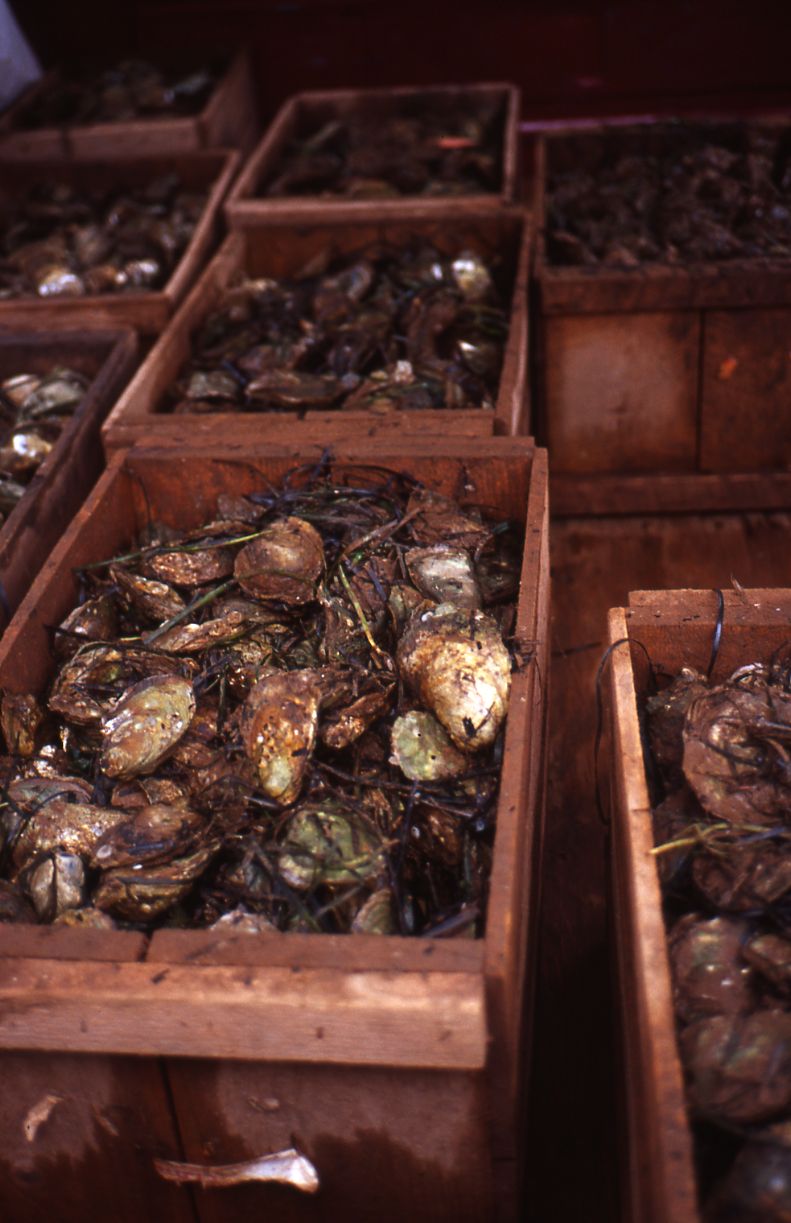 I first knew that Charlottetown was the place the Federation system of Canada was born. Having had the proper background of Canada, however, the personnel of the large visitor information centre were far from international; the ladies didn't show interests to listen to me and with twisted faces unwillingly replied to this Oriental's enquiry.
I made a promise to meet another guests of girls for the B&B (hostel) landlord to pick up by an old cathedral after each dinner. In darkness of the city, I confirmed where the church is. A man replied saying it was still opened; it was over 8 pm and church there seemed to be closer to the people. The Korean and Japanese girls never appeared; getting to the B&B by a taxi, the girls were picked up far before the promised time by calling the landlord. This is why I hate young Japanese; they only think of themselves and can't take the others into consideration.
The next morning I got up early to have breakfast and boiled water on the cooking stave; then the old landlord appeared in doubt and took the pot to throw away the water angrily; instead, he used an electric pot which I didn't realise its existence. During this series of action, he uttered no words. I tried to excuse, but he didn't listen to it. After finishing breakfast, I left there hurriedly.