Linda welcomed me at the ferry port of Quadra Island driving me to her kilt shop she also run than the guest house. She was literally a helpful person; not only offering me a gorgeous room with her kitchen for hostels' price, but introducing me to an Indian band office when appeared I wanted to take pictures of real Indians' life.
Her house including the hostel cottages stood just aside of a clear cove and deserved to be described as an ultimate hideaway. Just down was a rubble shore scattered big Oysters around; piece by piece was quite huge nourishing. I picked one up and with difficulty to open ate in raw with nothing added. Wow, it was so nice, so sweet with flavour! The transparent feeling of the taste was far beyond fresh ones bought in Japan. I might say it was the best Oyster I had ever had.
Her husband was away on the sea for his profession, fishing, and supposed to be back in a few days. As for Linda, she departed regardless of his absence for travel leaving her daughter and me. Since no one related with aboriginal activities was available at the Indian band, We Wai Kai Nation, to and from where Linda gave me a ride, I began to walk as far as possible to examine the island. Although she recommended me to use a sea kayak, I wanted to walk with the equipments of photo-shooting.
Quadra Island was quite a huge island rather than expected from a map. Actually, only going and coming the tip of the sandbank seen from my window made me completely exhausted. Only seemingly retired people's houses were seen along the road with few people.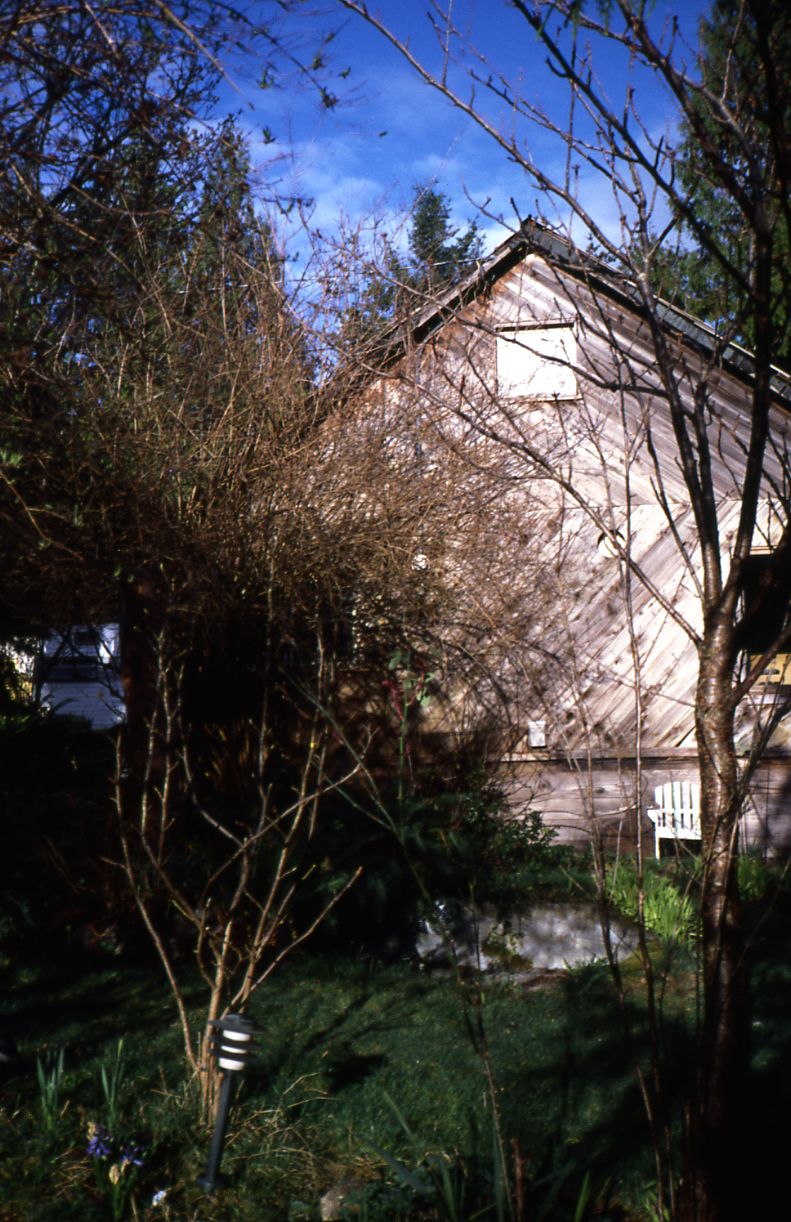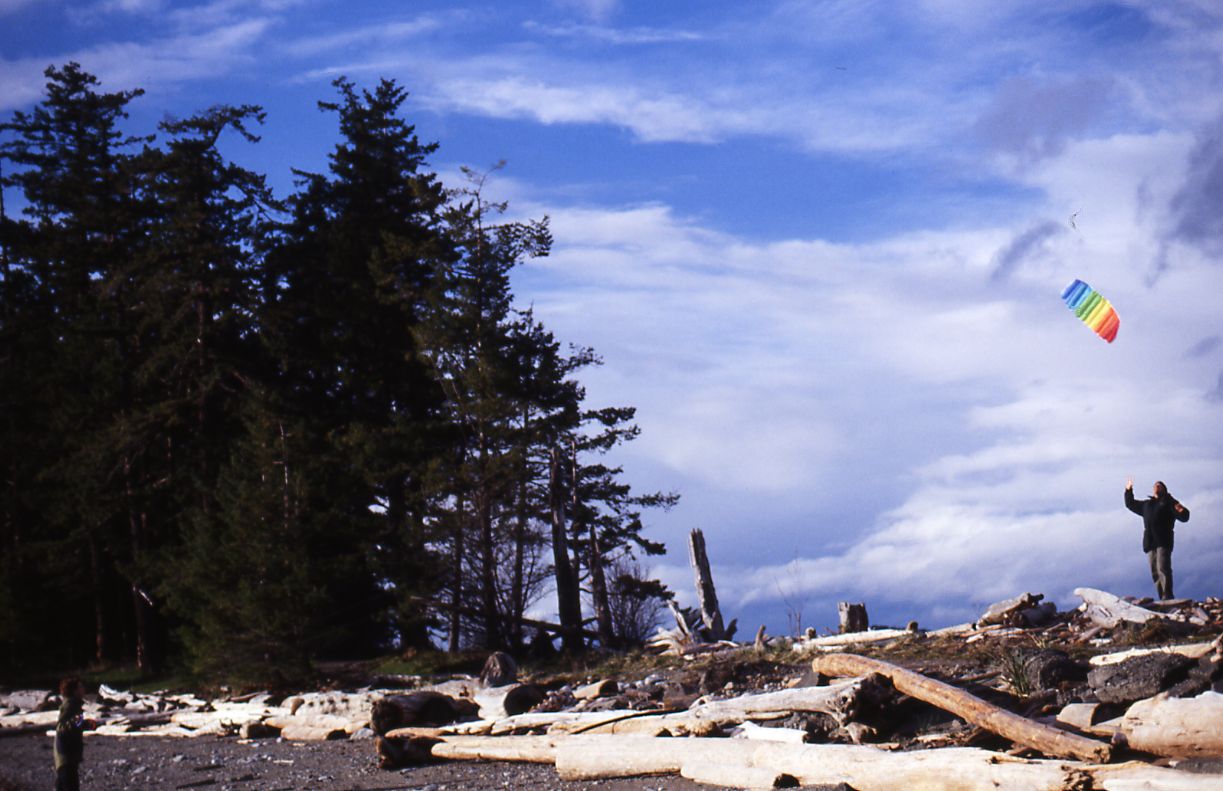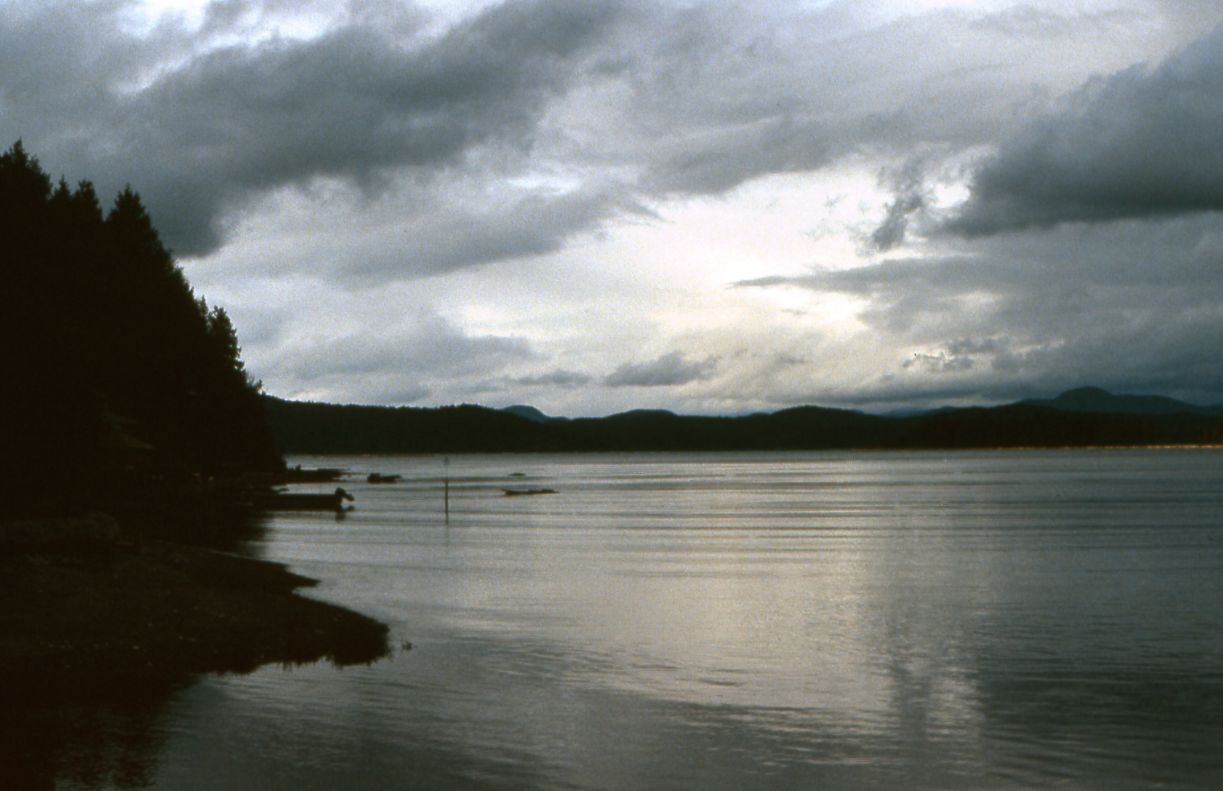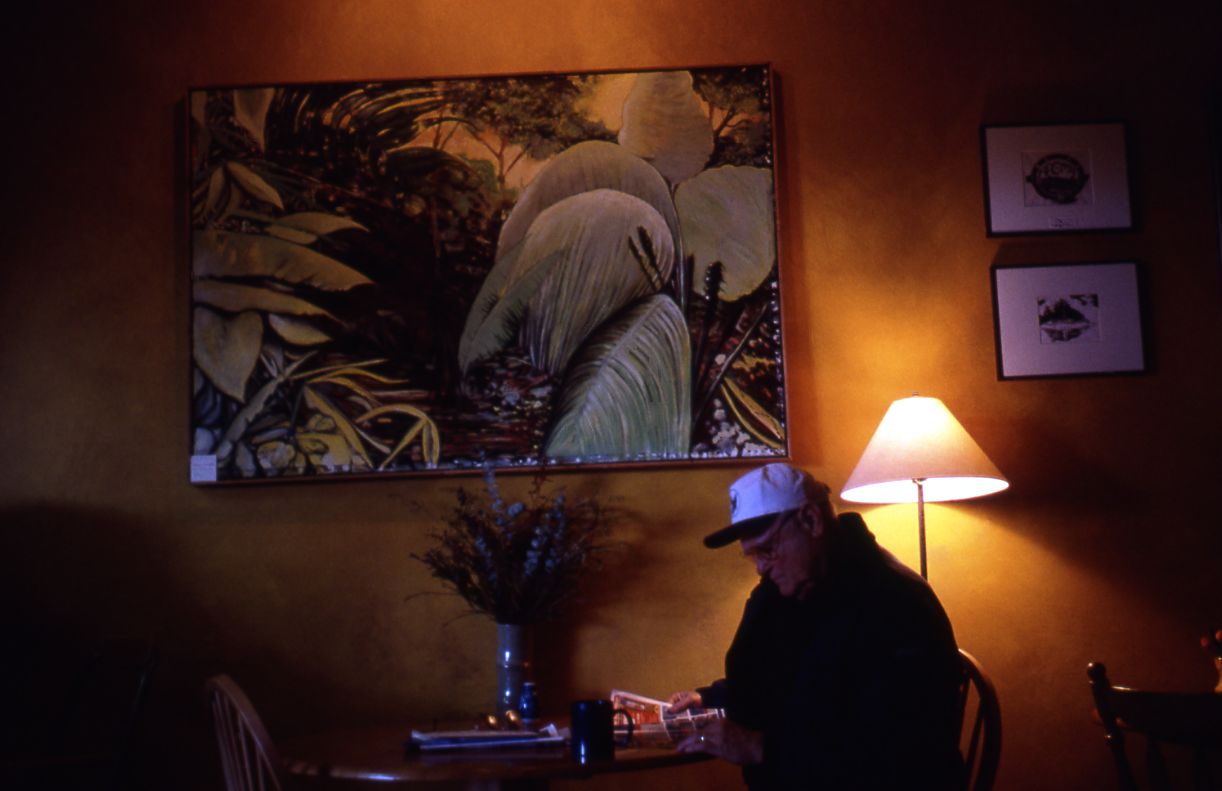 Meanwhile, Linda's husband was back and offered me frozen prawns he caught in the outer sea. Having mentioned the shrimp I ate at the BeeHive, he said they used to be caught in this sea but not now. That was why he voyaged as far as the ferry route to Prince Rupert to catch his preys. He also said there were no good fishing points around the cove, which was the other side from Campbell River. I couldn't understand such a clear sea didn't produce any commercially valuable fish, but he didn't give me that explanation. Ecosystem might be just changing.
Surprisingly, soon he left for voyage again and the daughter and I were left again. She was in puberty and avoided me at first, however, when realised I shouldn't be a dangerous man she began to behave naturally without minding me. The second evening, I baked prawns on a frying pan and she said adding garlic be better. Offered just for trying her sitting in front of a computer in darkness, she muttered, "This one is good," behind me. Surely, the huge prawns were another good ones in spite of frozen status. The next morning, I found a finished dish with many shells on, which she served herself in the same way I cooked.
The weather was unstable like in the mountains and I began to realise such was the characteristics of climate in Canada. Although it was raining lightly in the morning, I decided to rent a bike at a nearby shop. However, it was closed and they were not available on the phone they provided. While waiting for someone appearing, I guessed they should do business only in summer when a lot of tourists come.
Finally, when I called on an inter-phone in another facility down the slope to the waterfront, a White guy appeared bringing a big coffee mug with him. Asking for renting a bike, since the one I chose had little air he pumped the tyres up at a further waterfront building. When he finished, he signed me with gesture to come to his place. I thought he was rude. Without approaching him made him to come back upward to me. And then, I started pedaling the bicycle with difficulty for the steep slope to the road.
Someone had said there was a canning factory run by Japanese northwards, and I wanted to observe but so far that I turned my direction to southwards to visit the Cape Mudge Indian Band again. Pedaling up several slopes with a lot of sweat, and although I passed easily a horse riding lady at a down-slope she passed me at an up-slope and never to be seen. On the way at a dock, a wild-looked man was trying to sell a used yacht to seemingly a retired couple. Someone also said at a different time that the northern limit of settling in for retired people came from Saltspring Island to this Quadra Island.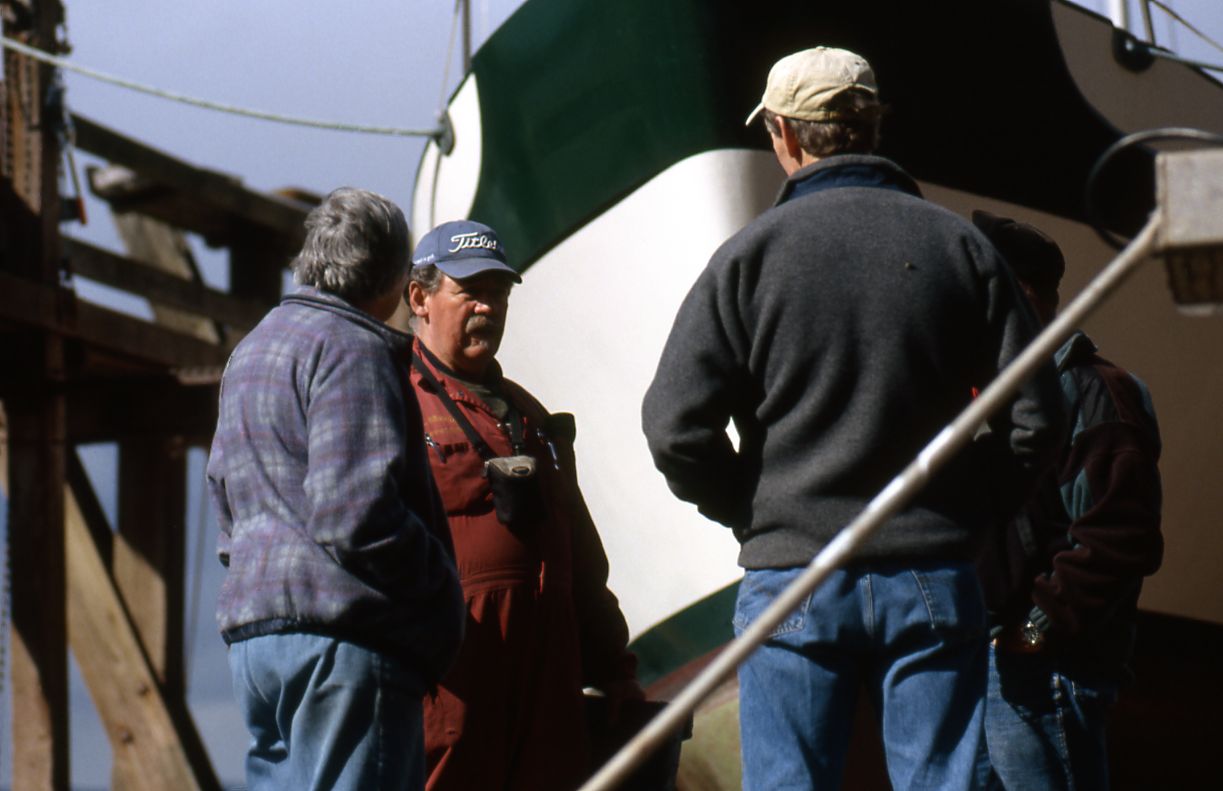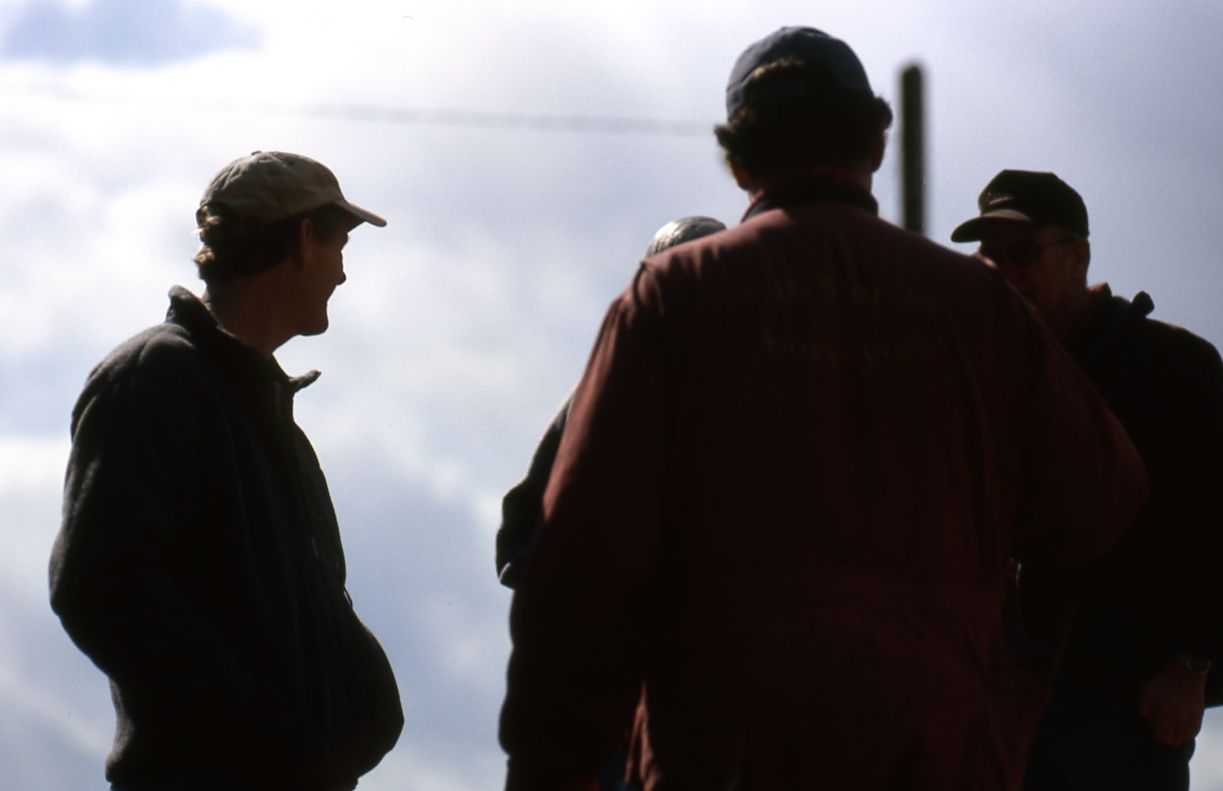 I expected the Indian fishermen to return from their voyage, because Brian, an administrator of the band office, suggested me so. However, they didn't yet. Dear me, again it ended as a wasted effort. When I felt like the return trip was endless for my fatigue, suddenly a decrepit American coupe slowed down beside me and a couple of guys called to me, "Hey, are you the Japanese taking pictures of the Indian band?" "Sure, but why?" "We heard that from the band office, and can help you with. We can show you our culture and good things." Unbelievable as it was, they ran after me to do me a favour voluntarily.
"Come get on this car, and I'll bring you to our place," a guy smiled. Seeing their faces, seemingly I could trust them, "But I have this bike, I can't leave it here on the road!" "No problem, I can load on my car," saying opened the trunk the driver forcefully packed my bicycle; I was afraid it for it was rental one. The elder guy self-introduced that he was an artist and preserving their culture. That was Dwayne Limeon.
Entering his studio, there were a lot of half made and completed wood sculptures. The backward was another room where another craft tools were arranged; watching around there were pinups of busty blond girls on the wall beside. "What's the tools for?" "These are for engraving and making rings," he showed me the examples that were completed. Those ones reminded me of the stall sales by hippies in Japan.
His sculptures were far better than I was shown on the Flores Island. I strongly felt something Indian with his works. Against my will of taking pictures of him working, he insisted on being taken his works, particularly odd-looked ones. I couldn't think it was good pictures, but after developing films I found he was right in that his works are firmly asserting their existence among pictures I took. His soul won mine.
"When do you do your work?" "Anytime, every time. I am still single, so don't have any fixed times; I sometimes work in daytime and sometimes at night." "What kind of route for selling your works do you have? I can contribute for to sell more greatly because I'm in proficient in that area." He didn't make it clear, though he said with confidence, "I have my customer all over the world. I don't have to open up a new market."
Stepping backward, I found his nostalgic American coupe, more gorgeous than his company's, in a garage along with an audio set with JBL speakers. Next to his studio was a gathering space arranged for party but very wild pub. "In summer," he said, "we get together without reason and have sprees with drug." That natural kind of pub (but maybe he doesn't earn money for it) seemed also his or their proud. I merely envied them. On his business card that he gave me were merely the name, Dwayne Limeon Studios, an Indian print mark, and tel number, to which he added another number by hand somewhat.