Approached Kamloops downing south, the woods suddenly changed shrubs in landscape from a Greyhound and the scenery was completely covered with dried rough skins of naked hills. At first I thought they cut all of the cedar trees for timber, but later it appeared due to the climate and soil, especially extremely hot weather in summer that is common in valley, this area didn't produce any trees in nature.
The bus departed Prince George at 8:45 am and arrived at Kamloops around 5:00 pm, and I took a taxi to a hostel at the heart of Kamloops. The driver was from the Middle East. I thought the climate similar to their home might attract them. The car he used was better than the one in Prince Rupert, still I felt something primitive with its ride. Kamloops seemed a bit like Downtown Vancouver with a lot of down-to-earth restaurants and pubs, but a spaghetti I ate at a middle class restaurant tasted awful with rough service.
As a matter of fact, I had no idea in deciding where to go in this journey. However, the Tourism British Columbia was extremely well organised with decent booklets and information centres even in tiny villages, I was like playing in their hands. Actually, nothing felt wild having certain patterns such as whale watching in coast area for instance. I was thinking such a man-made tours produce nothing impressive because a journey should be unexpected experience, not by artificial arrangements. Furthermore, you know, here is Canada. Anyway, as such way, I made up my mind my next destination to Golden for observing the life near Rocky Mountains.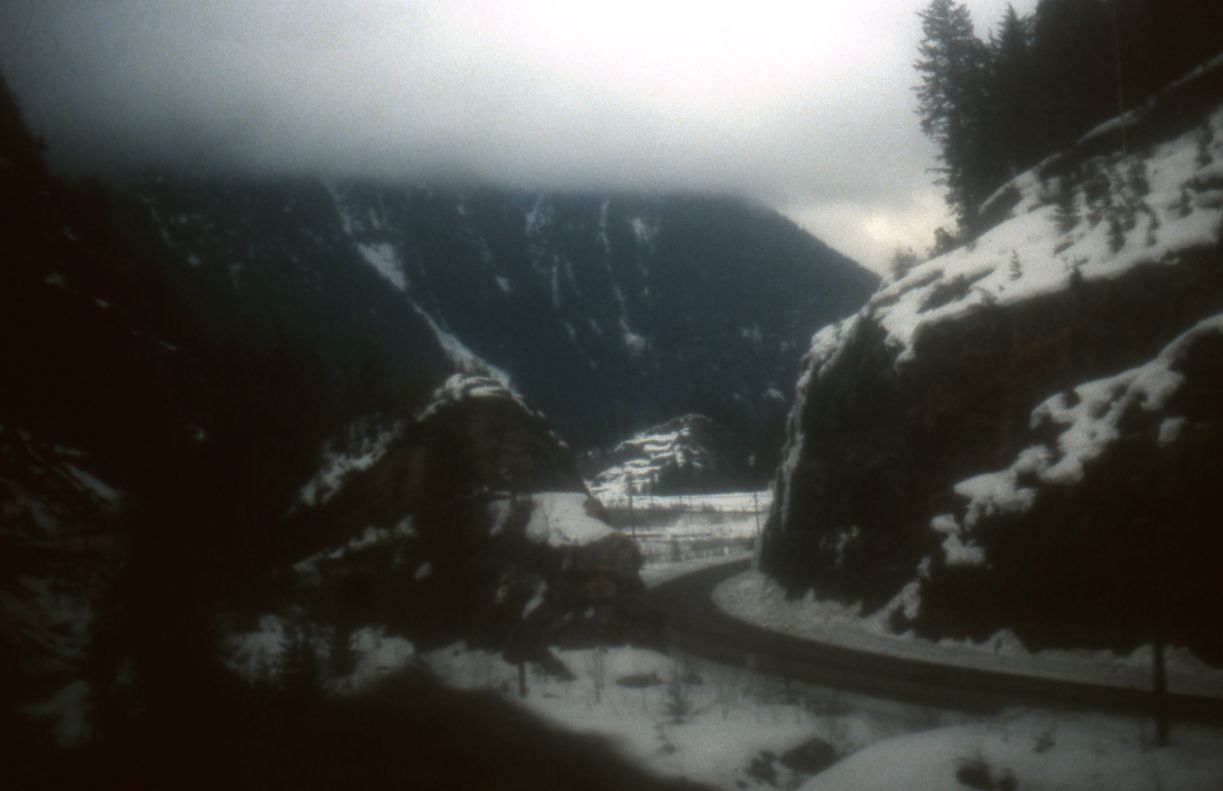 There was a hostel where I waited for the arrival of the owner, though he seemed never to appear. Meanwhile, a group of drunk young people returned. One boy of them said came to Kicking Horse for snowboarding from Calgary over Rocky. He was a student of a graphic design institute and showed me his excellent design and photos taken with a digital camera. The photos were quite different from the ones taken with analog cameras; watching at the LCD of his Powerbook I thought I can't take this kinds of pictures. He is definitely to be called a digital age; shown my CONTAX T2 he said, "OOld!" As I realised his English was a little different and easy to understand for me, he said his parents were from Germany and he was brought up in Britain.
Without the permission of the owner, I got into one of the beds. However, next to next the VIA train passed by just next place to our hostel and with horrible big vibration like earthquakes I couldn't get a wink of sleep until dawn, while young guys seemed to sleep well. Pounding on the door to upstairs, a man stripped to the waist was getting up scrubbing his eyes. When I said I want to leave instantly because I couldn't put up with the trains, the boy said I was OK with sad look on his face to me. "The last night was out-of-ordinary," the man excused.
Anyway, I had to search for alternative accommodation since the departure was the day after. With my heavy baggage I crossed the railway to the town. A Caucasian lady was sweeping in front of a pub, and I asked, "Excuse me, do you have any accommodation facilities?" She replied yes, but it seemed like full for a band who stayed and played at the pub. The rate was quite understandable, so I asked the lady to confirm if really there was no vacancy. I imagined vaguely the band would be better than the earthquakes.
Until she got an answer from another, I strolled around the small town. When I ordered a cup of coffee at a cafe, a White guy spoke to me, "Are you Japanese?" Despite I was before him in the line, the waitress somewhat served him first.
He, Stanley Tim, used to work in Japan for his business, a house builder, and wanted to do the business again; according to him, he was declined by his client because his double business for another's was to be known. In Canada he had an office in Vancouver, though recently moved to Golden because he got another business and bored with urban life.
He was constructing lodges in one of the blocks of Kicking Horse Resort. The ski resort was in a midst of boom; since Banff nearby has been prohibited any developments including using such as snowmobiles for it is a national park, world's funds, especially Swiss's according to Stanley, rushed to invest to Kicking Resort. As they ignored the community life of downtown Golden to pursue their own rights, a conflict between the rich up in the resort and the residents in town occurred. I heard that story was to a film and got a prize in Canada.
He was funny in that criticising the rich he is on the other hand helping them with their business. Inviting me to see his construction site, he also cheered that melting snow in the rivers must attract a lot of fishermen to start the season; however, I never found figures of fishermen during a long walk along the rivers.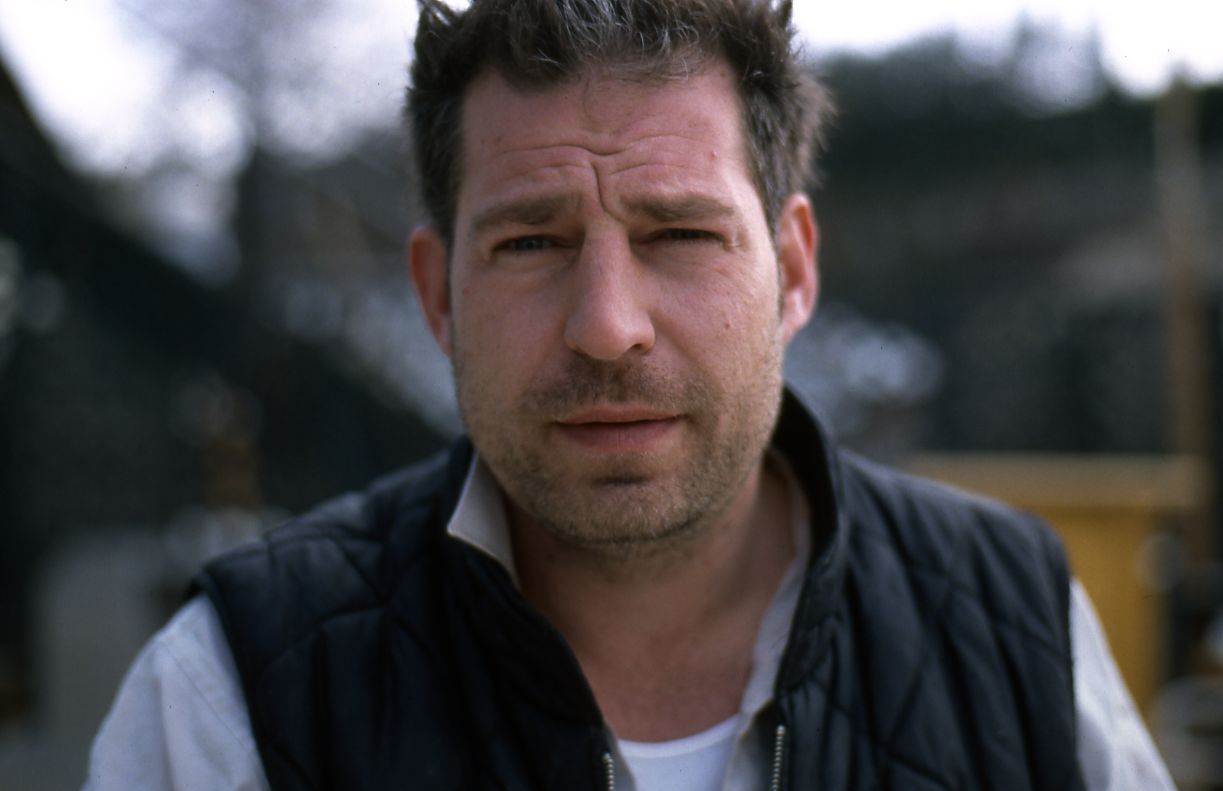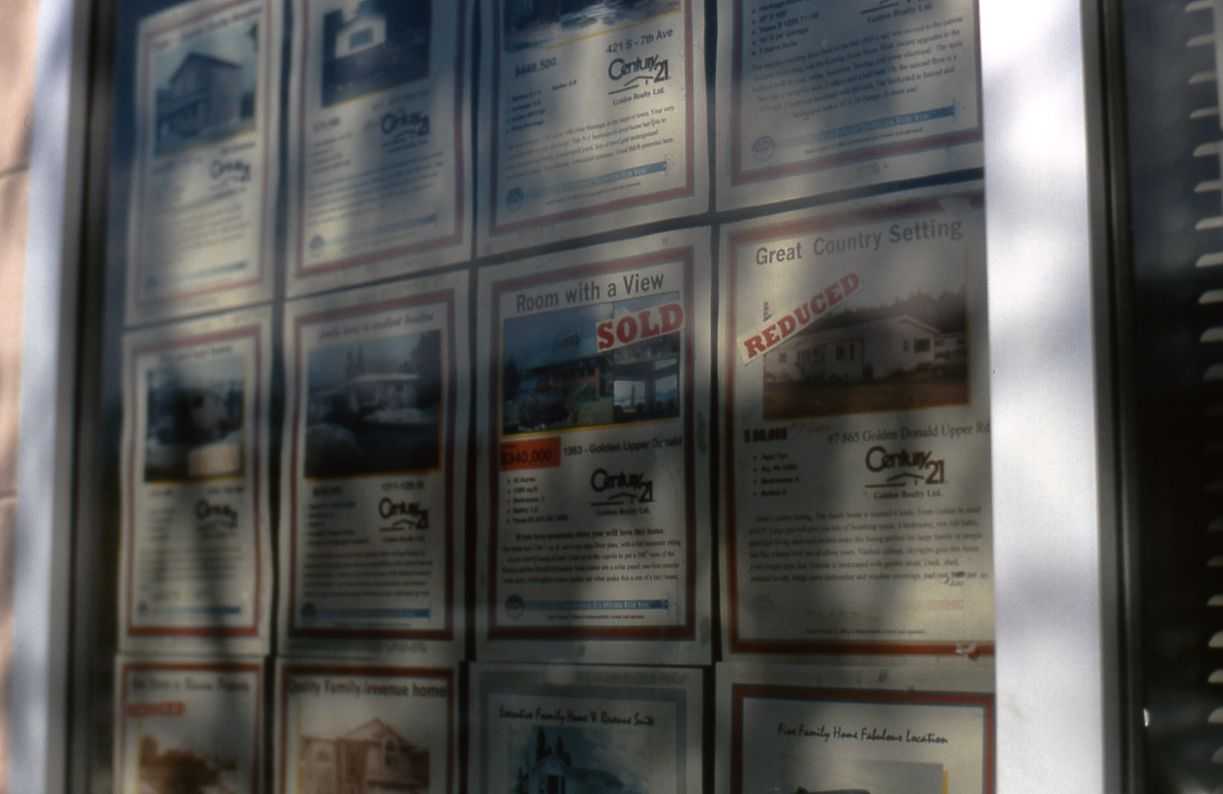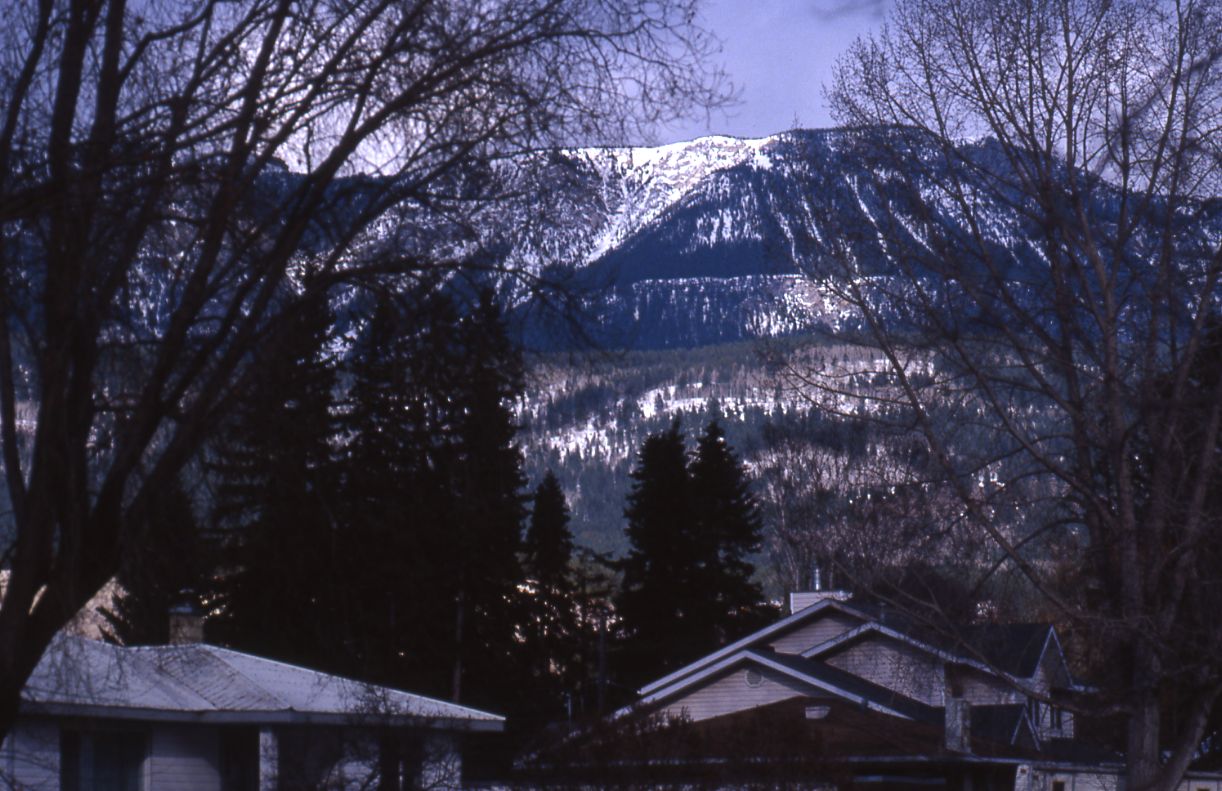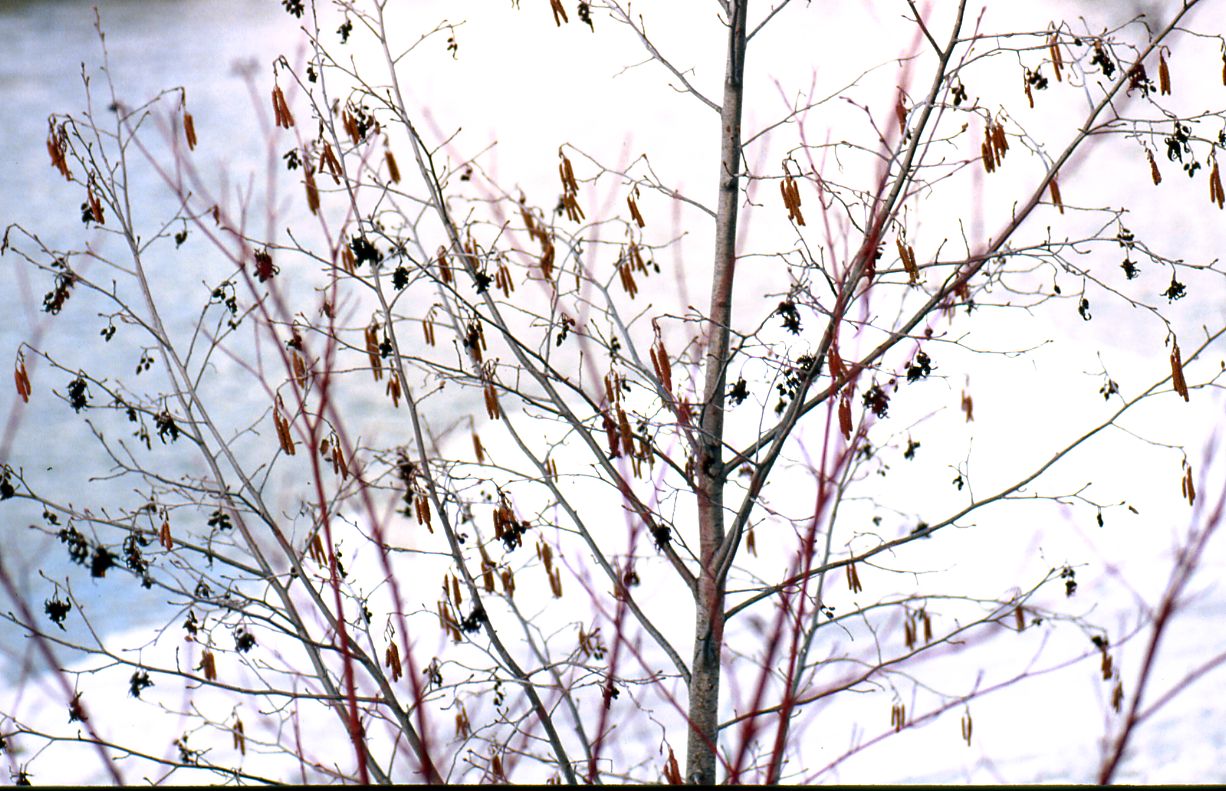 I visited the visitor information centre like in many other places. I asked, "What is the tiny light to be seen in the mountainside I saw last night?" "It maybe skiers with lights. Was it moving down?" "No, it was still." "Then, maybe the restaurant of Kicking Resort; it is the highest restaurant in Canada." "Do you mean it's the most expensive or the highest located?" "Both!"
When I ate lunch at the only Chinese restaurant, known I am Japanese the Chinese owner and chef interestingly accosted me. "How was the dishes?" "Very good!" Actually, it was an authentic Chinese fried rice unlike the one I ate at Barns Lake. Even though his and his wife's English was not so great, with their good dishes as well as good characters with warm smiles many Caucasian residents were gathering there and greeting with them. I thought this is a good town. The downtown residential area seemed also developing with new immigrants like those from India.