Until Halifax along the coast was very scenic. However, like Canso every fisher port was lonely; only crab and that sorts were to be caught. Later I knew until New Brunswick the situation was just the same to be sad. The only fisherman I saw on the way was a guy casting from a small bridge of the highway. He, looked like portuguese, said he was aiming at Mackerel, reeling with clumsy hands.
Halifax looked like a dead town; many young people were blocking up between narrow streets under the shadows of old stone-buildings. There were few Japanese restaurants in town, but I tried one of them because its chef was Japanese. However, it was the worst taste Sushi ever since and that very very expensive; it was so sour that I thought Chinese Sushi were better. I couldn't believe such a fake business as high-end restaurant were going on openly by Japanese! That was because there were few competitor then and there in Halifax, but the fact should also mean that was Canada.
There was a marking of Acadian Reagion at the tip of Dartnouth next to Halifax on the map. Visiting there, I asked information on Acadians at an A&W. A man over the counter said abruptly, "We expelled them out of this area." They didn't know their present community around there at all. Then I finally found a small Acadian community in the east bound. Almost all of the houses proudly hoisted the Acadian flags; if you have french blood no matter how, you have a right to claim you are an Acadian.
Along the road were a lot of signs of 'Antiques for sale," among them was a house surrounded by a massive yellow flowers, where I entered. An old gentleman who smelled soil came to me. He has a different atmosphere from British. Somewhat closing one of eyes, he gave me an explanation of their life. Actually his English was not so great, but he said people there usually speak English or French or German in daily life; it depends on the family. He said the flowers there were multiplied greatly from the ones his daughter planted. When I asked for the name of the place, he courteously put down that Raymond Wolfe, Grand Dessert, N.S.. I became to want to know more about Acadians.
I went down the coast. On a short ferry crossing a river, a local man said this river used to be a Salmon river but any more because of the pollution. Nevertheless it looked clear reflecting the beginnings of yellow and red leaves; autumn has just came. I remembered that Loretta, a B&B lady, said Newfoundland has almost no red leaves in autumn.
The houses along the coast line were simple and old; with them people here and there seemed to be living frugally. At West Berlin, I asked a resident why there are place names related with Germany around there. He opened up hands with his one of eyes closed. The houses were all old but the owners seemed to be changed often.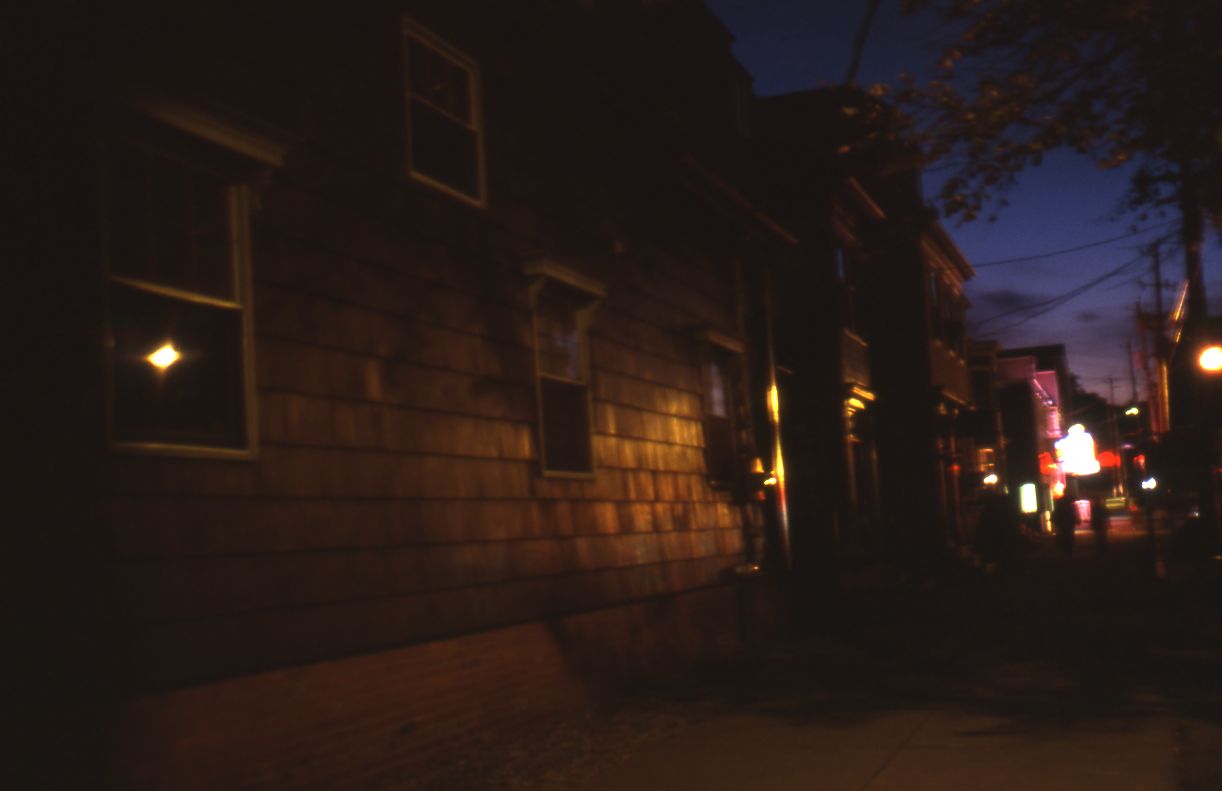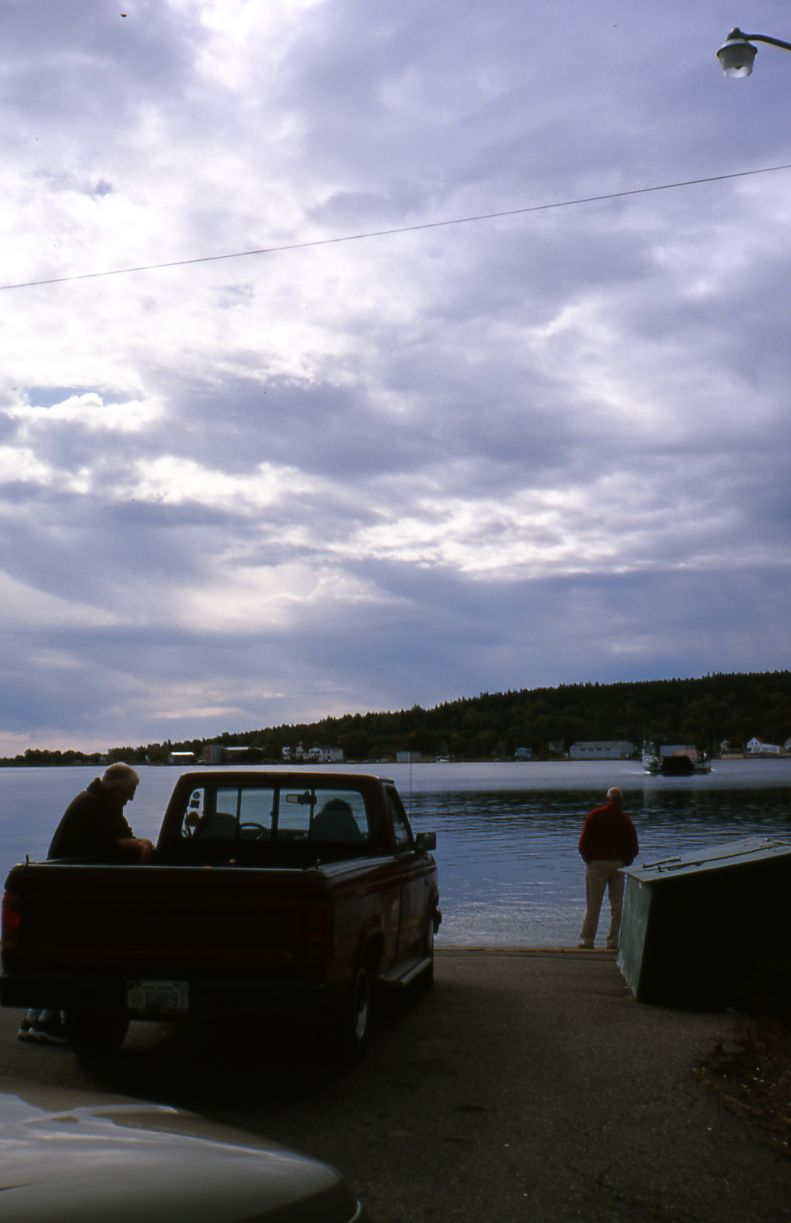 I got on board the final ferry of the season from Argentia, Newfounfland to North Sydney, Nova Scotia. Overnight ferry with awful vibration was no longer new for me, but I felt Atlantic Ocean is huge.
It was about time I purchased several underwear. Searching for an appropriate shop, I drove round Sydney. The town was old, but many streets were somewhat under construction maybe being renovated. Other than that, the streets and houses looked like the same as the West Coast, but coloured people were not to be seen. Finally I bought underwear at a shopping mall. When I said I travelled across Canada from Vancouver, the cute White girl salesclerk replied with smile and said that pronunciation of West Coast is better than that of them. I didn't understand why, because hers sounded very clear to me.
At a subs place, there displayed Newfoundland's flags. To my asking why, the landlady said she was from Newfoundland. Even later, I saw a lot of the flags not only in Nova Scotia but also in New Brunswick. Newfoundland seems to be in a transit point from Europe; however, I don't understand yet why they show the flags of their previous home.
Soon I noticed among the flags in towns was seemingly a tricolour. Some people even put it on their cars in the position of front licence. Speaking this to the landlord of my B&B, he explained they are Acadians; French descendants who were once expelled from Canada by British people. He described them positively; however, when it came to residential areas, he mentioned that it is natural for an ethnic group to reside together avoiding another groups. Seeing on the map of Nova Scotia, there were a lot of markings of Acadian Region distinctively.
I visited the nearest Acadian Region, Isle Madame, and called on the municipal office. Having been asked the Acadian's history there, an English speaking administrative had no data and no such a facility was there. When I referred to Canso, where is just across the sea and used to be an Acadian community before expelled, and asked why the people didn't return there was because of the bad activities of British there, she didn't give me a clear answer.
Bras d'Or Lakes in Cape Briton is a huge tidal water; it reminded me of Lake Hamana in Japan, where used to be my home ground for sea-fishing. However, sadly enough the water here was polluted to be fish enough. I observed no fisher both from off-shore and boats. Near the centre of Bras d'Or Lakes was Eskasoni, which was one of the largest Mi'kmaq reserves in Nova Scotia. I saw a lot of Indian children as well as halves walking on the streets. As I asked a group of them if they have Metis population also, they all, including halves, replied they are Mi'kmaq.
And then, I visited an interpretation centre at Wagmatcook and a young female director received me. I asked her why the children didn't say they are Metis. Surprisingly enough, she didn't know the word of Metis, and she said the people who reside in the community are all Mi'kmaq. When I asked how come Mi'kmaq could survive unlike Beothuk in Newfoundland, she said she hasn't been taught such histories of them from their ancestors. One thing she could spoke out was that education is most important for them and for her high-education she could get that position recently.
She also introduced me that their culture were at a Celtic festivals. To my reply that Celtic should describes Scottish and Irish culture, she explained cultures in Nova Scotia were called as Celt now. However, the art works were very distinctive. Although she mentioned they are very open to such an extent as always unlock every doors, I watched she was locking her office's door inside the facility when I left. I assume she was losing her identity; she was not an Indian but she was not a Canadian, or she might be a Canadian.
Across a bridge, I came a long way to Canso where used to be an Acadian fisher town. There was no Acadian flag among houses. It was a lonely community; the Cod the British had wanted were already caught up by themselves. Entering a restaurant, she gave me a fish and chips of a kind. They were not discriminative like many of Newfoundlanders to me. I wondered if they were the descendants of the British who had burnt away Acadian homes and had expelled them to Europe and the United States.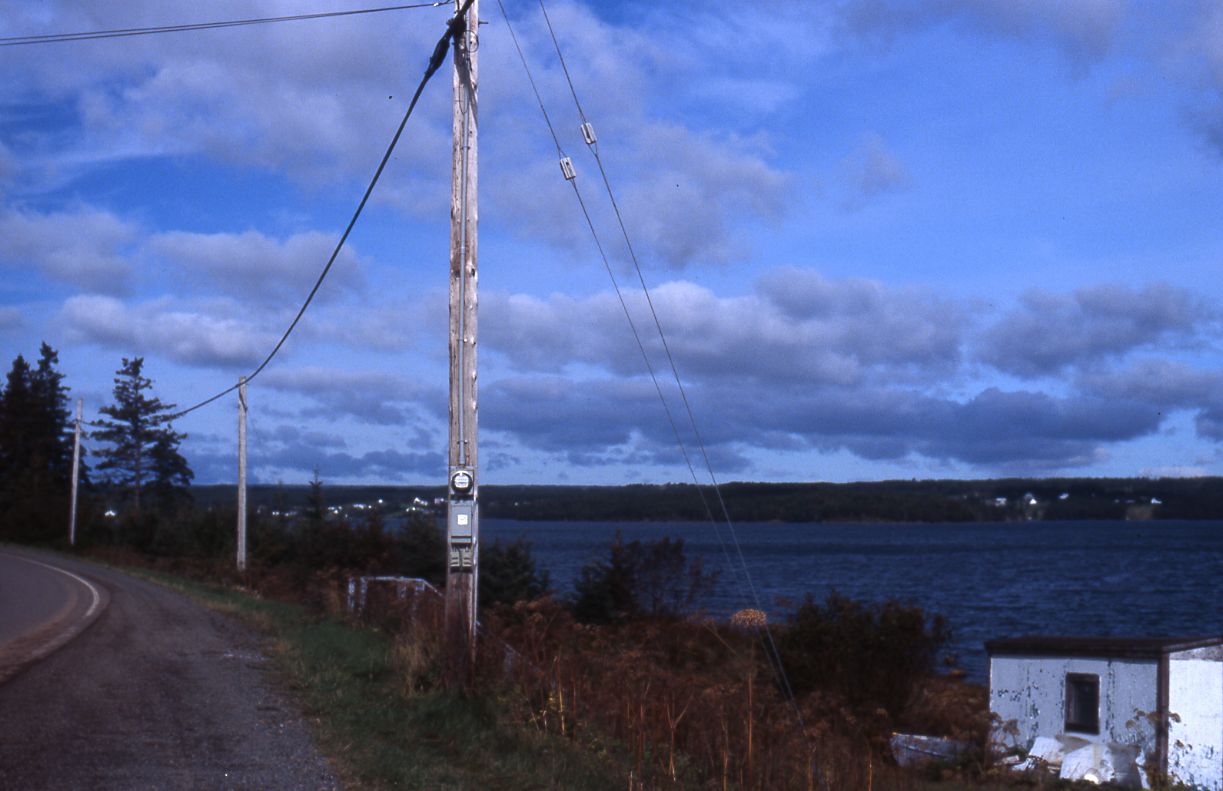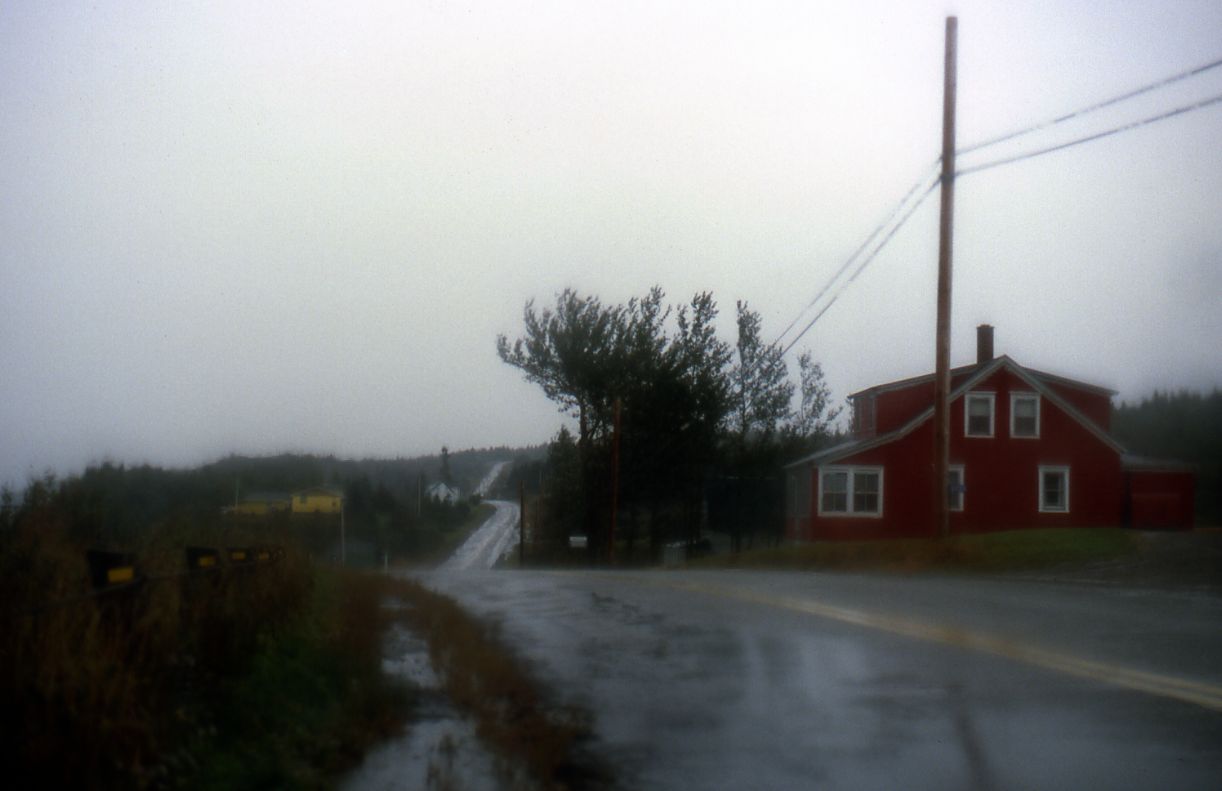 Crossing Newfoundland on the Trans-Canada highway, before I knew it the strange engine noise I had got at Alberta disappeared. However, it began again after refueling at an Esso station. Oh, even Esso can't be trusted in a rural area of Canada? Well, you had better know that if you feel something suspicious of the attitude of a gas station in Canada you should pass it.
What I noticed with Newfoundlander was that even them want to tell others when they saw Carib or what not. I can understand that feeling because I had such an experience. When I drove on a narrow road at night, something like horse appeared in the distance of headlights; it was slowly crossing the road, then stepping break I realised it had antler; when I came just aside, it hurriedly disappeared into the bush. I was still wondering if it was a Moose.
Interestingly, some many people resides in Newfoundland were still hoisting Union Jacks; despite the fact that many of them were the descendants of the people in Ireland and Scotland, both of which were conquered by England.
Perhaps I might have looked at Newfoundlanders from a biased viewpoint. Nevertheless, I felt that they were exclusive to me. When I asked for a direction in a parking lots of a church, the woman' s hands were somehow trembling over her face. At the hostel in downtown St. John's, the manager, who smelled whisky from day time, proudly accounted the originality of Newfoundland for not having Chinese people and Asian; in other words, they are proper descendants from Europe; they were singing joyous songs together at night. When I entered a bar in the downtown, the girls over a counter didn't so much look at me, much less order from me. Later someone said I might have been mistaken as Inuit. If so, did that mean they discriminate them? Having said so, I also think that we should take it into consideration that many young people there were hopeless for good job opportunities; the old industries St. John's used to depend on have gone. This was not only the Newfoundland's problem, though.
What was interesting was that, even though the manager described Newfoundland as a good successor of Europe, when I said to the most popular fish and chips restaurant didn't add tastes that in Vancouver area they use salt and pepper, the lady chef said she will from now on! In any case, it may well be described as distinctive next to Québec in Canada.
However, I had another "distinctive" experience. Though many highways were paved in Newfoundland, except the Trans-Canada Highway were full of chuckholes and rough; therefore, I got a flat-tyre. Having heard this, the landlord of the motel in Avalon asked for help for a neighbour; and then, he kindly fixed it! I had only to wait and see. There were no car-repair shop in countryside, and not only this but also everything they have to do by themselves.
I tried to pay to him, but he declined. In the garage, he showed Cod with a lot of salt; he was a fisherman. As I wanted, he brought a completed one from back. "How much?" "$8." I paid to him $10. He thanked me. They said they were the descendants of Irish. People in Newfoundland are hard to talk to, but once getting accustomed to they should be good guys. As a matter of fact, the plant workers I met at the wharf later were very cheerful with me. There I found enormous amount of huge Cod that were manufactured in the same way as the fisherman's and that were supposed to export to Europe. The sea around Southern Avalon seemed sound still.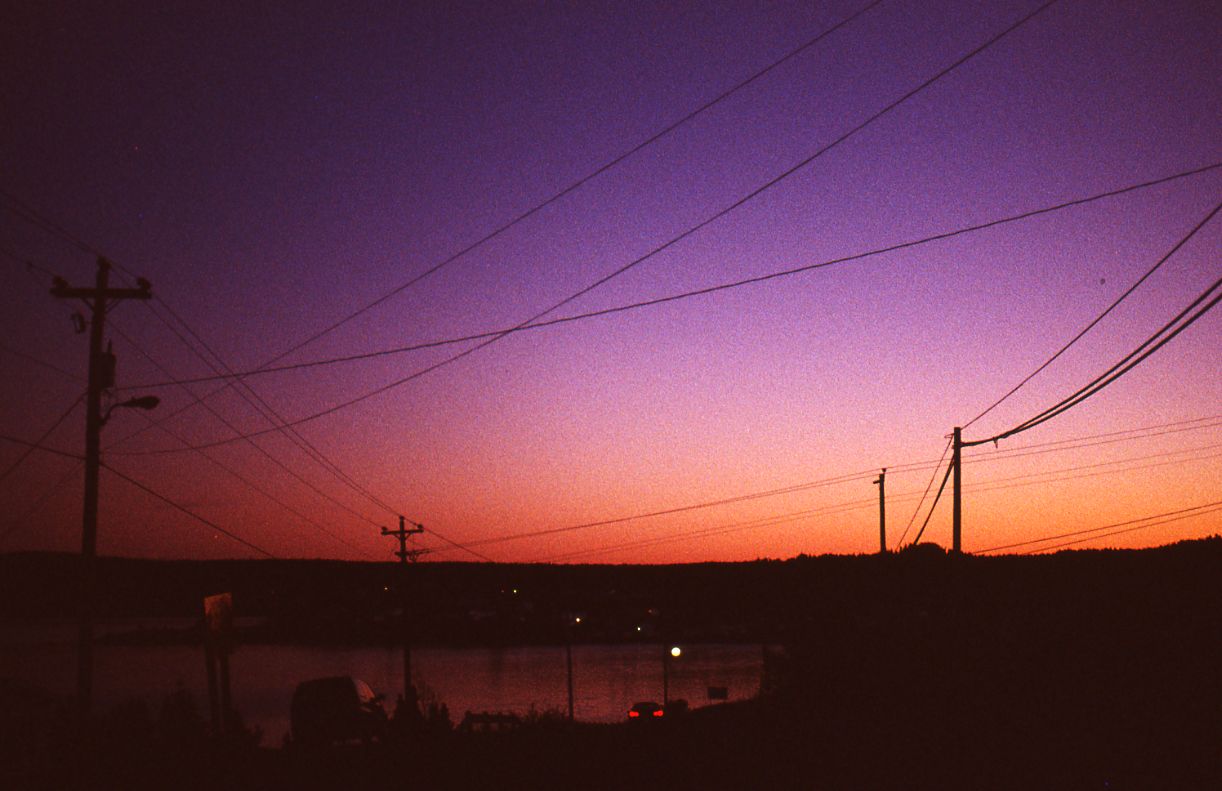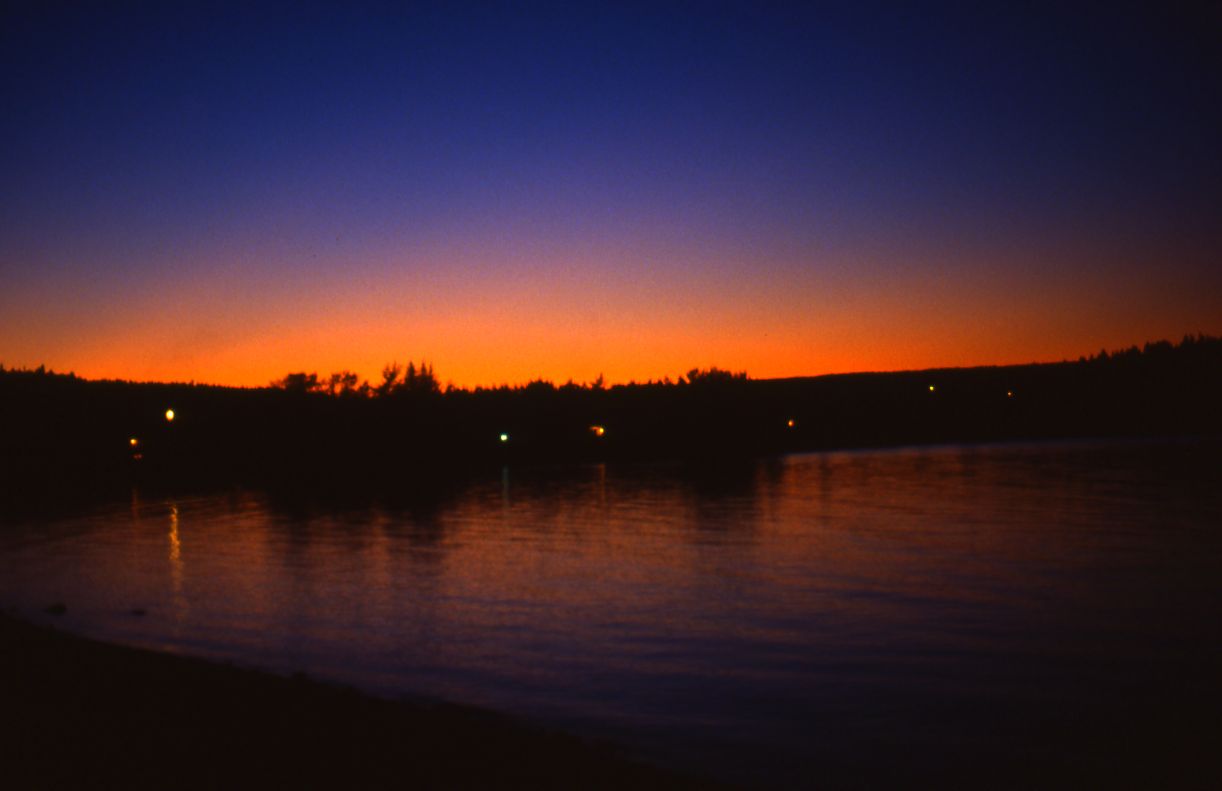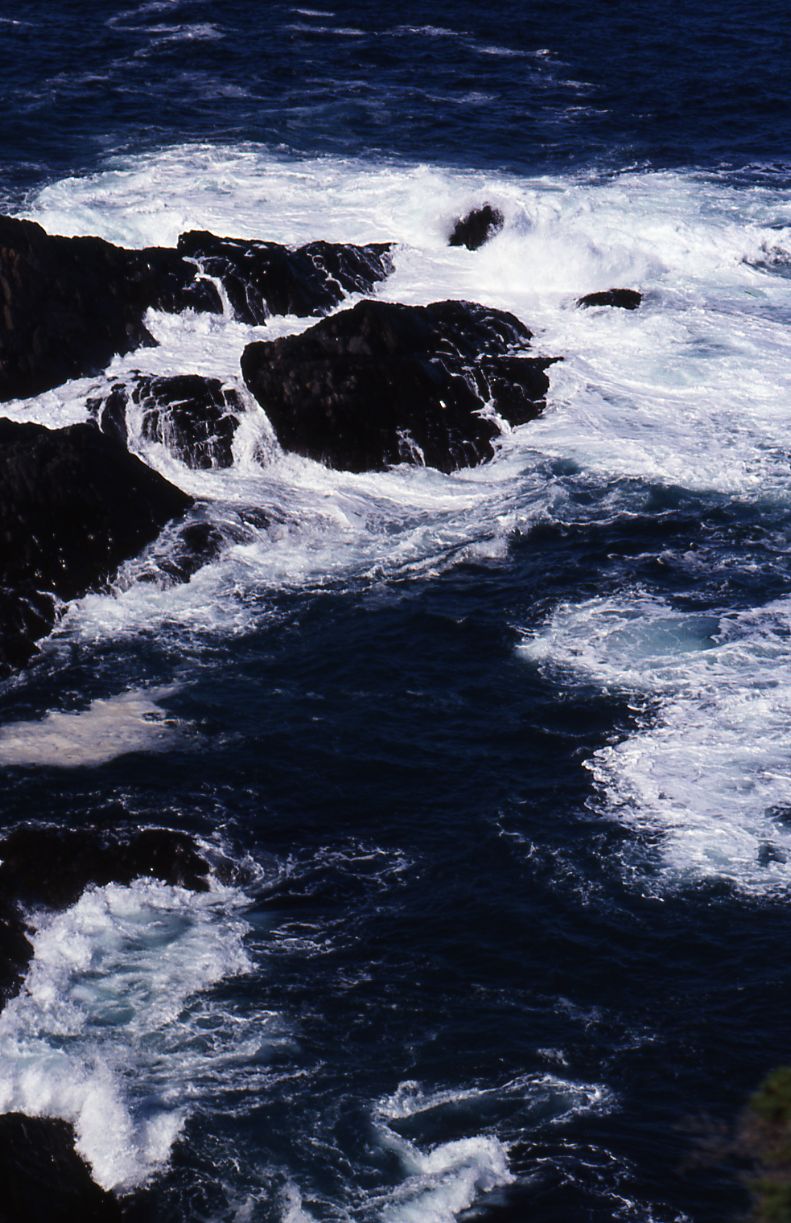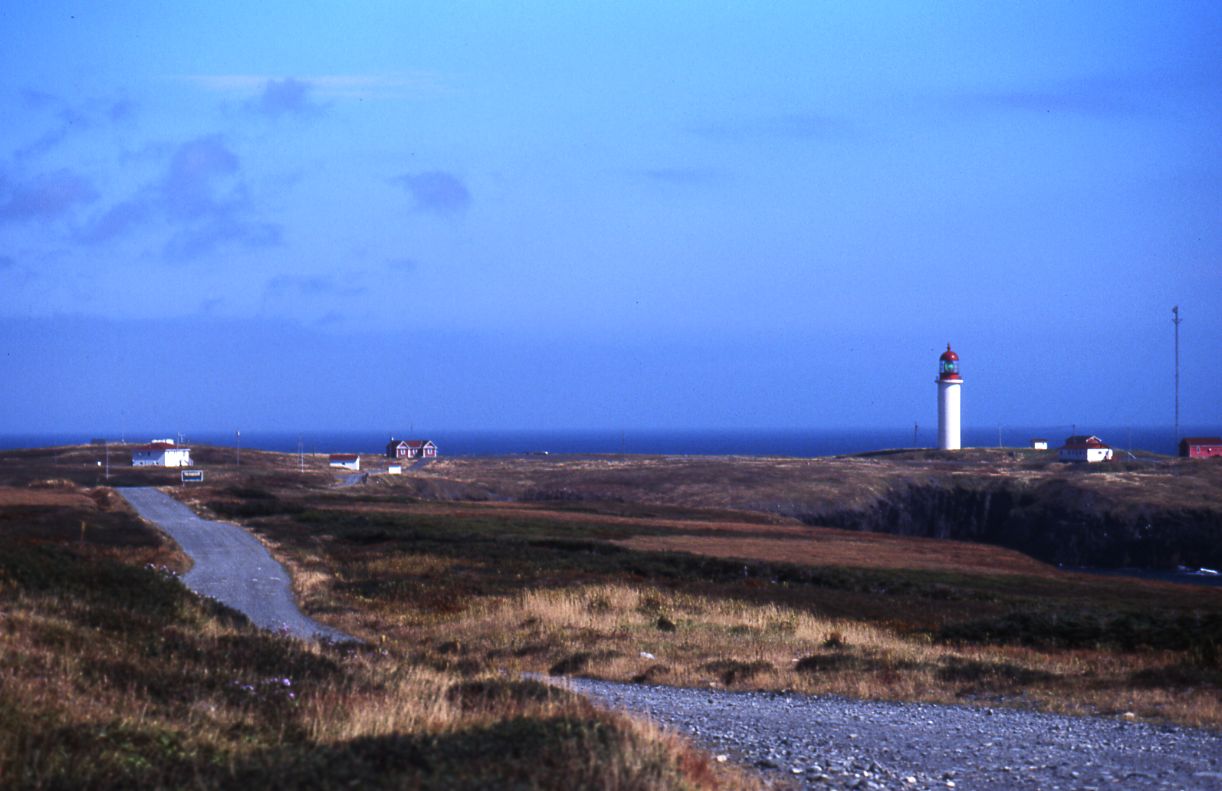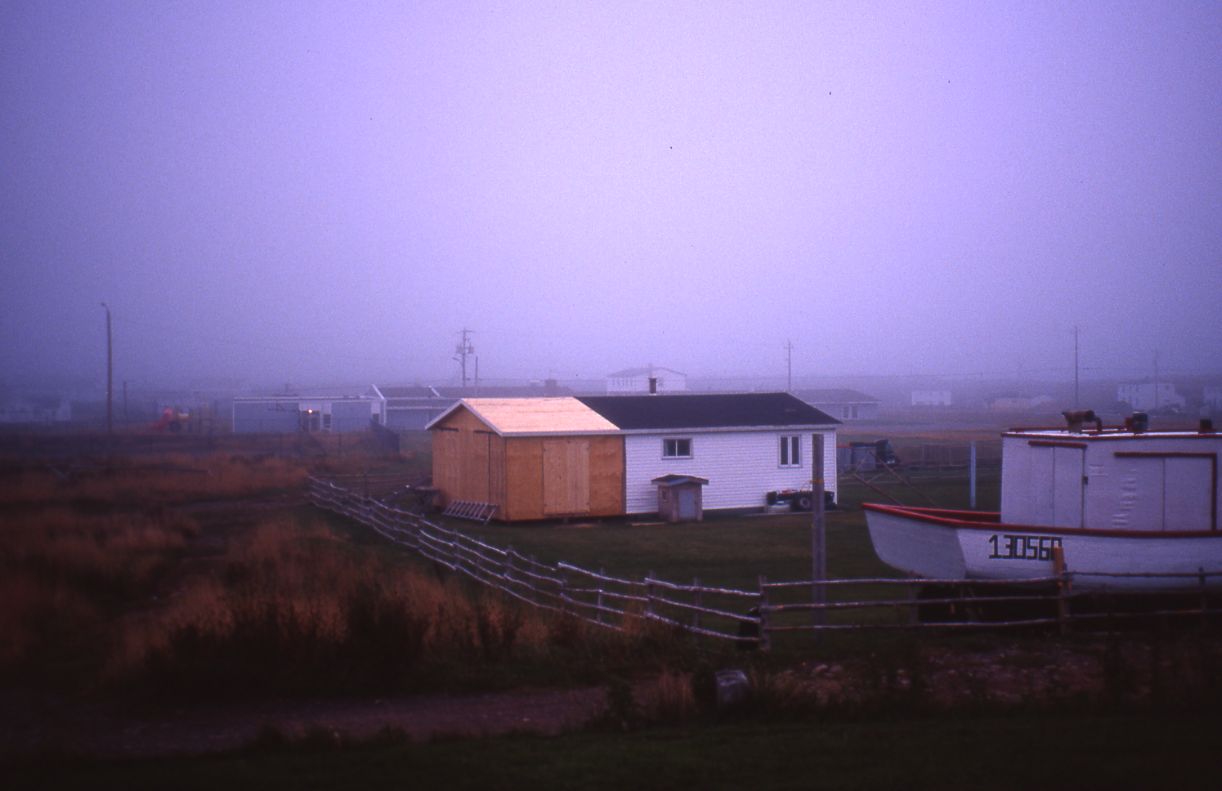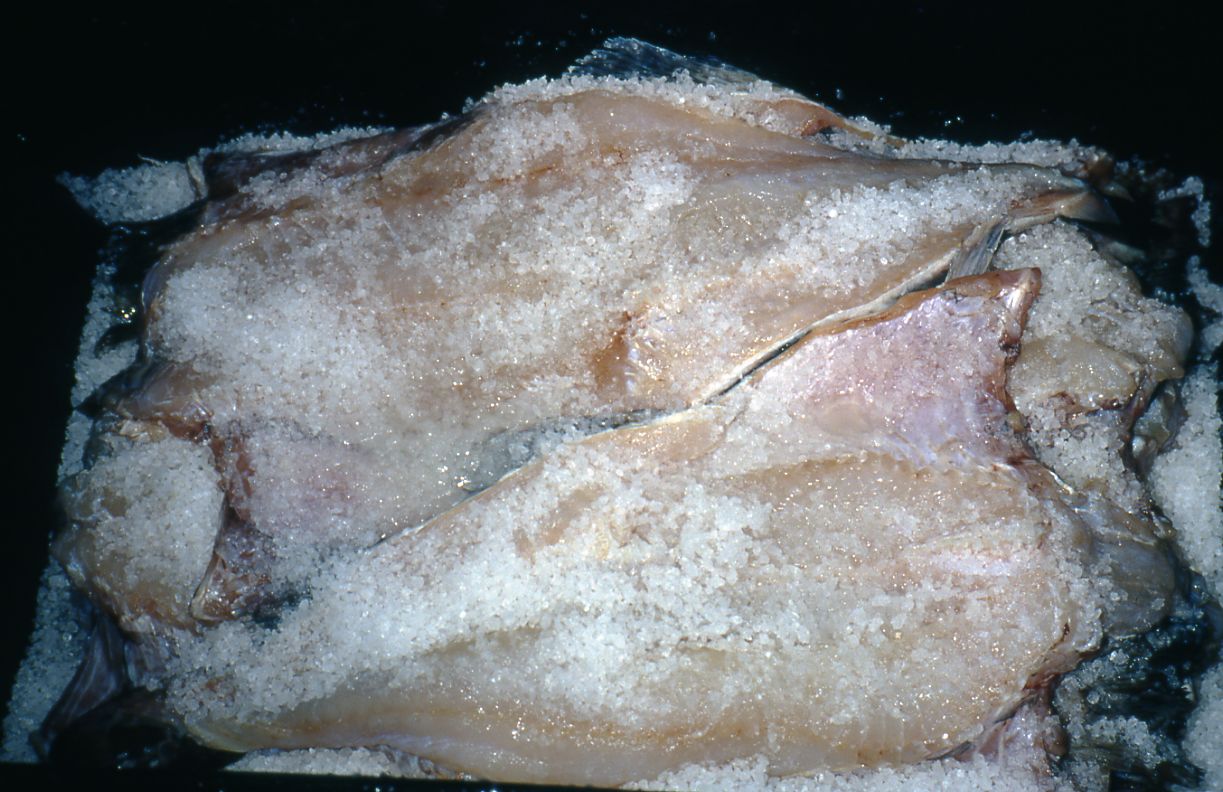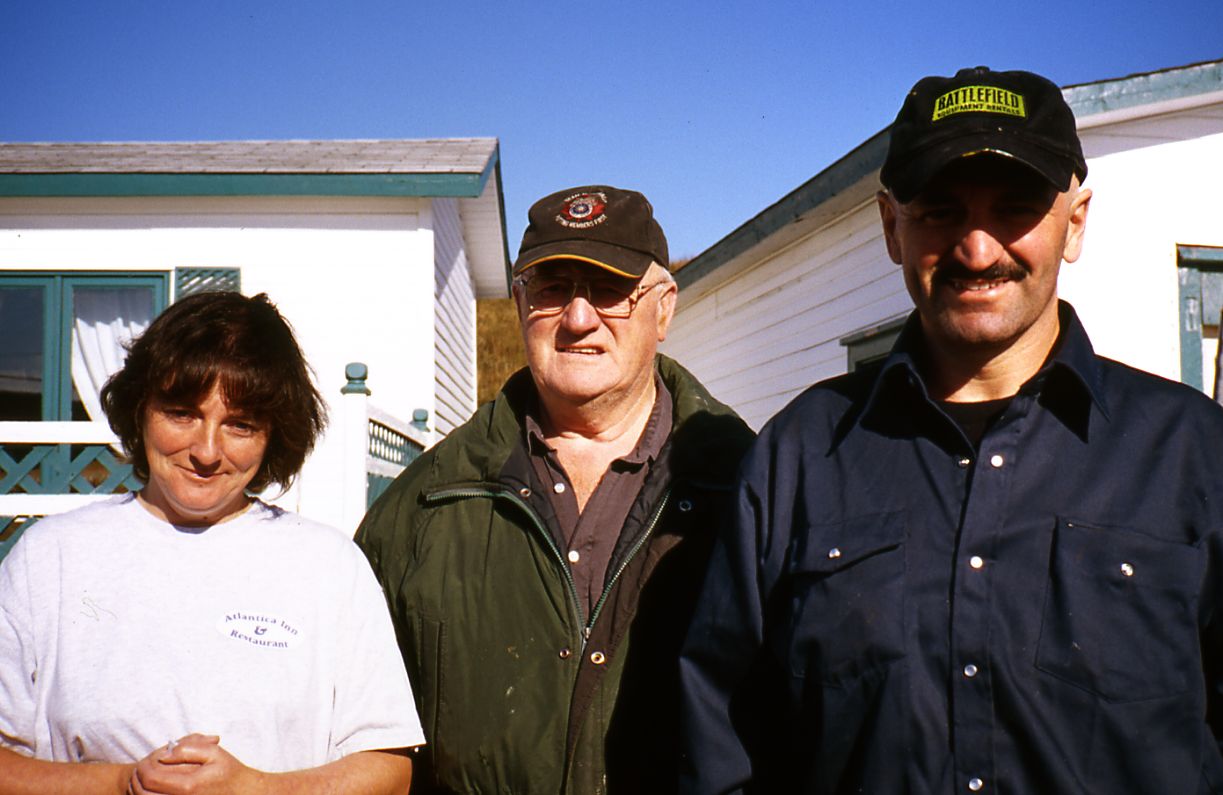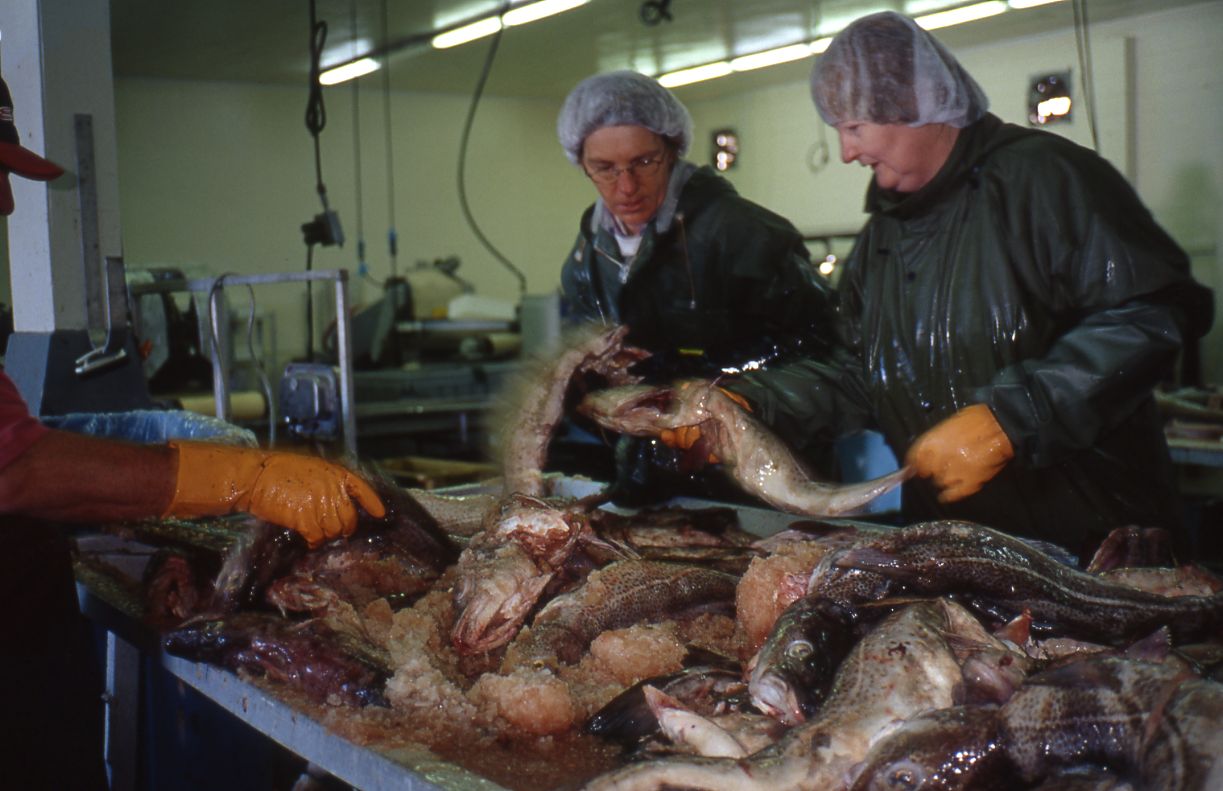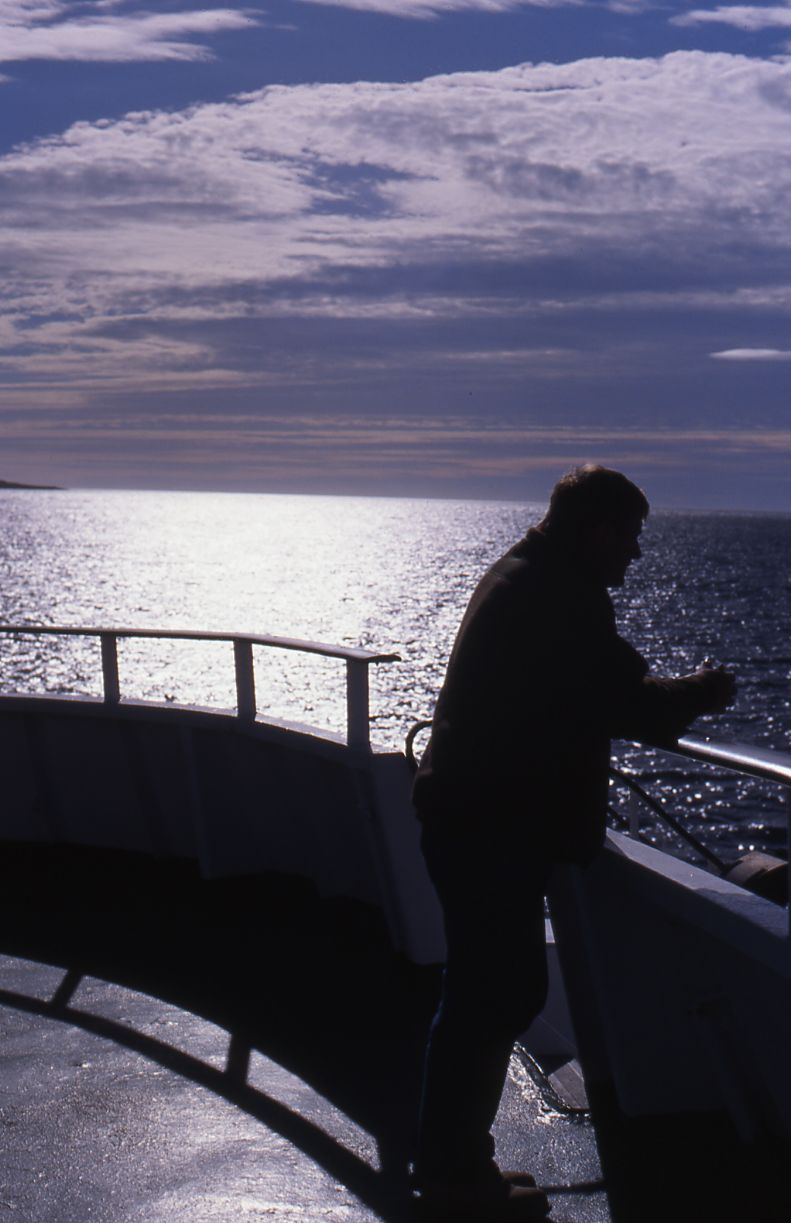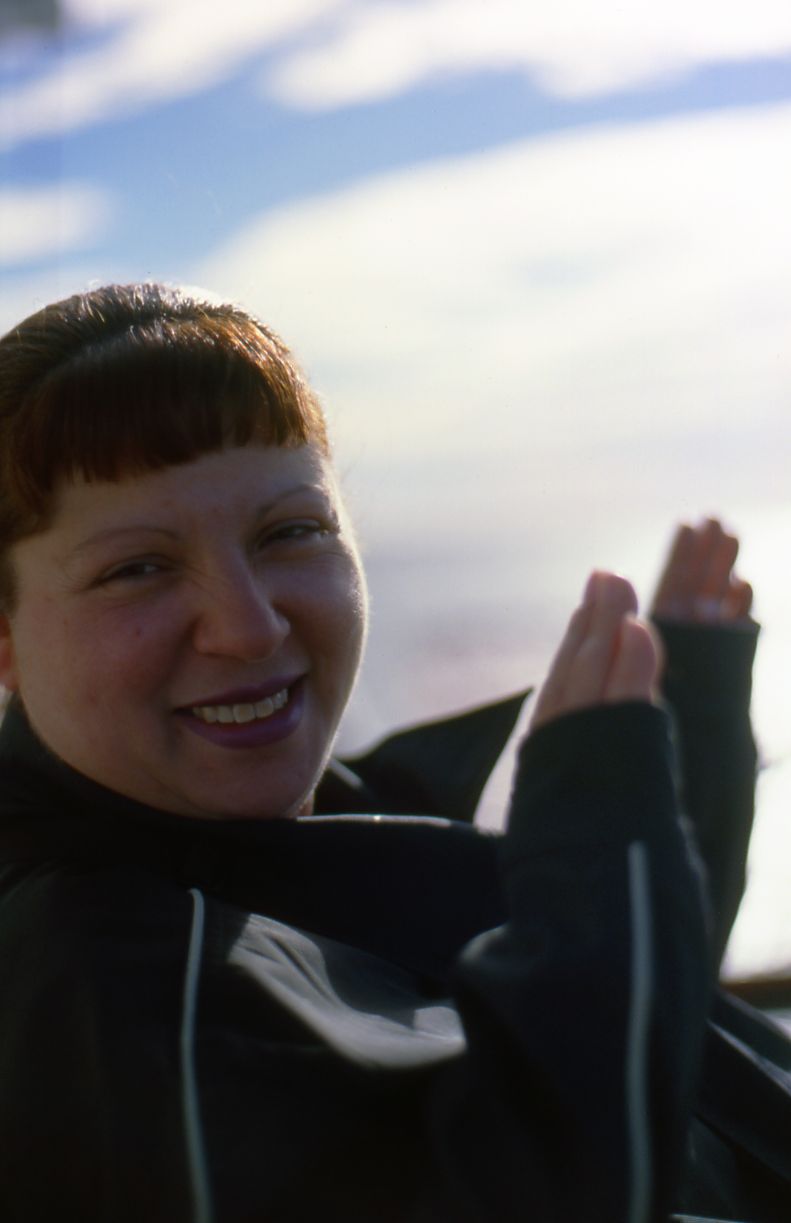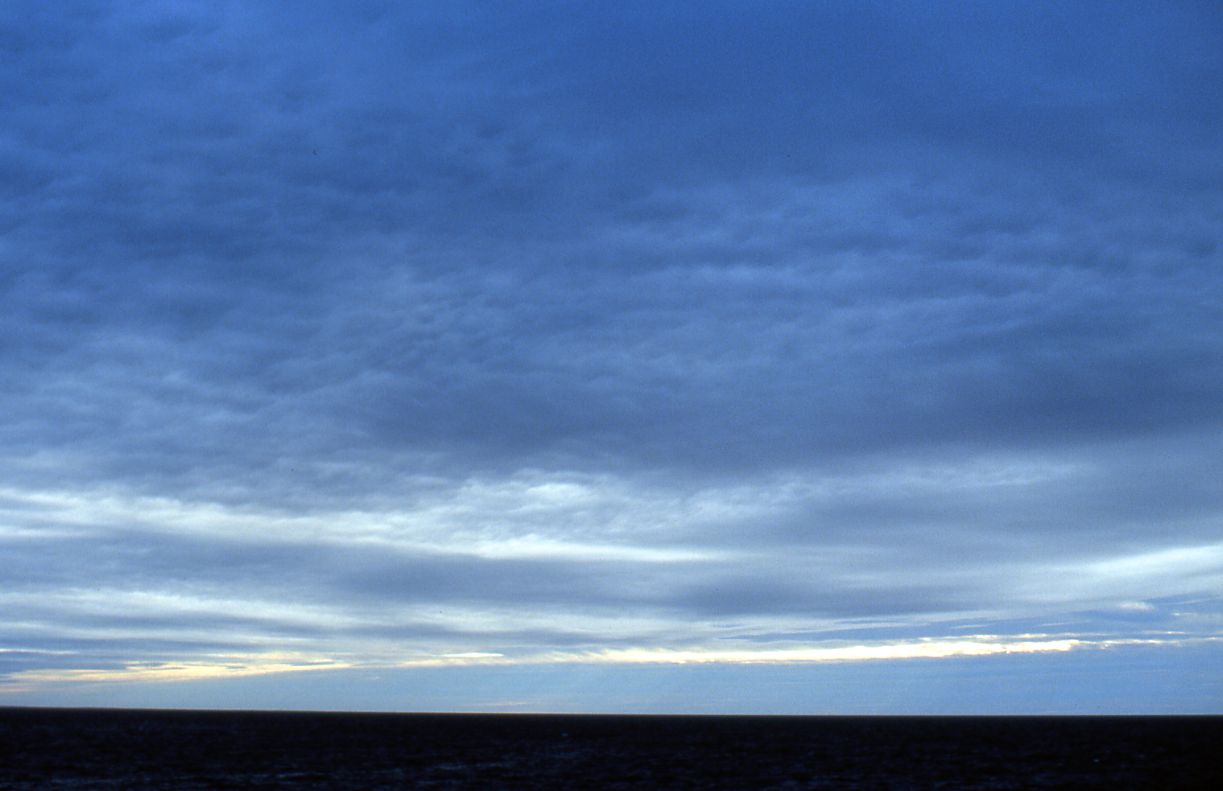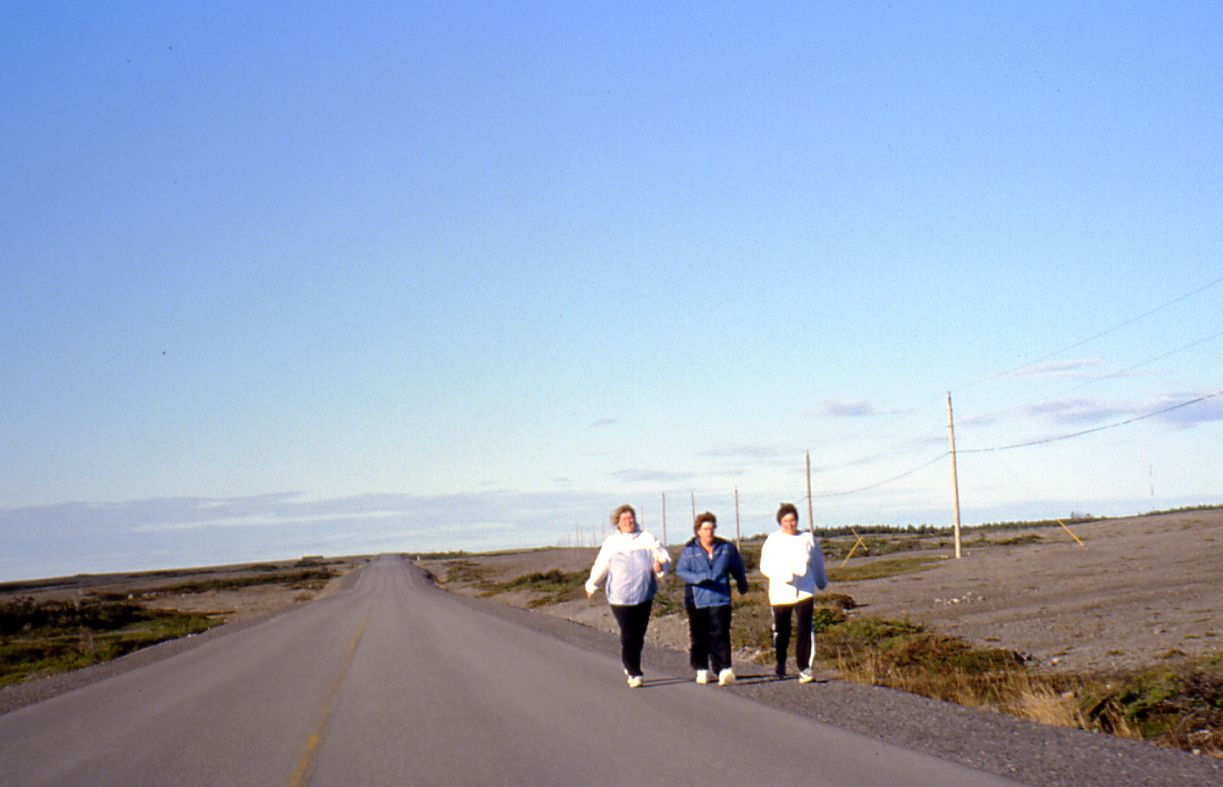 I'd never heard anything more dreadful; a native tribe of Indian, Beothuk, in Newfoundland was demolished by British people. I came to know visiting Port au Choix National Historic Site. According to a document, as European settlers arrived, especially for the British, they had to move to further interior for resources. Then, the British people started to kill them and finally just before 20 century the final girl of Beothuk was found and killed in St. John's. During that time, the churches cooperated with this activity prohibiting the White to marry Beothuk. They were literally annihilated; this was worse than the Nazism.
Some people says that their steals of the White's properties invited such anger as to kill them up; however, they didn't have the same perception of personal possessions as Western people: they regarded the properties to be shared as the Indian's perception of 'People belong to land.' That problem was the difference of the cultures. Most importantly, despite the fact that there were people against that movement, the churches among of all things helped the desperate activity. What was the God for? - They only needed God to justify themselves!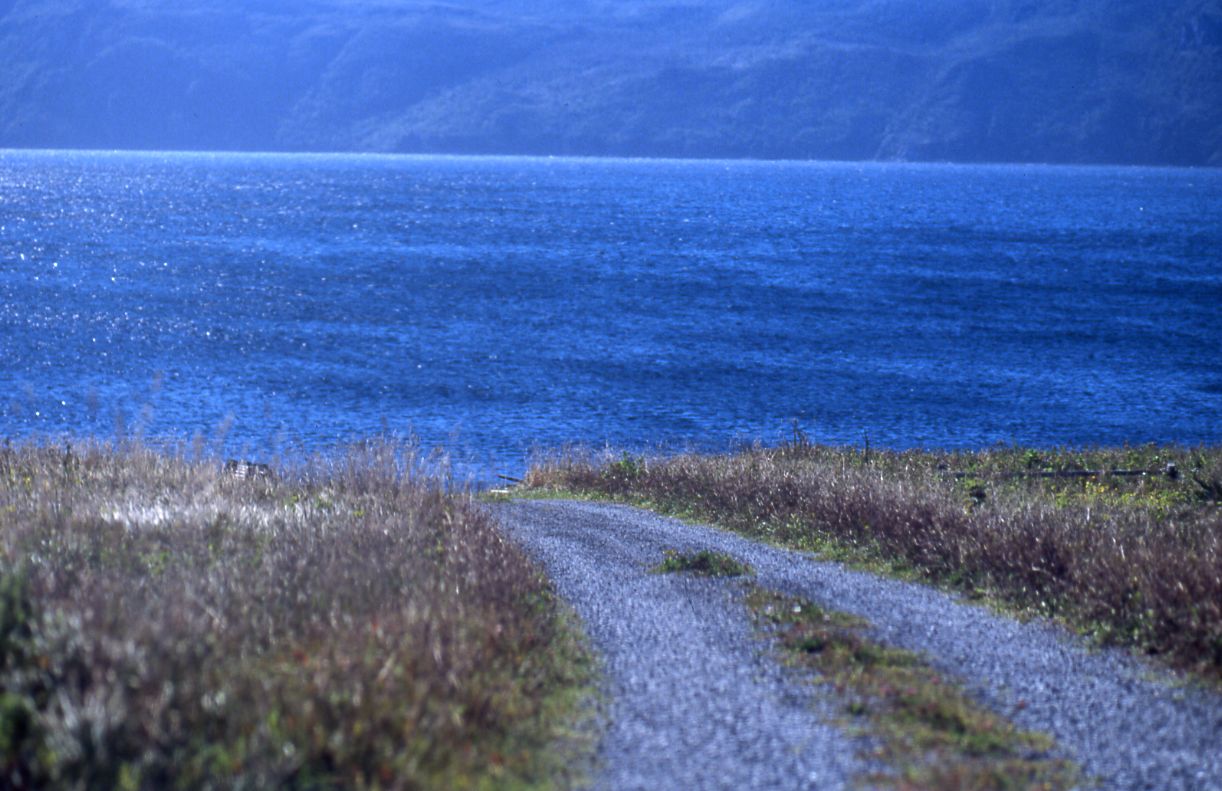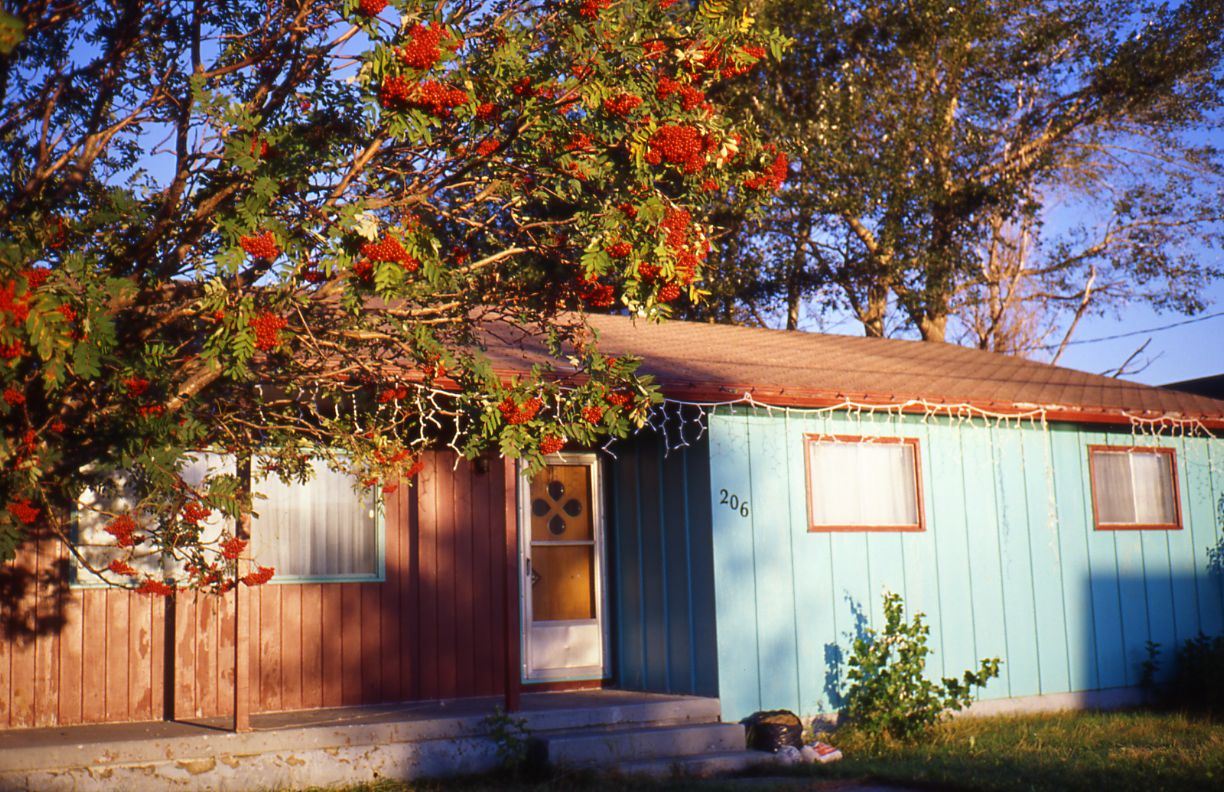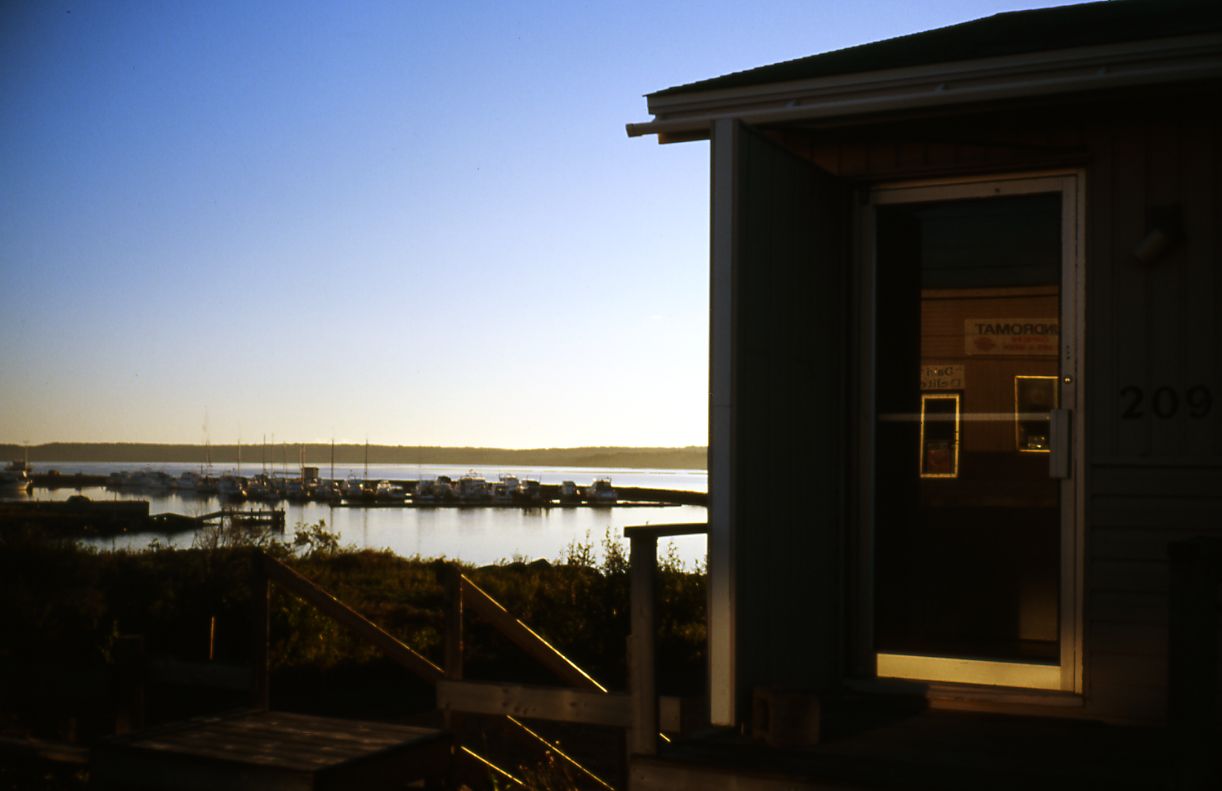 To my great surprise, the Department of Tourism, Culture and Recreation (Government of Newfoundland and Labrador) displays at Boyd's Cove Beothuk Interpretation Centre, around where Beothuk used to reside, the history, all the story and details which their ancestors concerned and without any words of reflection. When I asked a staff if I could meet any person who have Beothuk blood, she instantly denied the possibility because any children between White and Beothuk mustn't be registered by any churches. I wonder if a government of this country take it for granted to control every human activity.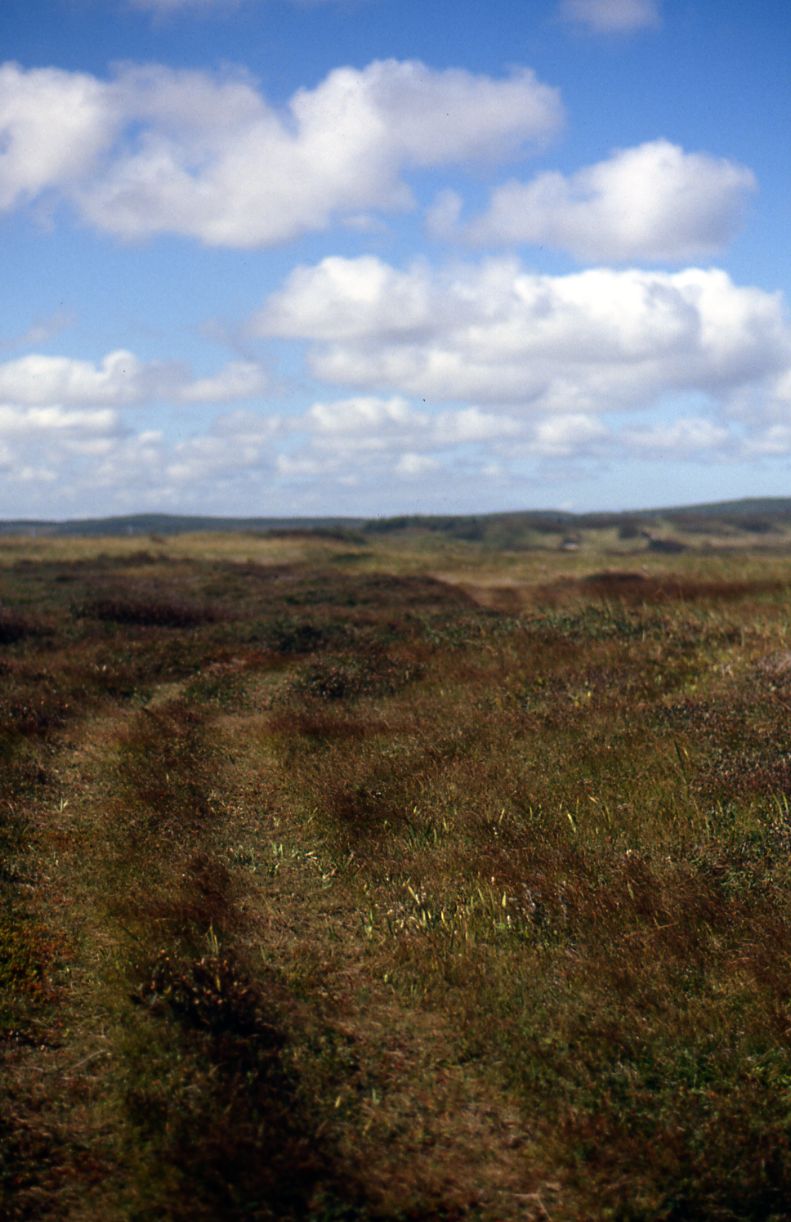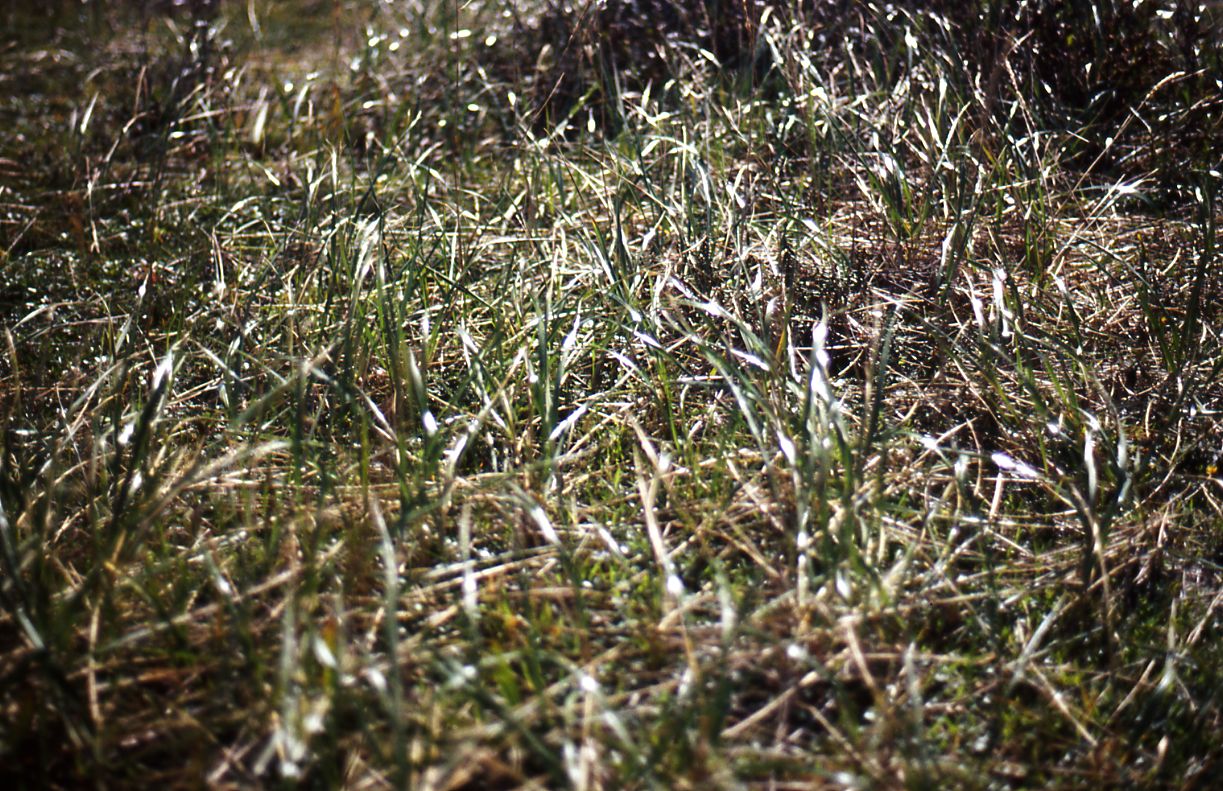 A photos & nonfiction for going and coming across Canada in a touring wagon. カナダ大陸をツーリングワゴンで往復横断するフォト&英文ノンフィクション。 Author: Tetsuya Endo
Mac Display sRGB IEC61966-2.1 (Native Whitepoint) Standard for the Photos
■Tetsuya Endo Links
BUY TETSUYA ENDO'S PHOTOS & DESIGN MATERIALS in DL-MARKET
Transition Japan - Utsuroi

-Confess of why I left Japan opens to the public now-
Tetsuya Endo (Portfolio)
原点—僕の街へ
Starting point : looking for my town
Tetsuya Endoさんのプロフィール - 写真素材 [フォトライブラリー]

-日本、カナダ、フィリピンの写真をオンライン販売-
My Japanese Blog:
アジア穴場リゾート情報・プエルトガレラより愛を込めて[Puerto Galera Wedding]
Blog Group, "ECOH!" for Post-materialism, listed at BlogCatalog
Tetsuya Endo - http://www.artmajeur.com/tetsuyaendo
■Tetsuya Endo Profile
Born in Shizuoka-prefecture, Japan, 1961. BA, Seikei University (Major: Cultural Science) in 1985.
As a copywriter (creative director) in the Japanese advertising industry for over 15 years, I have never been satisfied with and by compelling myself and others to sell and buy goods. Thus, I left Japan or its materialism for apparently nature-co-existing Canada, where as photographer finding that I can't be a Japanese without Asian background prompted me to settle in the Philippines. While challenging a new business by the slogan "Economy & Ecology, ECOH!," I have been looking for a publisher for this "A Man Goes to North" and also "
Transition Japan
."
1961年、静岡県生まれ。成蹊大学文学部文化学科卒。
日本デザインセンター、東京グラフィックデザイナーズをはじめ広告企画制作業界でコピーライター、後クリエーティブディレクターとして15年以上務めるも、売れども売れども、買えども買えども満たされず。カメラを手にカナダ横断を往復するドライブで「アジアの日本人」でありそれ以外何者でもないアイデンティティを悟るとフィリピンに移住。"Economy & Ecology, ECOH!"をスローガンに新しいビジネスに挑戦しながら、この「A Man Goes to North」及び「
Transition Japan
」を上梓できる出版社を探している。
Contact:
tetsu95jp@yahoo.co.jp
cell: +63.928.707.2843
■Mutual Links
le blog de cecyl, le petit poète breton
カテゴリ
以前の記事
その他のジャンル
ファン
記事ランキング
ブログジャンル
画像一覧
No part of this publication may be reproduced for use in any form, without prior written permission of Tetsuya Endo. 掲載画像・文章の無断使用は禁じています。全コンテンツの著作権・版権はTetsuya Endoが有しています。